Vale June Chesterman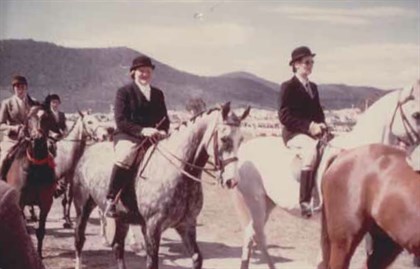 The Board and Members of Equestrian Australia express their sincere condolences on the recent passing of Australia's first FEI International Dressage Judge, June Chesterman, from Tasmania.
June judged in England, South Africa, Hong Kong, New Zealand, Sweden and all states of Australia, before retiring in 1992.
She was a Dressage Selector for World Championships and Olympic Games, attended World Dressage Championships in Canada, Sweden and Germany.
Two inspiring quotes from June Chesterman :
"Submission does not mean a crushing subservience but an obedient horse shown by harmony, lightness, attention, willingness and gay confidence"
"When a judge decides they know it all, then it's time to give up judging".
There will be "A Tribute To June Chesterman" at 3:00 pm on 15th September at the Royal Hobart Yacht Club, Tasmania.
Our thoughts are with June's family.