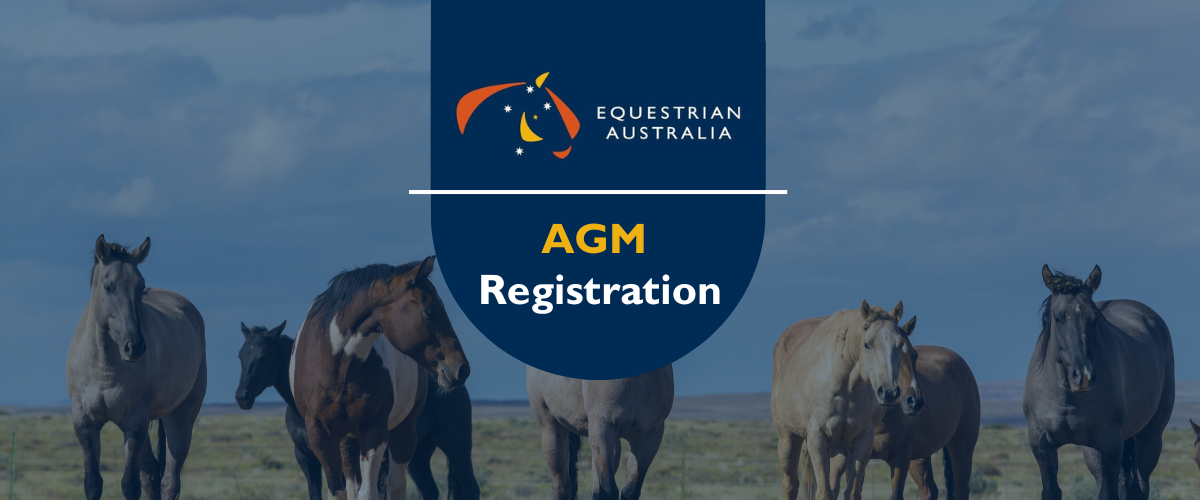 EA AGM Registration
The 2022 Annual General Meeting (AGM) of Equestrian Australia Limited (ACN 077 455 755) (EA) is scheduled to be held Wednesday 30 November 2022 at 7pm AEDT and will take place online.
In order to participate in the AGM you will be required to register for the Zoom meeting. You can find the link in the Agenda and also by clicking here. 
Please find below links to various documents regarding the AGM for your information and action including the opportunity to submit questions to the Board.
Please note, we received no 'notices of motion' from members and as a result, there is no requirement to hold a special AGM following the AGM.
You should have received your voting information via email from an independant party, Vero, including instructions on how to vote. If you have not received this, you can email [email protected]equestrian.org.au and we shall arrange to have an email resent.