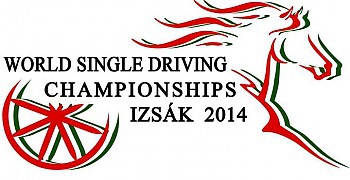 Australian Drivers set to compete in World Single Driving Championships
On Wednesday Lorraine Cairns, Janelle Marshall and Elizabeth Lawrence will join 58 competitors across 24 nations to compete over four days in the World Single Driving Championships held in Izsak Hungary.
All three of the Australian representatives have represented Australia at world championships in the past, Lorraine and Elizabeth have competed in horse singles championships whilst Janelle in two pony driving world championships.
Both Lorraine and Elizabeth currently have their horses at Boyd Exell's yard in Leicestershire UK, for summer whilst Janelle is based in the US and is leasing a horse for the competition named Joop. Lorraine Cairns is driving her own bay KWPN horse called Victor and Elizabeth is driving her own grey KWPN horse titled Mr Lindsay G.
The Chef d'Equipe is Alison Cooper (NZ) who has been based in The Netherlands over the European summer.