I AM AN OFFICIAL
An official is a person who oversees a competition, or aspect thereof, by applying the rules of the sport. This may be directly relating to judgments on performance, time, score and/or upholding the principles of fair play and welfare of the horse.  EA trains and accredits Officials at National level across a variety of disciplines.  EA also work with the FEI in regards to accreditation and training of international level officials. Officials play a key role in ensuring the spirit of the game and/or event is observed by all and ensure that all athletes develop through their chosen sport and guarantee the competition is conducted within the spirit of the rules. It is essential that officials provide all people of varying ages the best possible sporting experience, which will ensure their continued participation and development in sport.
Official's Re-accreditation Forms 
Scroll down for RESOURCES per discipline.
Resources for Officials
EA trains and accredits Officials at National level across a variety of disciplines. Click on the logos below to access the resource documents for each discipline.
IN THE FIELD, Newsletter for our Officials Community
In this newsletter, you can read about education and Officials news, updates and stories highlighting the EA National and FEI International Officials who volunteer with commitment and dedication both on and off the field of play, on a weekly basis, all over Australia. Click below to access the latest editions.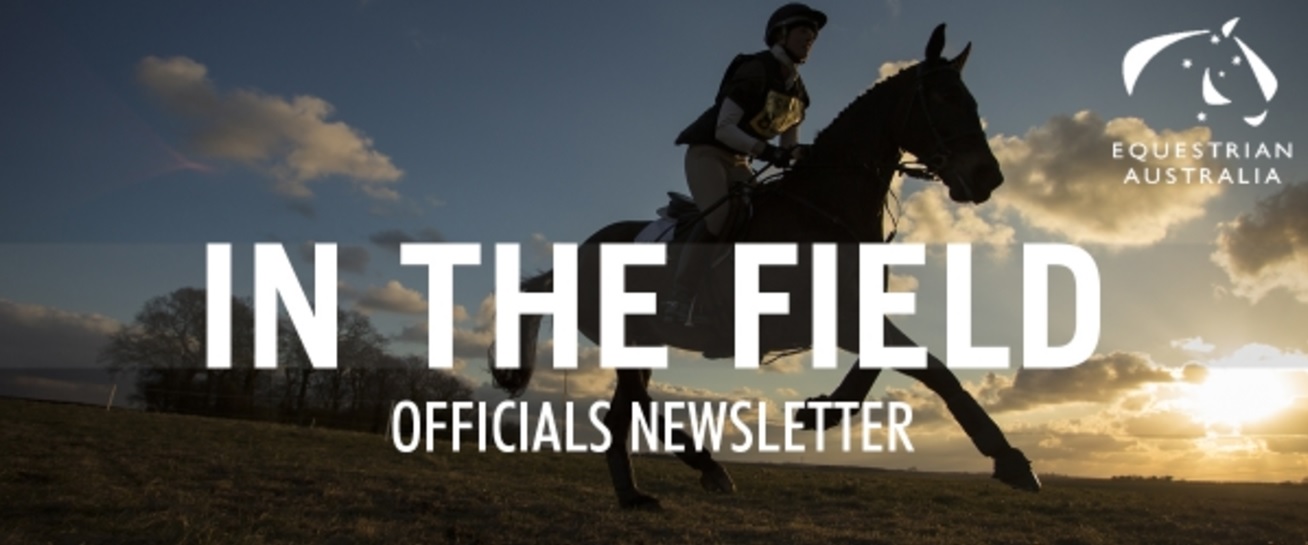 FEI Campus 
The FEI has launched FEI Campus in June 2017. It is a unique and free e-learning gateway for everyone with a love of horses and equestrian sport, wherever they are in the world.
One of the key goals of this important development tool is to make it less expensive for current and future FEI officials from across the world to get education, meaning that they will be able to follow courses without the costs of travelling and accommodation. Click below to access the FEI Campus.