Helmet Tagging Information
HELMET TAGGING
Helmet tagging is mandatory for all EA Affiliated Eventing competitions,
From 1 January 2022, mandatory for all EA Affiliated Jumping events. 
From 1 July 2022, mandatory for all EA Affiliated Dressage, Driving and Endurance events.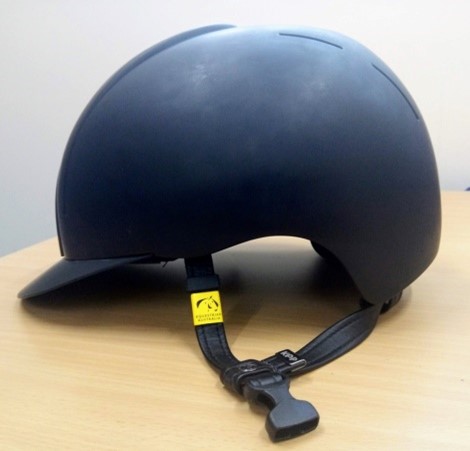 WHERE CAN I GET MY HELMET TAGGED?
To find out where you can get your helmet tagged please check in with your State Equestrian Branch for the details of tagging dates and locations. In addition, when you are going to an event, check the schedule as there will be block times available for helmet tagging. If you need your helmet tagged and cannot find a date or time, please email your relevant State Equestrian Branch and they will endeaviour to put you in touch with a helmet tagger near you. 
Please note: Helmet taggers are volunteers, so please be patient with them. 
ALL DATES ARE SUBJECT TO STATE COVID RESTRICTIONS AND MAY BE CANCELLED DEPENDING ON STATE HEALTH ORDERS
STATE HELMET TAGGING CONTACTS