Dressage
What is Dressage? 
In Dressage competitions, horse and rider perform a series of predetermined movements, known as 'figures' or "movements" in an arena of either 20x60 metres or occasionally 20x40 metres. The arena has 12 lettered markers placed symmetrically indicating where movements are to start and finish and where changes of pace or lead are to occur. In all competitions, the horse has to show the three paces: walk, trot and canter as well as smooth transitions within and between these paces. At Grand Prix level very collected movements such as Piaffe and Passage are required (see Dressage Movements).
To keep reading about Dressage, click HERE
To read about Dressage Movements, click HERE
Dressage scoring system
The dressage scoring system is now available. Click HERE
Dressage Calendar
Australian Dressage Championships
Click HERE to view the Results of the 2019 Australian Dressage Championships held at Sydney International Equestrian Centre, Horsley Park
Click HERE to view the Results of the 2018 Australian Dressage Championships presented by Boneo Park
Measuring Rules & Days
Show Horse & Dressage Measuring Rules & Days 
Exemption Cards
Dressage riders who require exemptions for modified equipment, or exemptions from dressage rules (such as not being able to sit trot, or requiring a caller/commander) can apply for an EA Exemption Card, which does not require a Para Equestrian Classification to be undertaken.
Application for Dressage Exemption - 4.8.3.2 Eligibility of horses, ponies and combinations for each level
Under exceptional circumstances, High Performance riders on suitably experienced horses may apply to the EADC to waive qualification scores. Please complete the form below and send to [email protected] 
Dressage_Exemption_Application_Form_2022.doc
Equestrian Australia Dressage Committee (EADC)
To view the current EADC committee please click here
Dressage Official
If you are a Dressage Official, click below to access your dedicated page :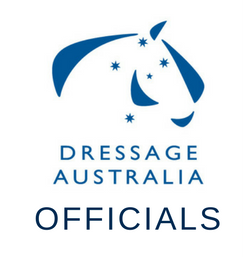 View the latest EA Dressage Committee Meeting Summaries here
View the latest Dressage NEWS here
Photo: Kristy Oatley & Du Soleil at the World Equestrian Games 2018. Credit: Cara Grimshaw