Australian eventers find National and International success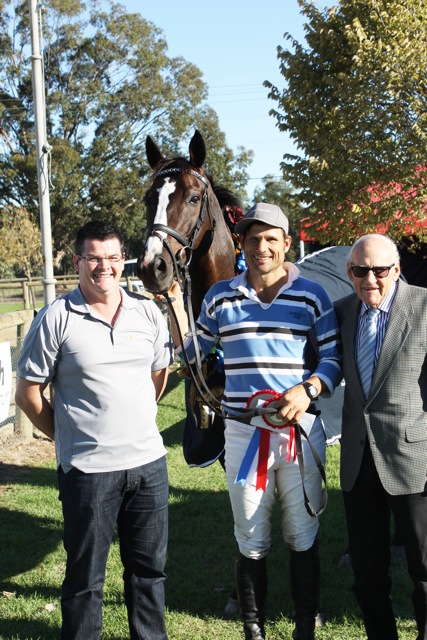 At the beginning of the 2014 Eventing Season Australia's WEG and Rio hopefuls, and up and coming combinations have all produced encouraging results over the weekend.
In Australia the Albury CIC Horse Trials saw Shane Rose off to a sterling start, finishing in both 1st and 2nd in the CIC3* and winning the CIC2* and CIC1*. Shane was initially leading after the dressage on Taurus but slipped to 2nd place after having 3 rails down in the show jumping, opening first place to Shanghai Joe with the combination finishing on their tidy dressage score. In third place was Megan Jones on Flowervale Maserati with a mere rail separating the combination from Shane and Taurus. In their last event on Australian soil before venturing overseas Natalie Blundell and Algebra produced a solid performance placing 6th. Next stop for Blundell will be Andrew Hoy's yard and then Badminton for the combination in their WEG campaig
Meanwhile across the globe at Belton in the UK, three Australian riders placed in the top ten at the Lycetts Grantham Cup CIC***. In a class with over one hundred combinations, placing 5th was Chris Burton on TS Jamaimo finishing on their dressage score, followed by Paul Tapner in 6th place on Kilronan, and Chirs Burton second horse Tempranillo finishing in 8th place.  
Those eventers campaigning for The World Equestrian Games will have their sights set on the Sydney 3DE 25th – 27thand Badminton Horse Trials on the 7th – 11th May.