Australian Equestrian Team/Jon Stroud Media
Congratulations & Thank You to our Tokyo 2020 Para-Equestrian Team
The Tokyo 2020 Paralympic Games delivered a watershed moment and an unprecedented achievement for our Team. In Tokyo, we witnessed not only individual accomplishments, but also a collective result that made Australian history.
There could not be a more fitting occasion for the Australian Team to produce a history-making performance than on the 25th anniversary of the introduction of Para-dressage to the Paralympic Games. All four of our riders finished in the top ten of their respective Grades in the Individual Championship competition, a result that has never been achieved by Australia before.
The effort and dedication each and every one of our team members demonstrated in their role has been greatly appreciated by EA High Performance, and contributed to the overall success of our Team.
We would like to acknowledge our athletes, grooms, owners, staff, supporters and stakeholders  - who all played an integral role in our Paralympic journey. It is with immense gratitude that we would like to say…
Thank you, for the courage, persistence, and unrelenting commitment shown in all efforts to make Tokyo 2020 a reality.
Thank you, for the drive and passion sustained during every hour, every day, every week, every month and every year towards this goal.
Our Paralympic team in Tokyo demonstrated resilience beyond measure and represented Australia admirably in what was a Paralympic Games unlike any before. 
It is with pride that we reflect on our team's performance at the Games, and with confidence that we look forward to Paris 2024, where we have no doubt our team will shine bright in the 'City of Light'.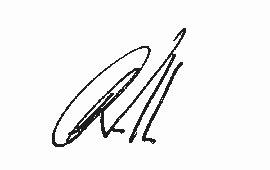 Chris Webb,
EA High Performance Director