Historic Three-peat at Australian Showjumping Championships
For the first time in national jumping history three riders made it back to back Australian title wins in today's finals of the Pryde's EasiFeed Australian Showjumping Championships.
NSW based Jamie Kermond and his superstar Yandoo Oaks Constellation were dominant in all three rounds of the Australian Senior Championship.
They never once relinquished their lead and jumped superbly in the final round this afternoon to successfully defend their Australian title. "He jumped three days without a rail down and it is just fantastic," said Kermond.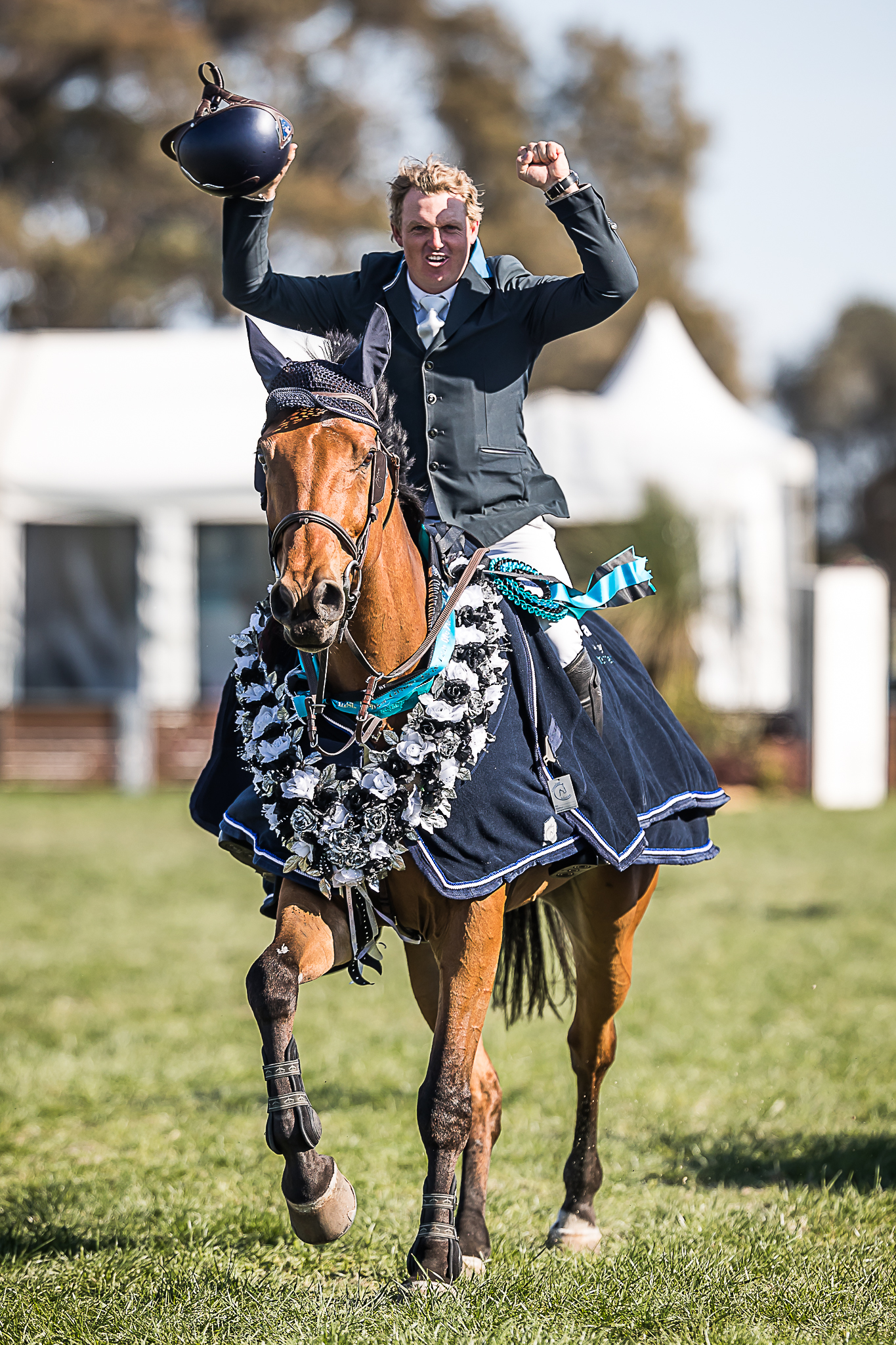 Earlier in the day another NSW based rider, Jessie Rice-Ward won the Junior Championship on …She won last year's championship riding another horse,
"I feel very relieved to win it again and happy and privileged to have such amazing horses," said Jessie.
"Titan exceeded all expectations and jumped truly fantastic all show. I am very proud of him."
And in today's Australian Young Rider Championship the popular Madeline Sinderberry also made it back to back wins with an equally dominant performance aboard her quirky little Warmblood Fernhill Zinzan.   
"It feels absolutely incredible to have won back to back titles," said Sinderberry.
"Timmy jumped his heart out for me, I am just so happy with him."
For full results from the 2017 Pryde's EasiFeed Australian Showjumping Championships go to http://asjc.com.au/event-info/resultsanddraws/results/
The five days of competition at Werribee's National Equestrian Centre highlighted the strong depth of Australia's jumping ranks, especially in the junior and young rider divisions.
Photo credit Stephen Mowbray