Marcus Oldham Australian Interschool Championships – Mark the Calendar
By Berni Saunders
Equestrian Victoria will play host to the 2023 Interschool Championships at Werribee Park from 29 September - 3 October.
Event Director and EVIC CEO Amy Slayter said the Committee has been working hard to ensure that this year's fixture provides the best possible experience for the riders and spectators. 
The Interschool competition structure provides a platform to foster equestrian sport for young riders and encourage the uptake of grassroots participation.  Interschool committees around Australia work hard to conduct qualifying events that bring the best riders forward to take part at the Australian Championship, making this event a highlight for young equestrians, their families and the friends of riders who participate in equestrian sport as part of their school's curriculum.
The first Australian equestrian competition for high school students took place at Pine Lodge in Queensland in 1984. Harry Le Bherz OAM was the first president of the committee in its original QISEA structure. He was passionate about all equestrian sports and as a FEI Official and selector of Australian gold medal- winning Eventing Teams, Harry looked for ways to encourage participation in equestrian sport.   Harry Le Bherz was equally passionate about supporting young riders, and QISEA became the focus of Harry's energy over the last years of his life.
In 2005 Australian Olympian Gillian Rolton (Equestrian South Australia member) met with Harry Le Bherz and following on from their initial discussions, the first meeting to establish the Australian National Inter-School Competition was convened.  The inaugural Australian Interschool Championship was hosted by Equestrian Queensland and held in Toowoomba. The basis of the early concept continues to this day and the talents of young riders who have qualified at competitions run through their state Interschool structure are showcased at the Australian Interschool Championships.
Multi-discipline Interschool events are open to young equestrians aged 5-18 years of age however, the Australian Championship is restricted to riders who have earned the right of entry through successful participation at shows hosted by schools and colleges, then success at State Interschool Championships. Many qualified riders have planned their road to the "Nationals" and worked with teachers, school friends and equestrian coaches with the aim of being eligible to take part in the prestigious Marcus Oldham Australian Interschool Championship.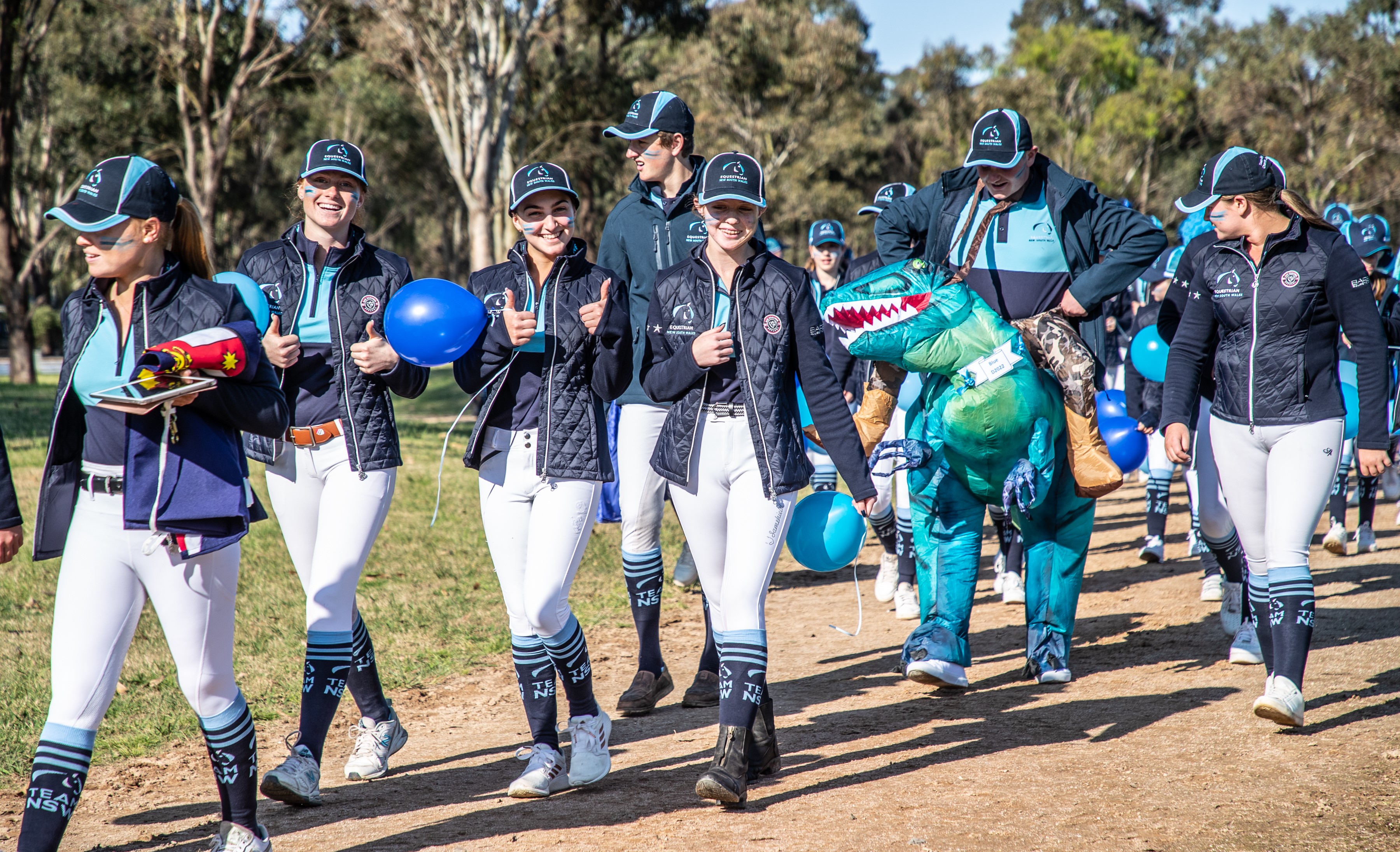 Whether in 2023 you have qualified and entered, or follow one of the young riders who come from all corners of Australia, there is something for everyone and five great days of fun, friendship, shopping, hospitality and education waiting to greet you at the magnificent National Equestrian Centre. Werribee Park will be transformed into an  equestrian village that gives young riders the feel and atmosphere of an "international" equestrian extravaganza.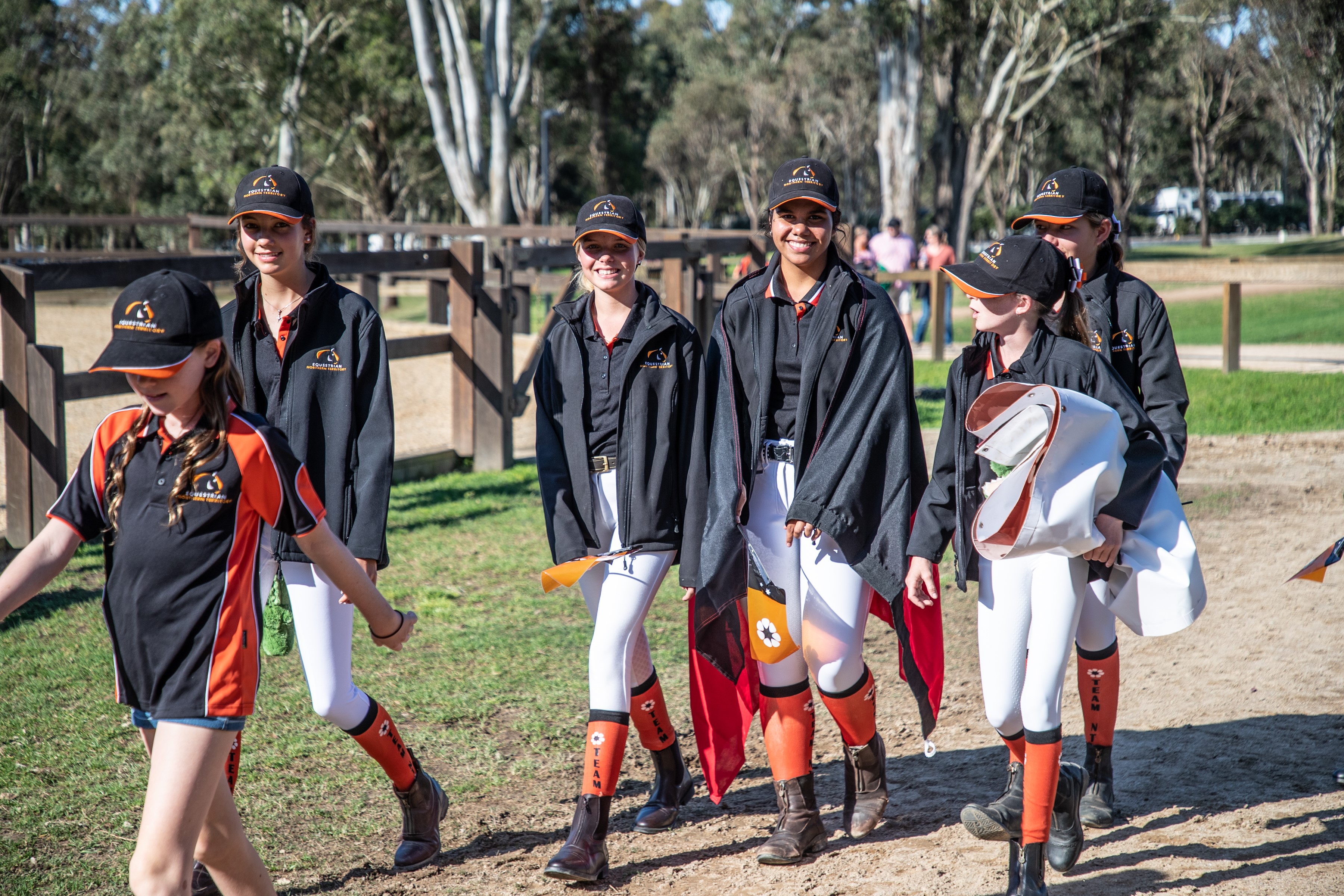 It is fitting that the main name sponsor Marcus Oldham College is known and highly respected for the development of young people in preparation for a career in agriculture, animal husbandry and business management, including equine pursuits and horse breeding. Many previous winners at this event have carved out a successful career in the industry and appreciate the value of lessons learned during their time at Marcus Oldham. 
Visit the Marcus Oldham web site for more information about the College and courses on offer.

Below is a link to the Marcus Oldham Australian Interschool Championships.
https://ausequestrianinterschoolchamps.org.au
On line entries and live results will be available on Event Secretary
https://eventsecretary.com.au/live/
Venue:  Werribee Park National Equestrian Centre
170 K Rd, Werribee South VIC 3030.     Directions