Amy McGregor
Simultaneous Sydney FEI Eventing Courses a Success
Run in conjunction with the Sydney International Horse Trials at the Sydney International Equestrian Centre (SIEC) in April saw two FEI Eventing Officials Courses running side by side.
The FEI Eventing Course for Judges Technical Delegates and Course designers ran from 25th – 28th April and was more than well attended - it was in fact full.

 The FEI Level 2 Course out on the XC at SIEC
Attendees came from USA, NZL, GER and of course AUS. Everyone learnt a great deal from Course Directors Alec Lochore (GBR), Sue Baxter (GBR) and Tom Ryckewaert (BEL).
With the FEI changing the course delivery, it was the first time this course had been run in such a way, so it was an interesting learning curve. However, the course saw all attendees fulfil refreshing requirements, or making the next steps for upgrades, making for a successful program. 
FEI Course Judging during the dressage at SIEC
Also being run was an FEI Eventing Course for Stewards, which ran from 26th – 28th April.
It was conducted by Course Director Philine Ganders-Meyer (GER), along with assisting director Christine Wallis (AUS).
Participants from JPN and IND, as well as our Australian Stewards, attended and all had an insightful time Philine and Christine.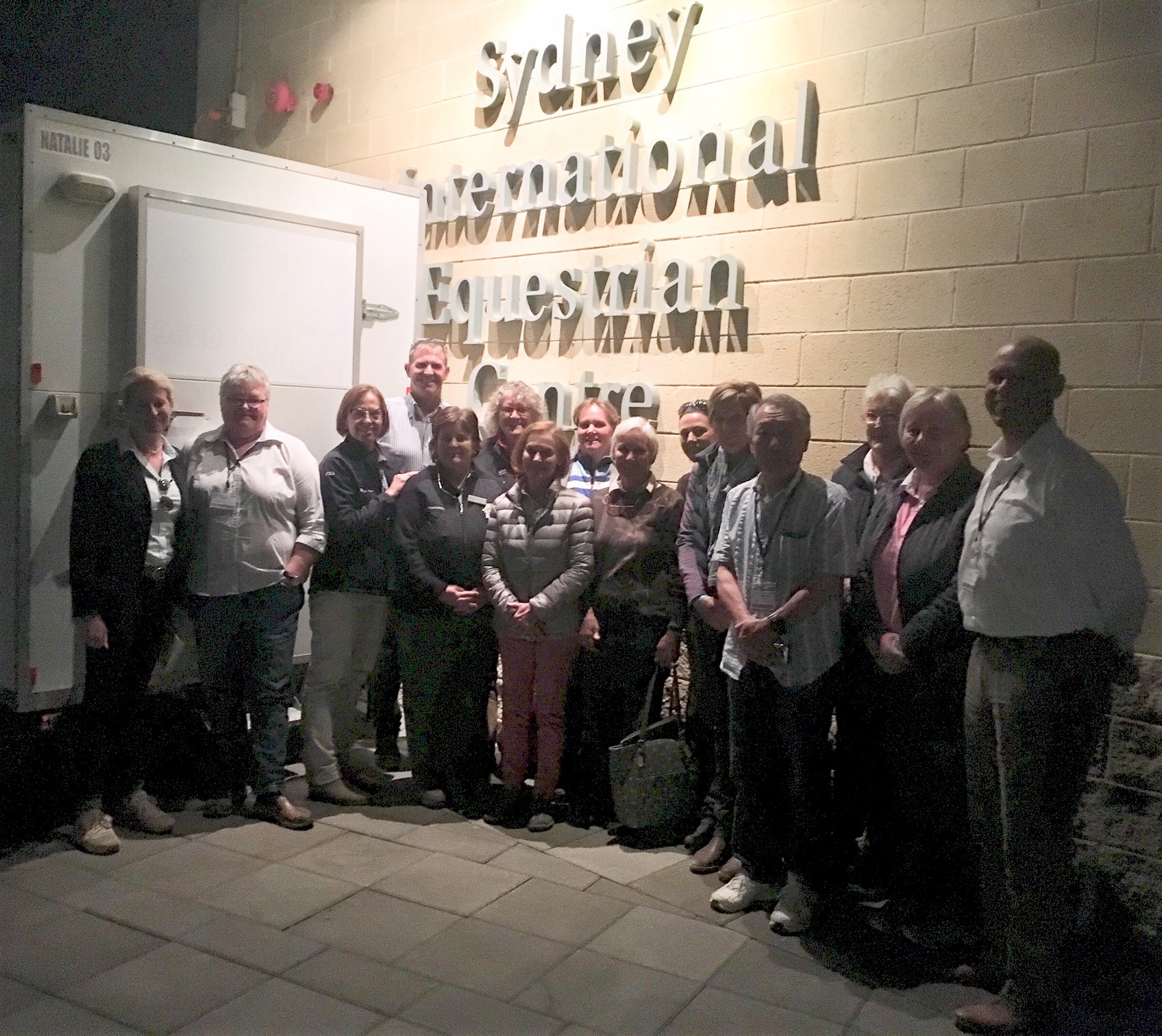 Attendees of the FEI Stewards Course at SIEC
This course too was a success, with everyone having a successful refresher or making the steps to become FEI Stewards.
Both courses came together to have a couple of joint sessions which was entertaining. Guest speakers Geoff Sinclair, Mike Ethertington-Smith the 3DE course Designer and TD Hunter Doughty and Jumping Course Designer John Vallance were well received and provided valuable insights.
Both courses together listening attentively to the guest speakers
Thanks to the Sydney Three Day Event Committee and Officials for accommodating the course, and SIEC for the fantastic facilities.