Photos Courtesy of Rebecca de Vries
WA Interschool Vaulting Groups Going Great
Vaulting enthusiasts of Equestrian Western Australia (EWA) are delighted they have been able to successfully deliver a Vaulting program at the 2020 SaddlesPlus EWA Interschool Festival.
There was participation from multiple groups, including Ripplebrook Equestrian Vaulting Academy (REVA), an incorporated EA affiliated club that works with other vaulting groups and coaches in WA.
"We promote the sport wherever we can spread the fun," said Kay Fowler, of REVA.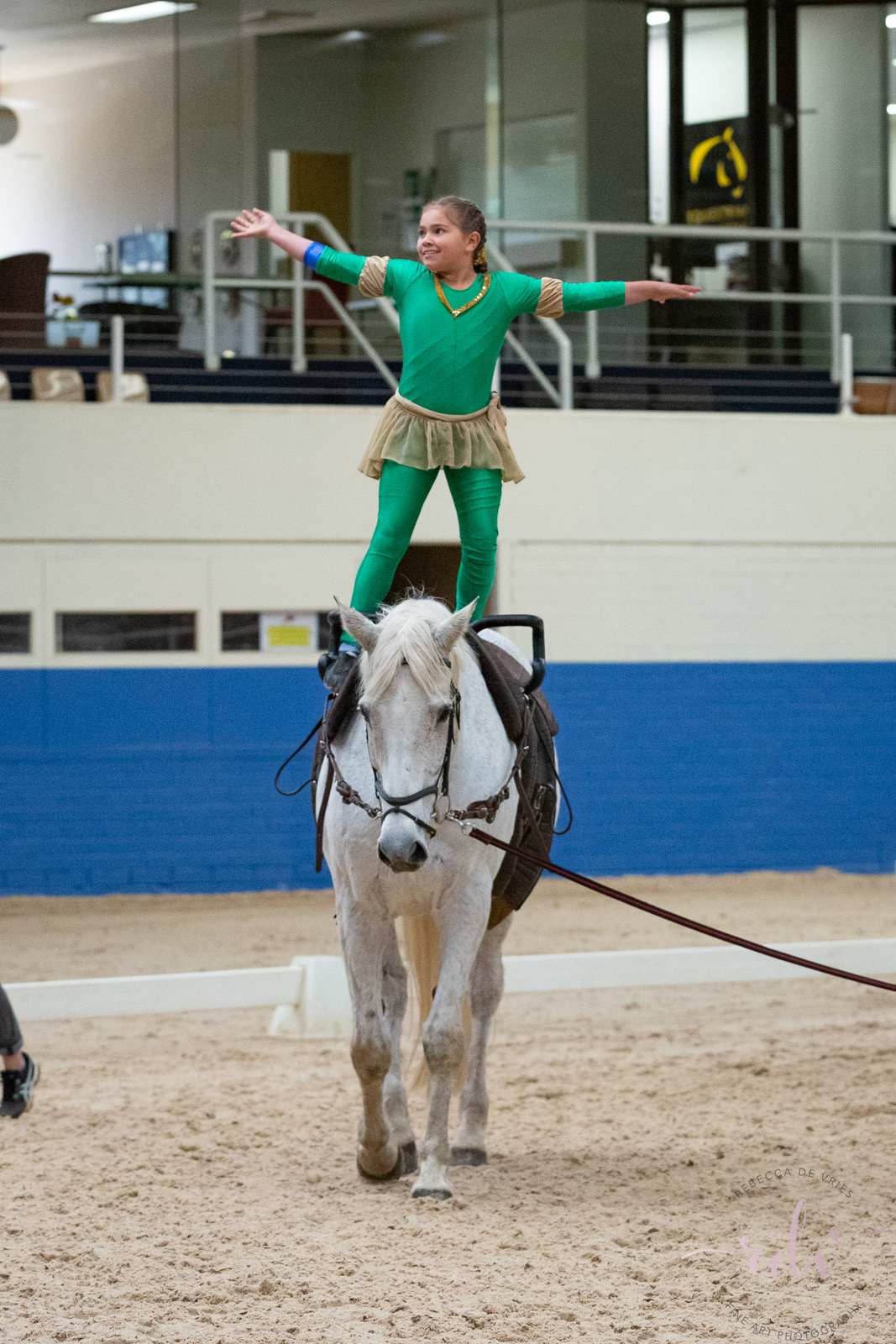 Emmi Kneale on Monty, Pre-Novice, Primary Individual
Carine RDA was also involved. A little club in Perth, directed towards developing vaulters from grassroots through to Novice Level.
"We cater for all abilities and inclusion is our biggest focus," said Jess Kneale, of Carine RDA.
Officiating the event was the wonderful Carol Brice, an EA Level 1 Vaulting Judge. Carol judged ten vaulters entered in Preliminary Individual, Pre-Novice Individual, Walk Pas de Deux, Barrel Pas de Deux and Barrel Squad.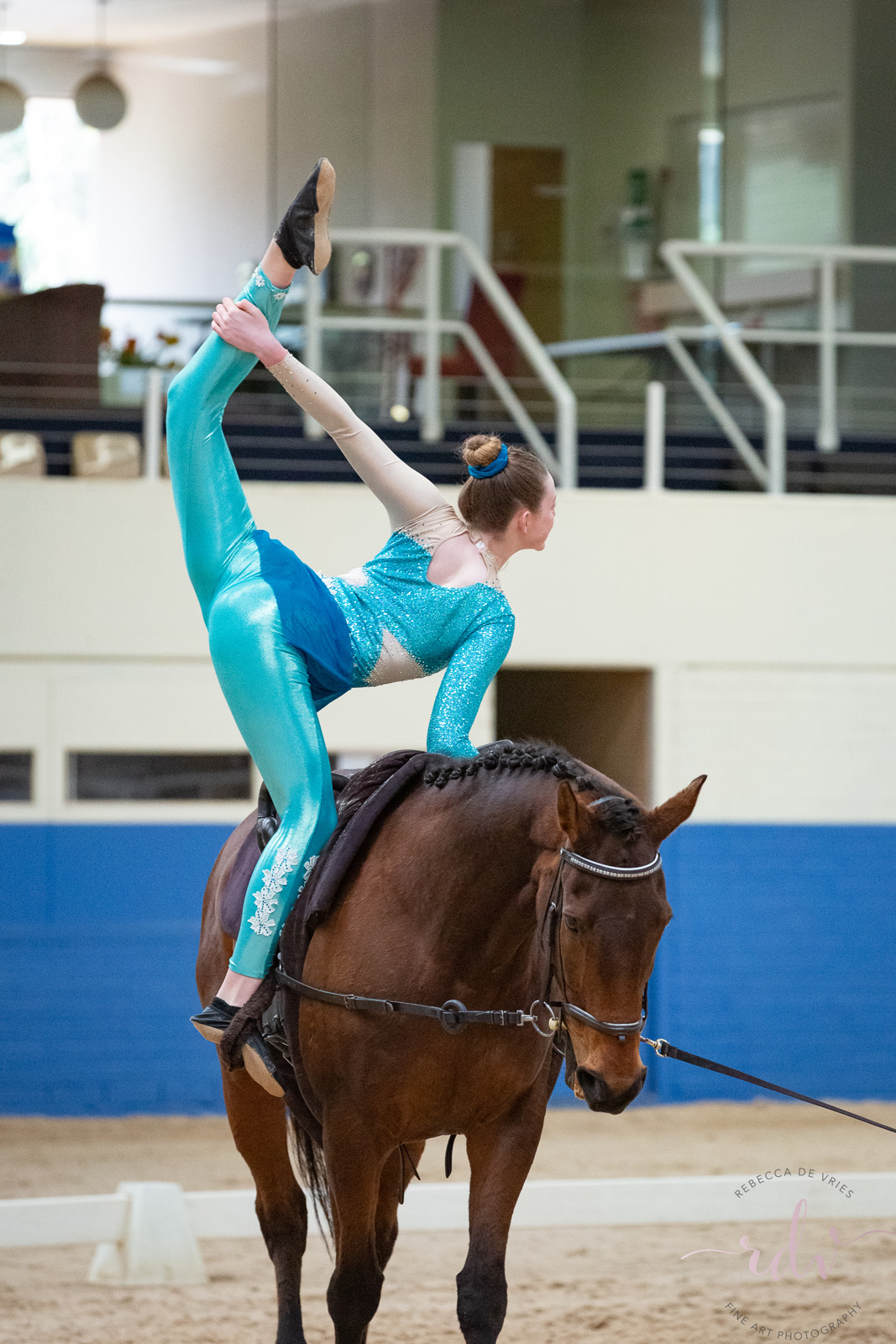 Jayda Key on Makerson, Pre-Novice, Secondary Individual
Given the COVID-19 restrictions in place during the months prior, many of these entries were practised virtually and required significant commitment by the competitors to produce quality routines.
"We are so fortunate in Western Australia to be able to run an event like this with minimal restrictions," shared Jess.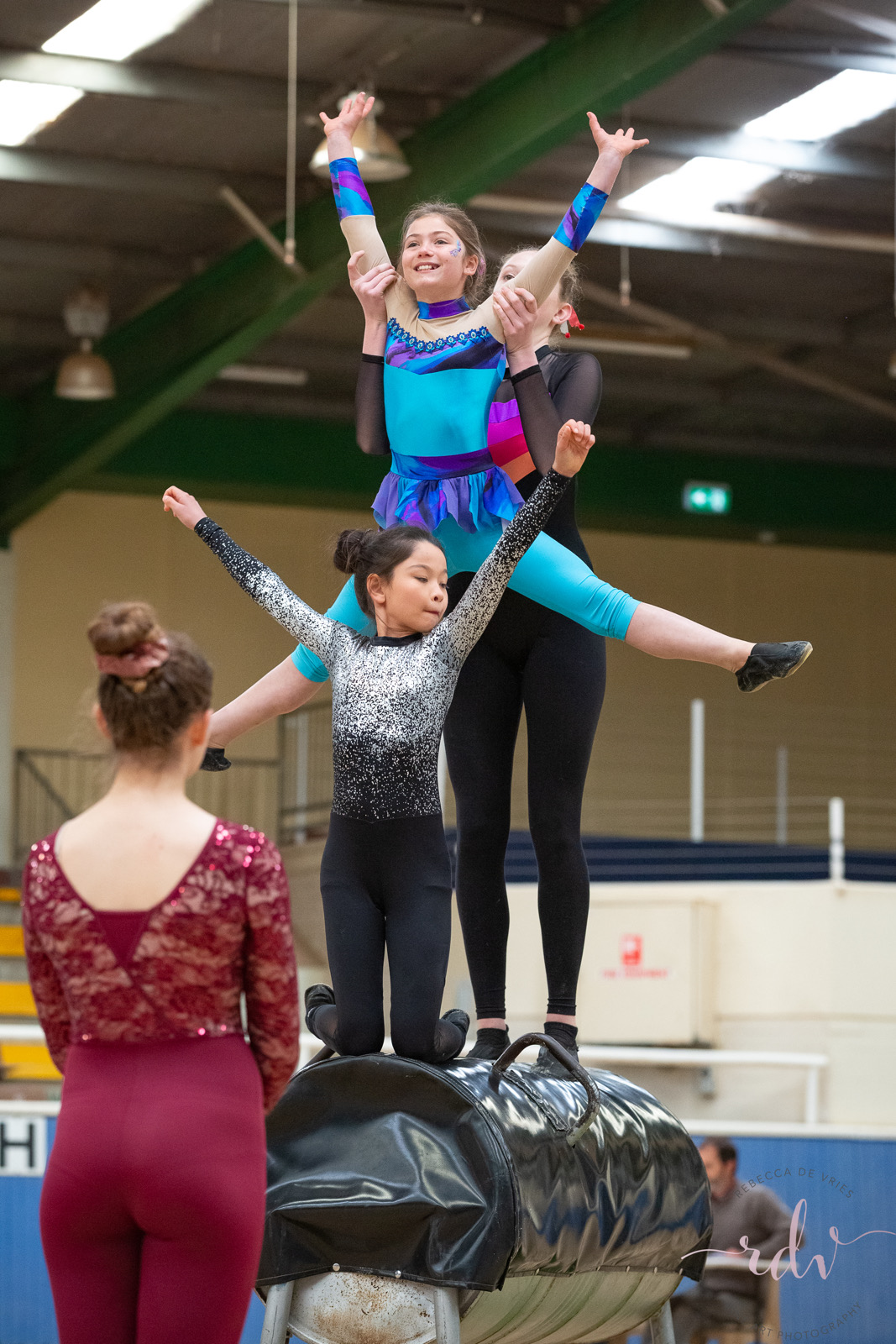 Jayda Key, Skyelah deVries, Grace Joyce, Yindi Falconbridge, Grace Joyce - Barrel Squad. Other team members were Emmi Kneale and Tia Kaiser.
Three wonderful horses made the program possible. "Makerson", lunged by Kay Fowler, carried Pre-Novice Individual vaulters and Walk PDD's. "Raine Park Vulcan", lunged by  Lorraine Delamotte, also from REVA, carried Preliminary vaulters. "Monte", lunged by Jess Kneale, took Preliminary and Pre-Novice individuals and Walk PDD's. All three horses behaved impeccably and looked after their vaulters for every stride.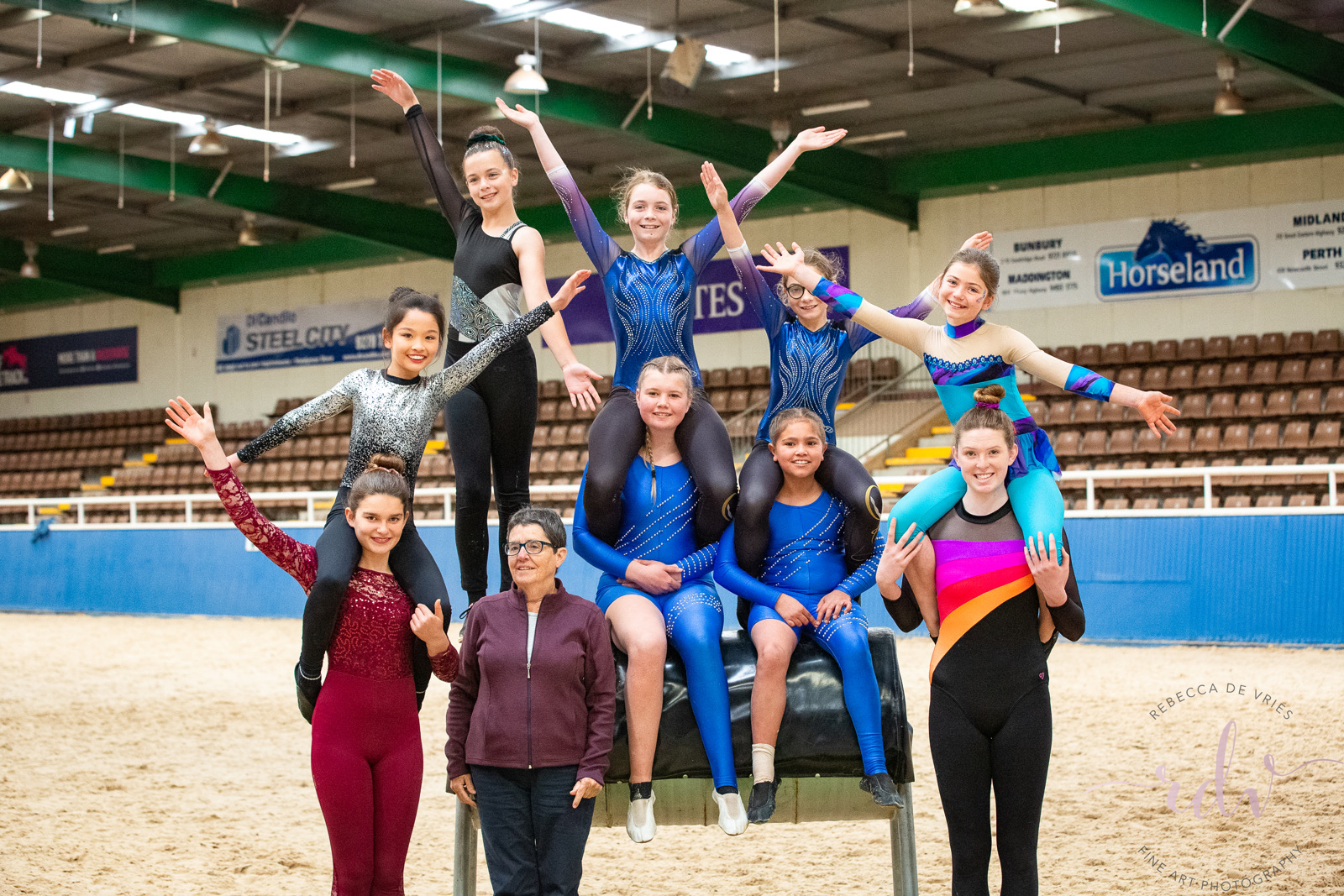 All the competitors, along with judge, Carol Brice; Emmi Kneale, Tia Kaiser, Annalyce Page, Jenaveve Page, Jayda Key, Yindi Falconbridge, Grace Joyce, Skyelah DeVries, Olivia Barry. Not pictured: Amelia Gordon
"Kay and I offer a huge thank you to Sarah Moore (EWA Events Coordinator) for her invaluable support in the planning and facilitating of this event. Likewise, Saddles Plus for being a major sponsor for the event," said Jess, "with so much talent and commitment in WA vaulting we can't wait for a bigger and better 2021 event!"