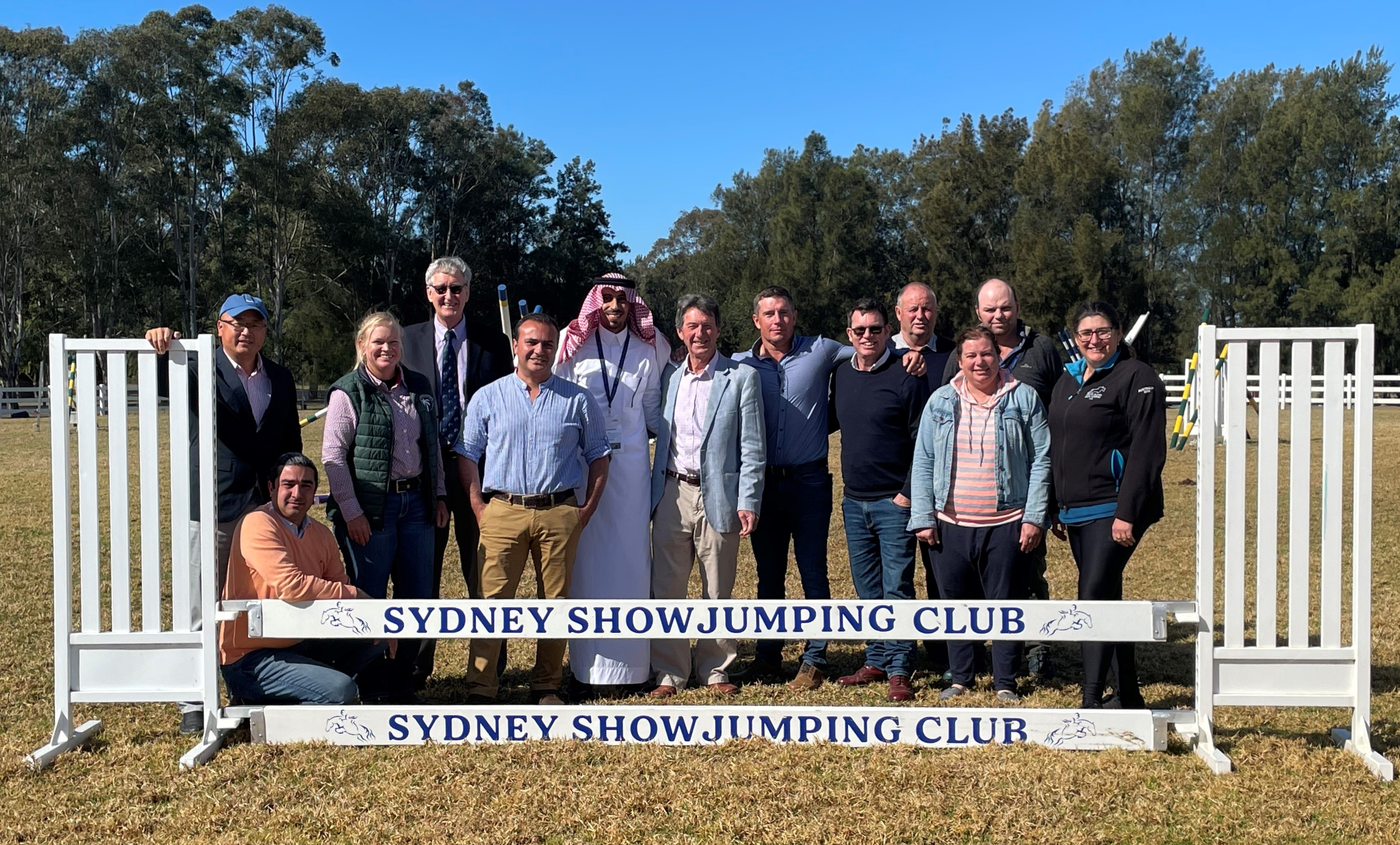 Winter Sun greeted FEI Jumping Course Designers
Equestrian Australia hosted two FEI Jumping Course Designer courses in Clarendon, NSW at the end of July.
The first course was a FEI Jumping Course Designers Level Transfer Course 26th – 28th July.
An intense three days of instruction and discussion greeted the 12 candidates who were seeking to upgrade their qualifications as course designers in jumping. The course was directed by John Vallance (AUS) and Gerrit Beker (NZL) on behalf of Equestrian Australia as the hosts.
Candidates came from Australia, Canada, China, Kingdom of Saudi Arabia and New Zealand to the winter sun of Australia. With a diverse group from many federations the opportunity to establish friendships and share their experience proved to be a productive and engaging three days.
Australian candidates Arslan Ansari (NSW), Aran Ghafouri (NSW) and Rebecca Henry (QLD) attendance at the course came was the culmination of three years of refining their skills as course designers and assisting at World Cup events.
John commented "with the experience they had gained at events in Australia they easily satisfied the requirements to be successful in being promoted to FEI Level 2".
Congratulations to Aran, Arsalan and Rebecca on their appointment as FEI Level 2 Jumping Course Designers
Arslan Ansari, John Vallance, Aran Ghafouri and Rebecca Henry
The second course was an In Person Maintenance Course 29th – 30th July.
This course requires attendance every three years and a successful completion of an exam is a requirement for the jumping course designers to maintain their status with the FEI.
The course attracted participants from Australia, New Zealand and Hong Kong, who spent two days under the direction of FEI Level 4 course designer John Vallance to successfully maintain their FEI accreditation.
EA are very lucky to have John in Australia to share his expertise, knowledge, and passion. Thanks also to Gerrit Beker for co-directing the Level 2 course, we are very grateful to both for the packed days of tuition. 
The course was held at Sydney Jump Club Grounds at Clarendon, EA would like to thank the SSJC committee for allowing the course to be run on their grounds.