Bill Roycroft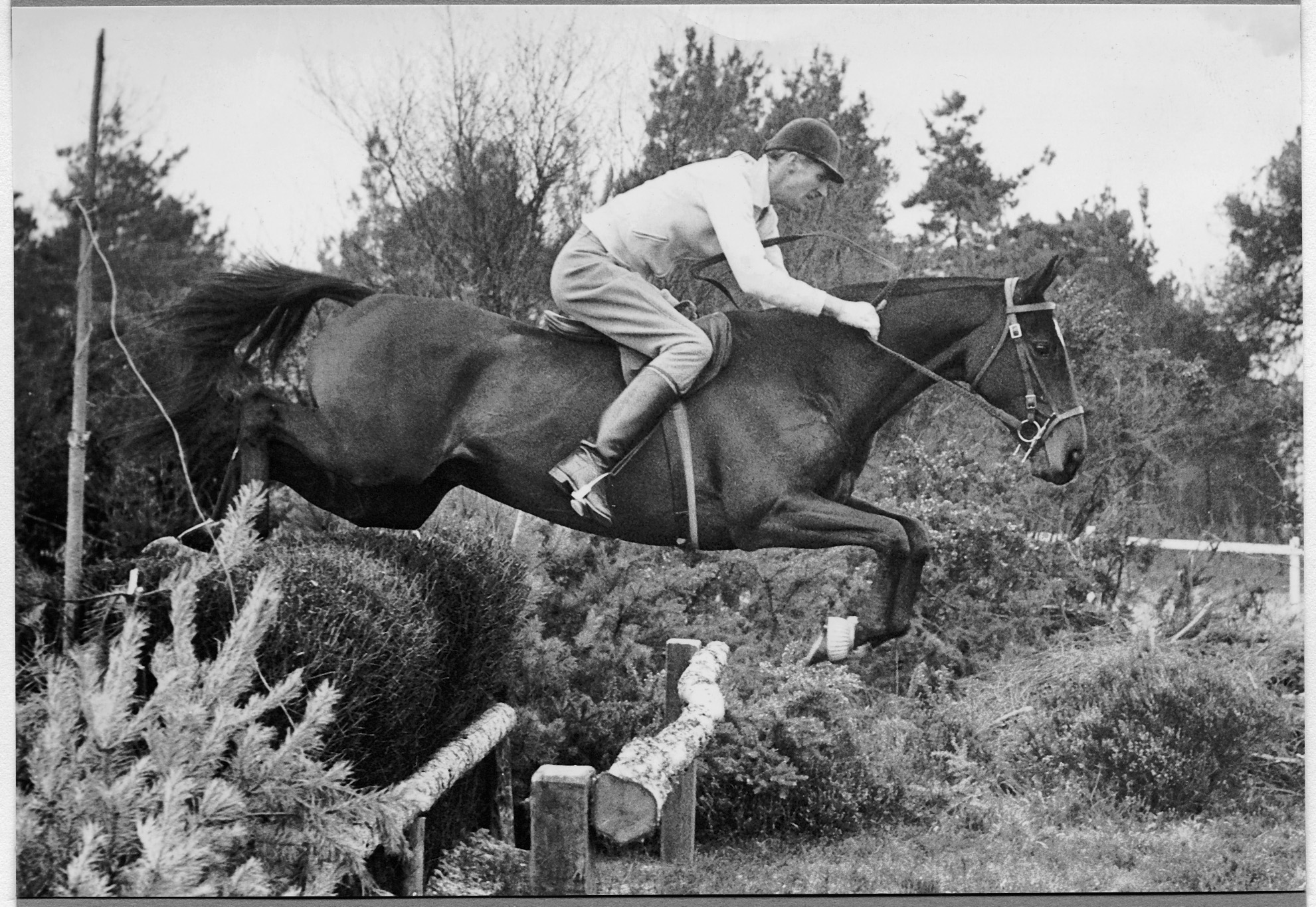 Bill Roycroft is one of the world's most successful and best-loved equestrians. He developed his superb horse riding skills as a boy growing up in a poor farming family in rural Victoria and by coming of age as a farm worker in the tough conditions of the Great Depression. After serving in the Second World War, he became a soldier settler with a young wife and family. These early struggles prevented Bill from pursuing his dream, and it wasn't until 1960 that he competed in his first Olympics at the age of 45.
Bill Roycroft has competed in five Olympic Games. He represented Australia in Rome 1960, Tokyo 1964, Mexico City 1968, Munich 1972 and Montreal 1976. The deed for which he will forever be renowned occurred at the 1960 Rome Olympics. Roycroft made a painful journey to legend, bailing himself out of hospital to ride the final jumping phase of the competition jumps enabling the team to win gold.
Bill competed in the prestigious Badminton Three-Day Trials in England and became the first Australian to win there. Bill brought three horses to compete at Badminton in 1965. Riding Eldorado, who finished second, Stoney Crossing (sixth) and Avatar made him the first person to field three competitors in the one of the world's most prestigious horse trials.
More remarkably, though, the previous month Stoney Crossing had given Roycroft, then 51, his second experience of race-riding by finishing third to Arkle and Mill House at Cheltenham.  Roycroft and Stoney Crossing went on to start second favourite at Aintree over the Grand National fences. They were baulked by a faller at the fourth and Roycroft was unseated, but he remounted to complete the course finishing 4th, no more than 35 lengths behind the winner.
This Olympic career which Roycroft launched at age 45 continued through four more Games, winning team bronze at the 1968 Mexico City and the 1976 Montreal Olympics, and the distinction of carrying the Australian flag in Mexico City. Bill produced 23 Olympic horses, which is a feat that will be hard to be repeated. The majority of these horses were sold and a percentage of the money went back into Equestrian Australia to help fund future Olympic teams.
Bill's Olympic career also yielded a dynasty; four more Roycrofts rode in later Games, sons Barry, Wayne, and Clarke, and Wayne's first wife Vicki.  Bill and Wayne received the bronze medal at the 1968 Mexico City Games and the 1976 Montreal Games making them the first father and son combination to stand on the medal dais together.
Roycroft became an Officer of the Order of the British Empire (OBE) in 1969 for his service to sport, and was awarded an Order of Merit by the Australian Olympic Committee in 1978 for his outstanding achievement in sport. He helped carry the official Olympic flag into the stadium at the 2000 Sydney Olympic Games along with seven other Australian Olympians.
He was inducted into the Sport Australia Hall of Fame in 1985 and elevated to Legend of Australian Sport status in 1996.