2022 FEI World Championships Schedule of Events
FEI World Championships Timetable of Events
The equestrian competition timetable for Australian athletes competing at the FEI World Championships is as follows, please note timings are listed in local time (CET) and Australian Standard Time (AEST):
You can watch all the FEI World Championships coverage on FEI TV or 7Plus.
Specific ride times will not be available until after the horse inspection. Timetable is correct at time of publishing.
Live results can be found HERE.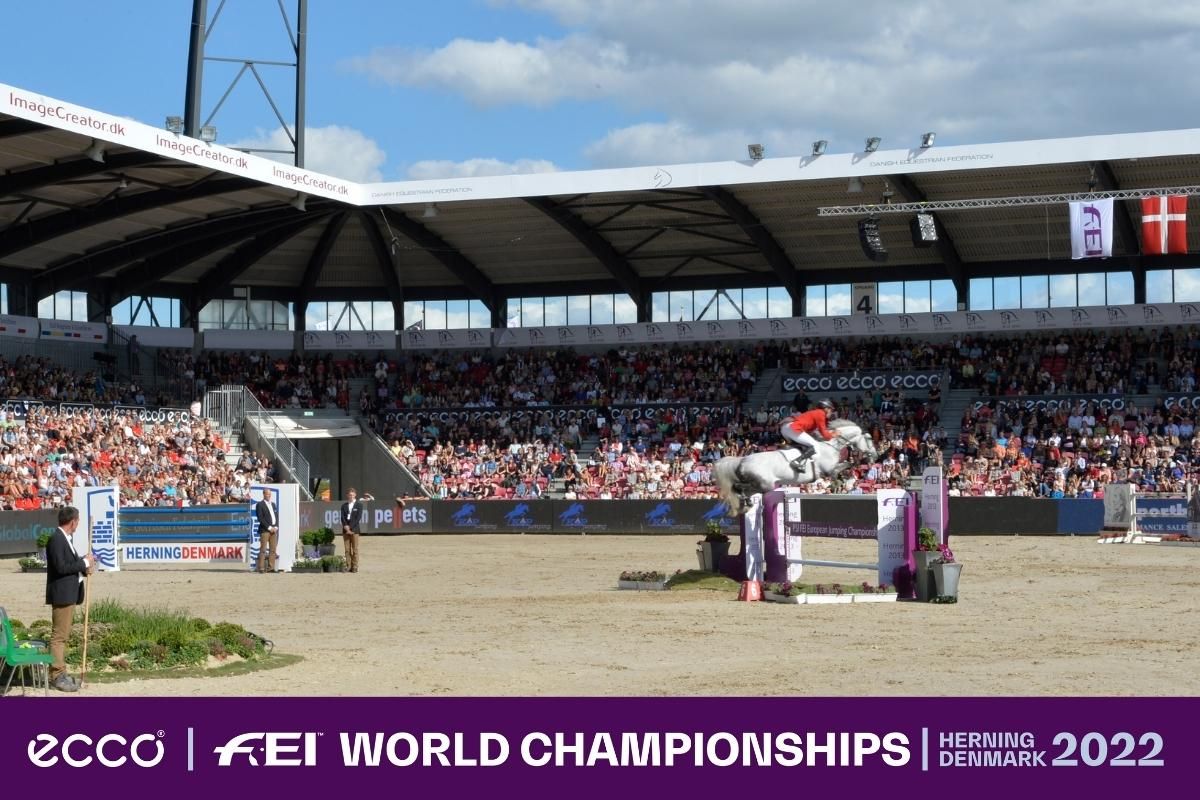 Stutteri Ask Stadium - Photo credit: Ridehesten
Herning, Denmark - Dressage, Jumping, Para-Equestrian & Vaulting
Saturday, 06th August
Dressage
Grand Prix
Jayden Brown & WillingaPark Sky Diamond - 13:17 CEST (21:17 AEST)
Vaulting
Complusory Test
Vaulting Squad - 09:40 CEST (17:40 AEST)
Stephanie Dore, Individual Female - 15:45 CEST (23:45 AEST)
Ginger Kennett, Individual Female - 16:19 CEST (00:19 AEST)
Sunday, 07th August
Dressage
Grand Prix - Day Two
Lyndal Oatley & Eros -15:20 CEST (23:20 AEST)
Simone Pearce & Fiderdance - 19:00 CEST (03:00 AEST)
Vaulting
Technical Test
Ginger Kennett - 10:15 (CET) 18:15 (AEST), Vaulting Female Freestyle
Stephanie Dore - 10:20 (CET) 18:20 (AEST), Vaulting Squad Freestyle

Monday, 08th August
Dressage
Grand Prix Special
Lyndal Oatley & Eros -15:00 CEST (23:00 AEST)
Simone Pearce & Fiderdance - 15:30 CEST (23:30 AEST)

Vaulting
Freestyle Test
Ginger Kennett, Individual Female - 09:00 CEST (17:00 AEST)
Stephanie Dore, Individual Female - 09:40 CEST (17:40 AEST)
Vaulting Squad - 15:30 CEST (23:30 AEST)
Tuesday, 9th August
No Championship competition
Wednesday, 10th August
Jumping
11:00 (CET) 19:00 (AEST), Team and Indiviudal Qualifier
Billy Raymont & Black Jack IXE - 5th combination to jump
Katie Laurie & Django II - 30th combination to jump
James Arkins & Eurostar I - 59th combination to jump
Hilary Scott & Oaks Milky Way - 86th combination to jump
Dressage
20:00 (CET) 04:00 (AEST) Grand Prix Freestyle

Vaulting
13:00 (CET) 21:00 (AEST), Vaulting Squad Freestyle

Para-Dressage
Grade IV Team Test
Dianne Barnes & Cil Dara Cosmic - 08:48 CEST (16:48 AEST)

Thursday, 11th August
Jumping
13:00 (CET) 21:00 (AEST), Jumping Team and Individual Qualifier continued

Para-Dressage
Grade III Team Test
Emma Booth & Furst Deluxe - 14:18 CEST (22:18 AEST)

Grade V Team Test
Lisa Martin & Juicy Wiggle - 18:42 CEST (02:42 AEST)
Friday, 12th August
Jumping
21:00 (CET) 05:00 (AEST), Jumping Team Final
Para-Dressage
Grade IV Individual Test
Dianne Barnes & Cil Dara Cosmic - 11:18 CEST (19:18 AEST)
Saturday, 13th August
Para-Dressage
Grade III Individual Test
Emma Booth & Furst Deluxe - 12:03 CEST (20:03 AEST)

Grade IV Individual Test
Lisa Martin & Juicy Wiggle - 16:19 CEST (00:19 AEST)
Sunday, 14th August
Jumping
14:00 (CEST) 22:00 (AEST), Individual Final
Para-Dressage
Grade III Freestyle
Emma Booth & Furst Deluxe - 14:42 CEST (22:42 AEST)
Pratoni, Italy - Eventing & Driving
Wednesday, 14th September
Eventing
14:00 (CET) 22:00 (AEST), First Horse Inspection
Thursday, 15th September
Eventing
Shane Rose & Virgil - 11:29 CEST (19:29 AEST)
Hazel Shannon & WillingaPark Clifford - 15:59 CEST (23:59 AEST)
Friday, 16th September
Eventing
Shenae Lowings & Bold Venture - 09:30 CEST (17:30 AEST)
Kevin McNab & Scuderia 1918 Don Quidam - 12:24 CEST (20:24 AEST)
Andrew Hoy & Vassily de Lassos - 17:02 CEST (01:02 AEST)
Saturday, 17th September
Eventing
10:30 (CET) 18:30 (AEST,) Cross-country
Sunday, 18th September
Eventing
09:00 (CET) 17:00 (AEST), Second Horse Inspection
11:30 (CET) 19:30 (AEST), Showjumping
14:30 (CET) 22:30 (AEST), Showjumping, Top 20
Wednesday, 21st September
Driving
09:00 (CET) 17:00 (AEST), First Horse Inspection
Thursday, 22nd September
Driving
No Australian competitors 
Friday, 23rd September
Driving
Tor Van Den Berge - 10:13 CEST (18:13 AEST)
Boyd Exell - 15:55 CEST (23:55 AEST)
Saturday, 24th September
Driving
10:00 (CET) 18:00 (AEST), Marathon

Sunday, 24th September
Driving
10:30 (CET) 18:30 (AEST), Cones
14:00 (CET) 22:00 (AEST), Cones, Top 20
Verona, Italy - Enduarnce - CANCELLED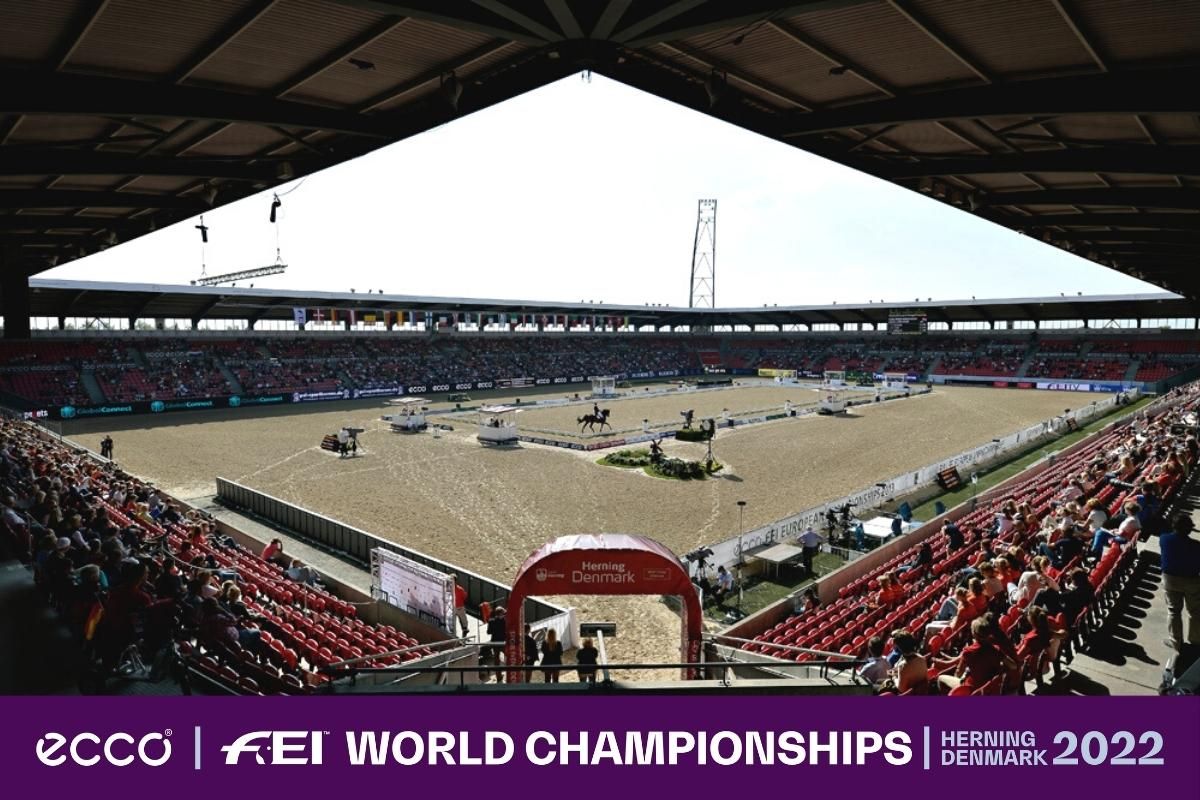 Stutteri Ask Stadium - Photo credit: Ridehesten