Health and Safety Training
SAFETY RESOURCES
For all queries relating to Safety, contact our National Safety Manager: 
Meredith Chapman [email protected]
CONCUSSION TRAINING AND RESOURCES
Managing and reporting concussion for our Equestrian Sport is mandatory from 1st January 2021.  
EA has developed a 'Concussion in Sport reporting Protocol'  and this describes the process for our Medical Service Providers (supporting organising committees and clubs) and EA Accredited Coaches to complete. This forms part of the EA Overarching National Event-Activity Medical & Reporting Protocol - see "Table 1" on the Risk Management page HERE.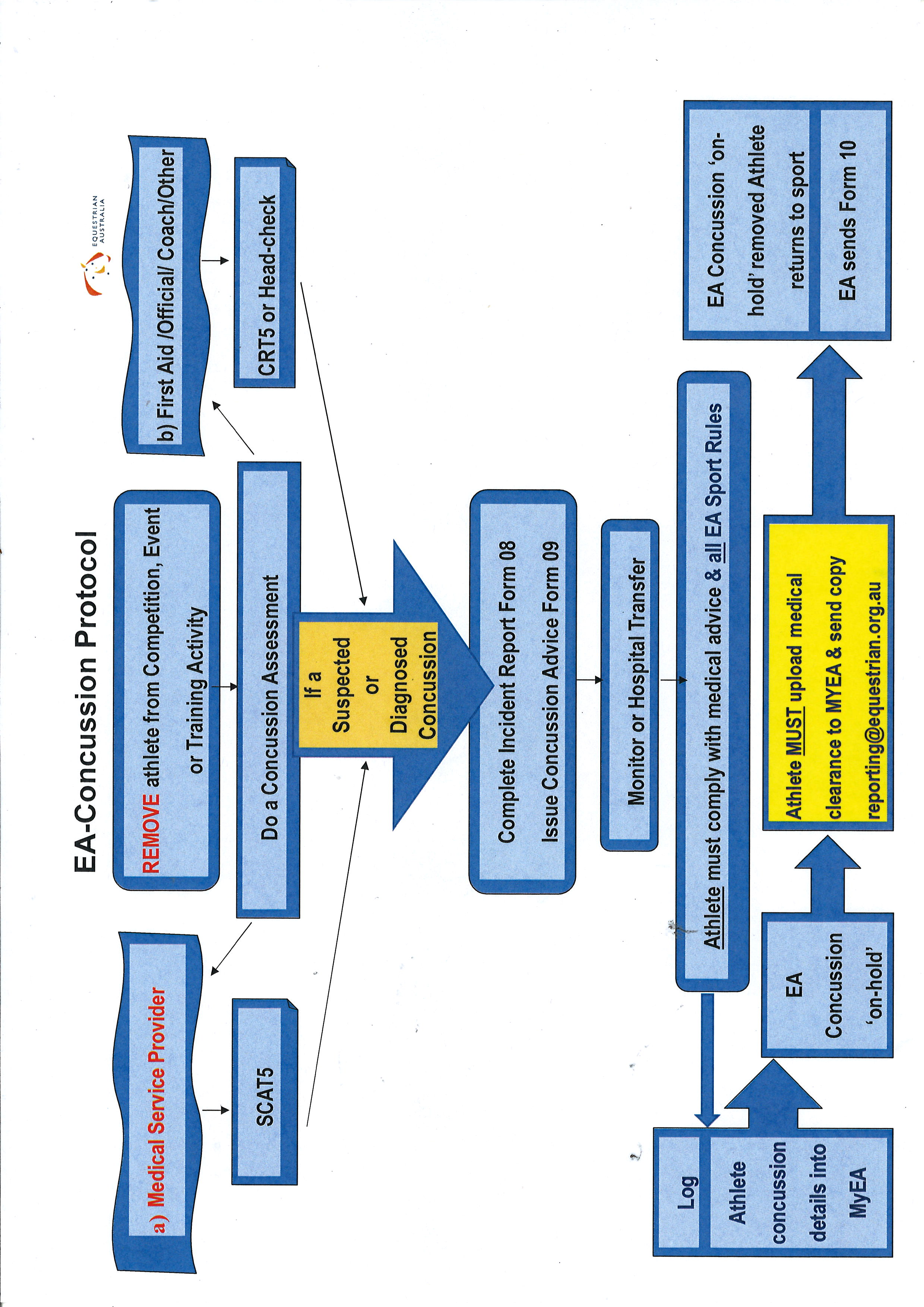 Concussion Recognition Tool 5: CRT5
Headcheck Concussion App: 
Incident Referral Report - Form 08
Athlete Concussion Advice - Form 09  Updated 18.11.20 
Athlete Post Concussion Email - Form 10  Updated 18.11.20 
Concussion training is commencing March/April 2021
Protocols for concussion in equestrian sport are a mandatory requirement, as advised by the Australian Institute of Sport.
Concussion education and training materials will be provided here to accompany the EA Concussion in Sport online training.
Find out how a concussion occurs, how to identify the symptoms and how to treat it in this video: Concussion in Sport Australia
SAFETY VIDEOS FOR EVENTING CROSS-COUNTRY PHASE MIM DEVICES
February 2018
Clean Sport & Anti-Doping
For rules, reluations and requirements regarding safe sport and anti-doping for both the human and equine athlete click HERE