Erica Taylor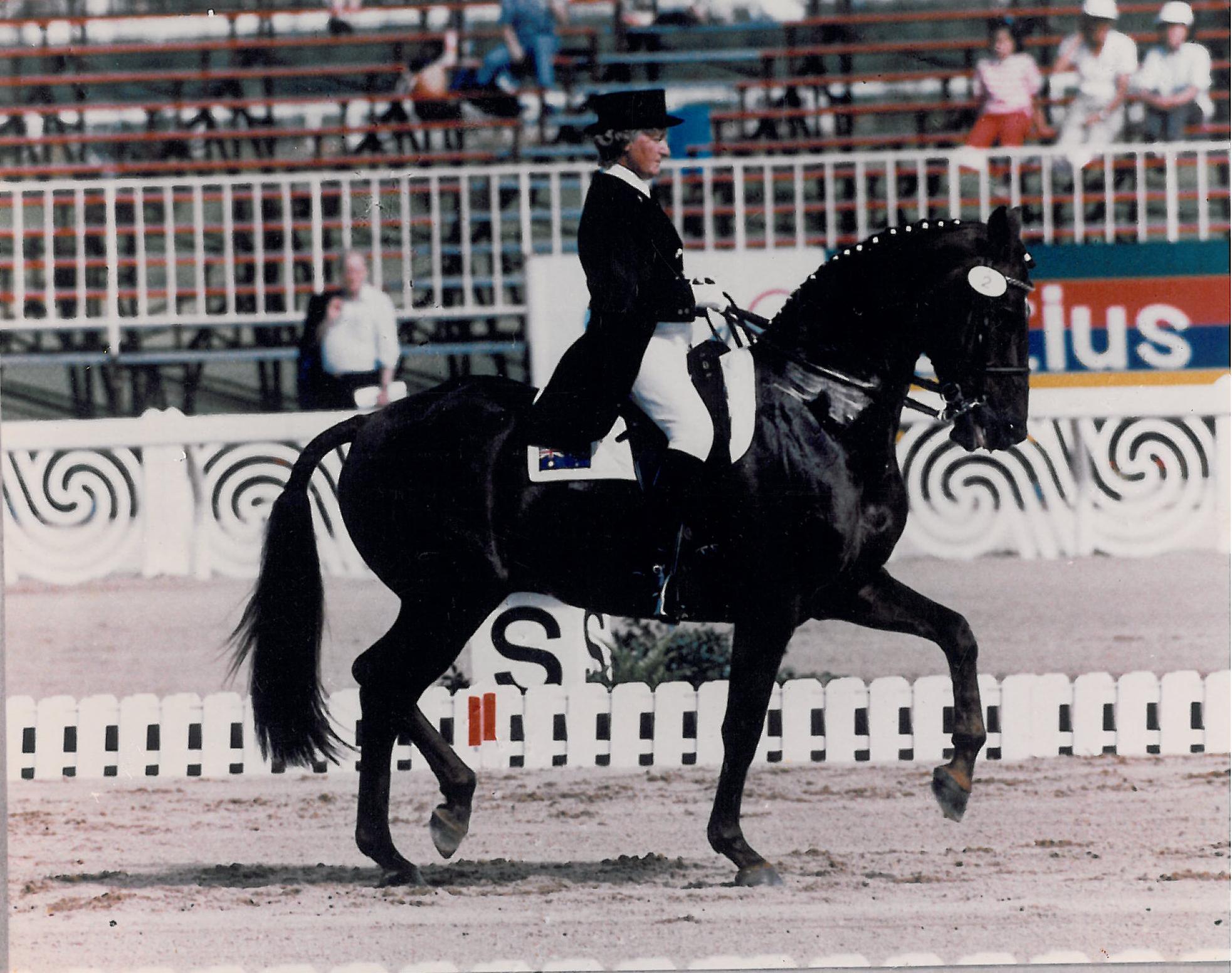 Horses have played a dominant role in Erica's life since early childhood. Born on 8 December 1933, she grew up on a farm where her father bred trotting horses. Erica learnt to ride as a three-year-old, even riding her ponies to school.
Initially, Erica loved Jumping before her passion turned to Dressage. Throughout the 1980's the diminutive Erica, who is just 5'5" tall, and her Australian Thoroughbred stallion (he was also a registered stock horse), Crown Law dominated local competition. The pair won the Group III section of the Haig Cup FEI International Dressage competition (later known as the Samsung) in 1983, 1984 and 1985.
Erica, again on Crown Law, was one of the first Dressage riders to represent Australia at the World Dressage Championships at Cedar Valley, Canada in 1986. The pair went on to compete at the 1988 Olympic Games in Seoul, making them the second-ever individual Dressage combination to compete for our country at an Olympic Games.
Further to those achievements were the many successes they achieved on home turf, including at the National Championships.
Erica has also been a long term supporter of dressage in Australia. She has been a member of the Dressage SA Committee for more than 20 years. Erica is a judge, selector, coach, and mentor and is the patron of the Adelaide Hills Dressage Club Inc. In 2010 Erica was awarded the Inaugural Lindy Wright Medal by the Lindy Wright Memorial Foundation.
Erica continued competing until 2007. She lives in Waterloo Corner, South Australia.