2013 Futures Squad for Dressage Announced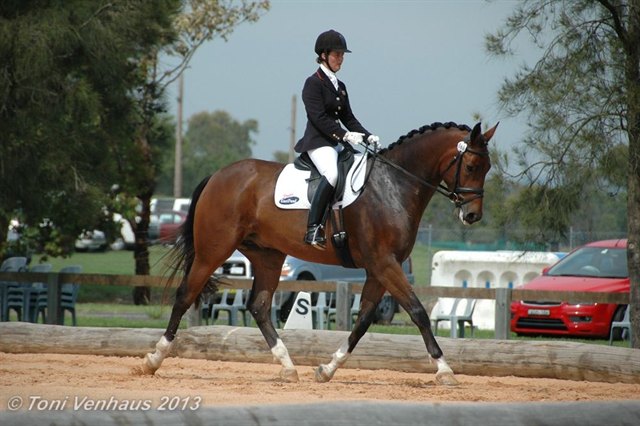 Nadia Coghlan Fiderdanz
Clarendon February 2013 event
After the round of Talent ID days which occured during 2012, Equestrian Australia is pleased to announce the National Dressage Futures Squad for 2013.
Selectors travelled around Australia as part of the Talent Identification assessment days with more than 100 combinations taking part.
Now in its second year, the Talent Identification Program forms an important part of the national High Performance Program as it identifies promising horse and rider combinations competing at the lower levels who show potential to be future members of the Dressage elite and A squads.
Inclusion in the Futures Squad is designed to assist in the combination in preparing for competing in national and eventually international competition.
Futures Squad members will be invited to EA National High Performance Squad clinics, and will have access to a range of additional support mechanisms, established under the National Pathways program.
Congratulations to the following rider and horse combinations included as part of the 2013 National Dressage Futures Squads.
Equestrian Australia is in the process of recruiting for the positions of National Performance Director of Dressage and Dressage Selectors – once these positions have been filled the national elite and A squad members for Dressage will be announced.
Please stay tuned to the EA website for further updates.