Photo credit Dirk Caremans
2018 World Young Horse Championships Selection
The National Dressage Selectors have selected the final team to represent Australia at the Longines FEI/WBFSH World Breeding Dressage Championships for Young Horses which occur in Ermelo (NED) from the 2nd – 5th August 2018.
The combinations selected are:
5yr Old:
Simone Pearce & Foundator
Simone Pearce & Lindballe's Just Perfect
6yr Old:
Rebecca Rooke & Muschamp Royal Black
7yr Old:
Kelly Layne & Rockpool
Simone Pearce & Feodoro
For the 26-year-old Denmark-based rider, Simone Pearce, it will be the fourth year in a row she represents Australia at the World Young Horse Championships. Last year, she became the first Australian rider to win a qualifying test at the prestigious event with Feodoro, owned by Helgstrand Dressage, in the six-year-old class.
"I'm absolutely thrilled to have been selected and proud to represent Australia. Last year was absolutely amazing and I'm very enthusiastic to see if we can keep it on the same level and produce some very exciting results again! I'm particularly happy to have Feodoro again this year as a 7-year-old. Last year he produced an awesome performance and this year he's feeling even more ready to hold his own against the strong field. I haven't been riding just perfect for so long so we are still developing together as a combination, but he performed very well at the Danish championships last weekend and I feel he's a tall and impressive horse that really thrives off of the big stage!"
Her fellow Australian rider Rebecca Rooke, who has been based in France for six years at the Haras de Muschamp in the Loire Valley, also represented Australia last year with commendable performances already aboard Muschamp Royal Black in the five-year-old class. "What an honour to be selected to represent Australia at the World Young Horse Championships for the second year running with the same horse. The countdown is on and our preparation will continue. I am really excited." Owned by Mr And Mrs Demoegen, Muschamp Royal Black has been with Rebecca since he was a 6-month-old foal, she broke him in as a 3-year-old and has been training and campaigning him since.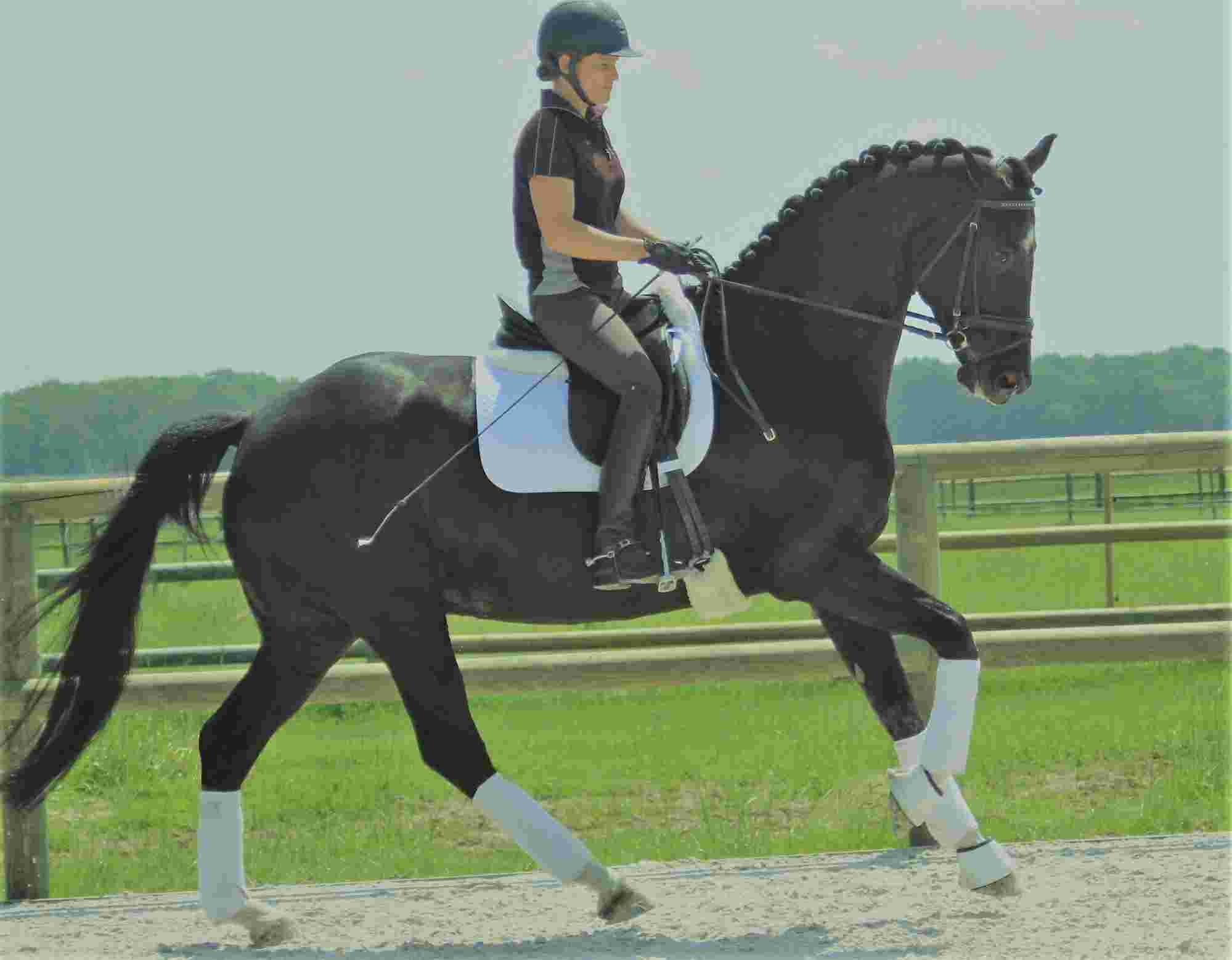 The event, which attracted over 20,000 spectators, is designed to highlight new and developing talent. 
Visit the Event page for more information: http://www.ermeloyh.com/en/
RELATED NEWS 
07/08/2017 - History for Australian Dressage
02/08/2017 - Road to the World Breeding Championships - Part 3 Rebecca Rooke
31/07/2017 - On the Road to the World Breeding Championships - Part 1 Simone Pearce