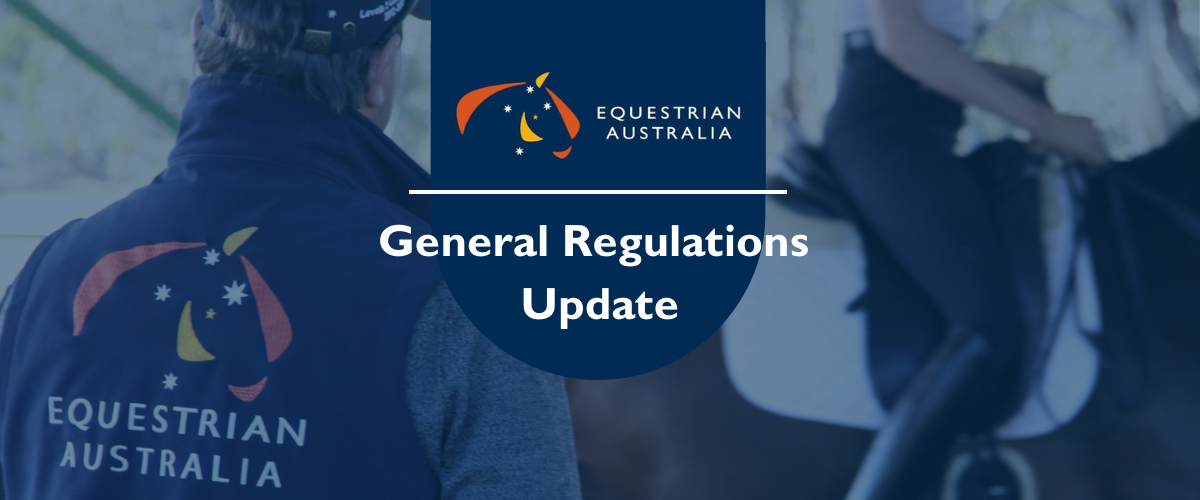 2022 EA General Regulations Update effective 1 July 2022
Amendments to the EA General Regulations have been made effective 1st July 2022, following approval by the EA board. 
The summary of changes can be found HERE and are shown below: 
Article 140- Protection of Athletes 
2. EA Accredited Coaches
Only EA Accredited Coaches (paid or voluntary) must be used at all State and National Squad Clinics or EA sanctioned training events. 
a) The coach must hold an appropriate EA Coaching accreditation for the level they are coaching.
b) The EACC recognises from time to time that the AIS funded High-Performance Program will utilise specialist international coaches in accordance with their agreed medal outcomes, all other International Coaches not holding a current EA Coaching Accreditation may be granted an exemption on application to the EA Coaching Committee provided they hold an equivalent overseas qualification as detailed in the IGEQ matrix.  
The updated versions (Clean and Marked) of the EA General Regulations effective 1st July 2022 can be found on the EA website.