Andrea Laws-King and Heathfield's Bin Sadaqa Take on the World In Italy
This weekend the Longines FEI Endurance World Championships were held in Italy, seeing 31 nations contest both team and individual titles. 
Australia was represented by Andrea Laws-King riding her horse Heathfield's Bin Sadaqa (Chip Chase Sadaqa x Shah Dara), with the combination ultimately finishing in 24th place, from a total of 74 starters. 
Andrea and Heathfield's Bin Sadaqa at the FEI World Endurance Championship 2021
Andrea not only tackled a challenging 160km course, which saw 48 combinations retire prior to completion, she was only able to travel to Italy a few days prior to the competition due to Australia's strict border restrictions. 
However, the close call didn't rattle Andrea who relished in the competition environment and enjoyed every moment of the experience.
"It was a superbly organised ride," describes Andrea. "It was a great track and was beautifully marked."
"Bin Sadaqa was bright eyed and forward moving all day and my crew was absolutely amazing."
 Andrea and Heathfield's Bin Sadaqa at the FEI World Endurance Championships 2021, Italy
The impressive performance delivered by Andrea and Heathfield's Bin Sadaqa at the Longines FEI World Endurance Championships shows both their resilience and resolve which is made even more impressive considering Andrea bred the bay gelding in 2007.
The venue for the Championships was San Rossore Racecourse, home of Italian racing, and the track consisted of 160km of stunning parkland in the magnificent Parco Naturale Migliarino San Rossore Massaciuccoli, one of the largest and most ancient nature parks in Tuscany.
Each combination had to navigate six loops of the course while also passing through six vets checks to ensure all horses were fit and healthy to continue.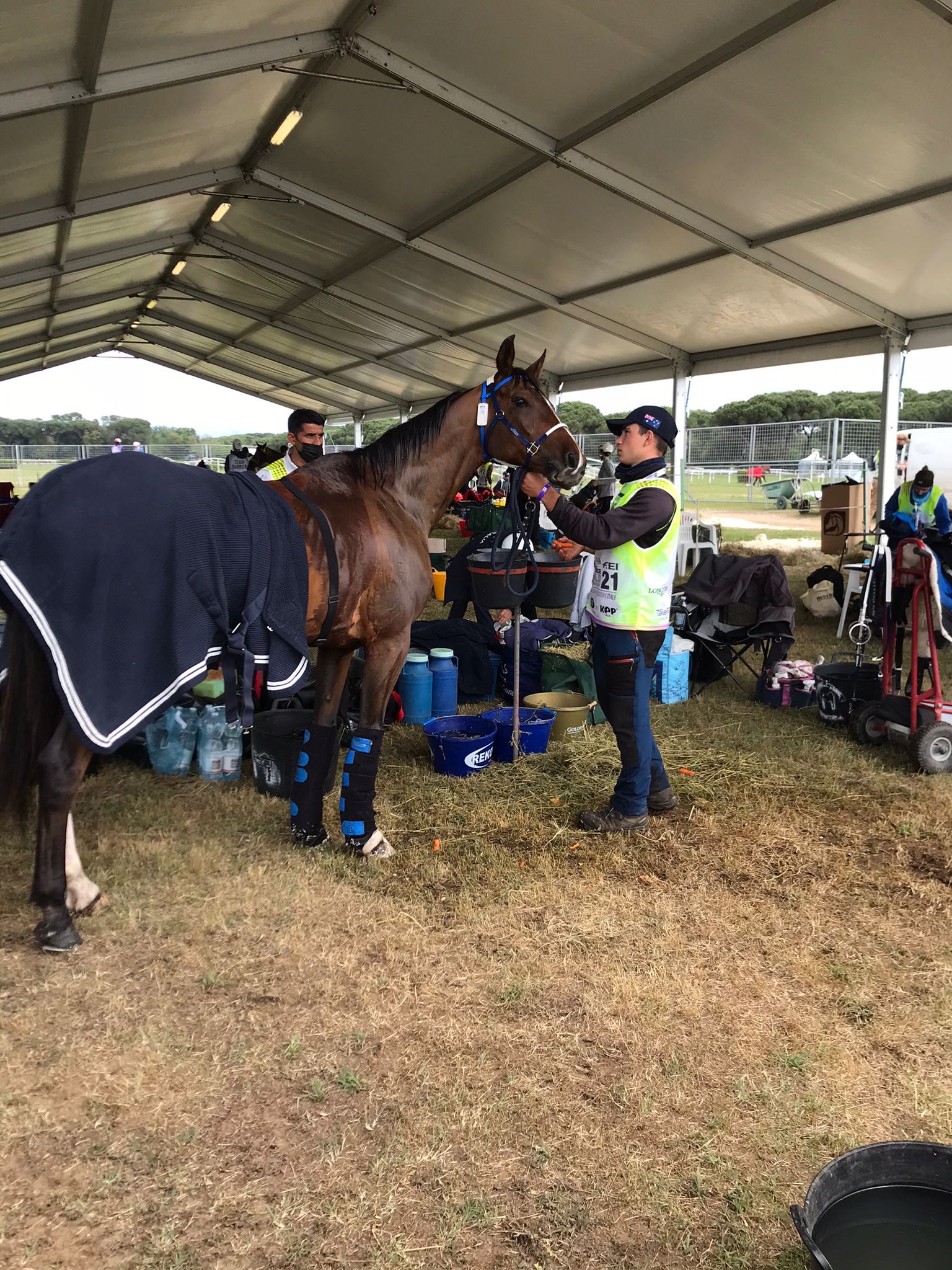 Heathfield's Bin Sadaqa being checked by a vet at the FEI World Endurance Championships 2021
Andrea is an experienced equestrian and has been riding endurance since 1993 completing 11,857 successful competition kilometres within Australia.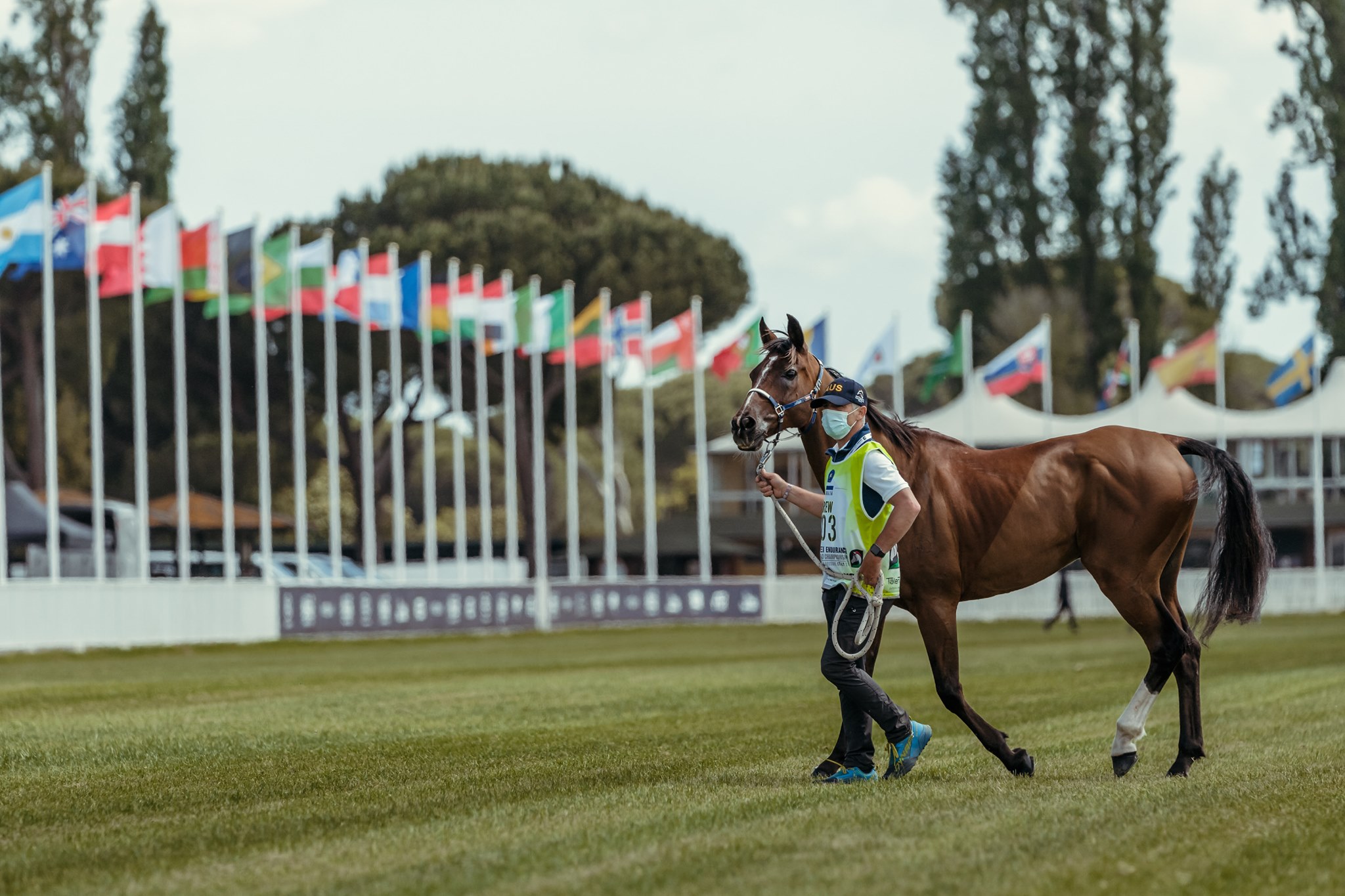 Heathfield's Bin Sadaqa at the FEI World Endurance Championships, 2021 Italy photo credit: FEI
Andrea also competed at the World Championships in Kansas in 1996, and then in 1998 at the Pan American Championships in Oregon. Andrea had also been chosen to represent Australia in 2012 at the World Endurance Championships which were held at Euston Park, England but unfortunately an accident prevented her from travelling.
However, this time Andrea was not only able to compete but to also finish the Championships competitively against the world's best endurance riders.
Congratulations to Andrea, Heathfield's Bin Sadaqa and all of their support team.
Full results from the event can be found here.