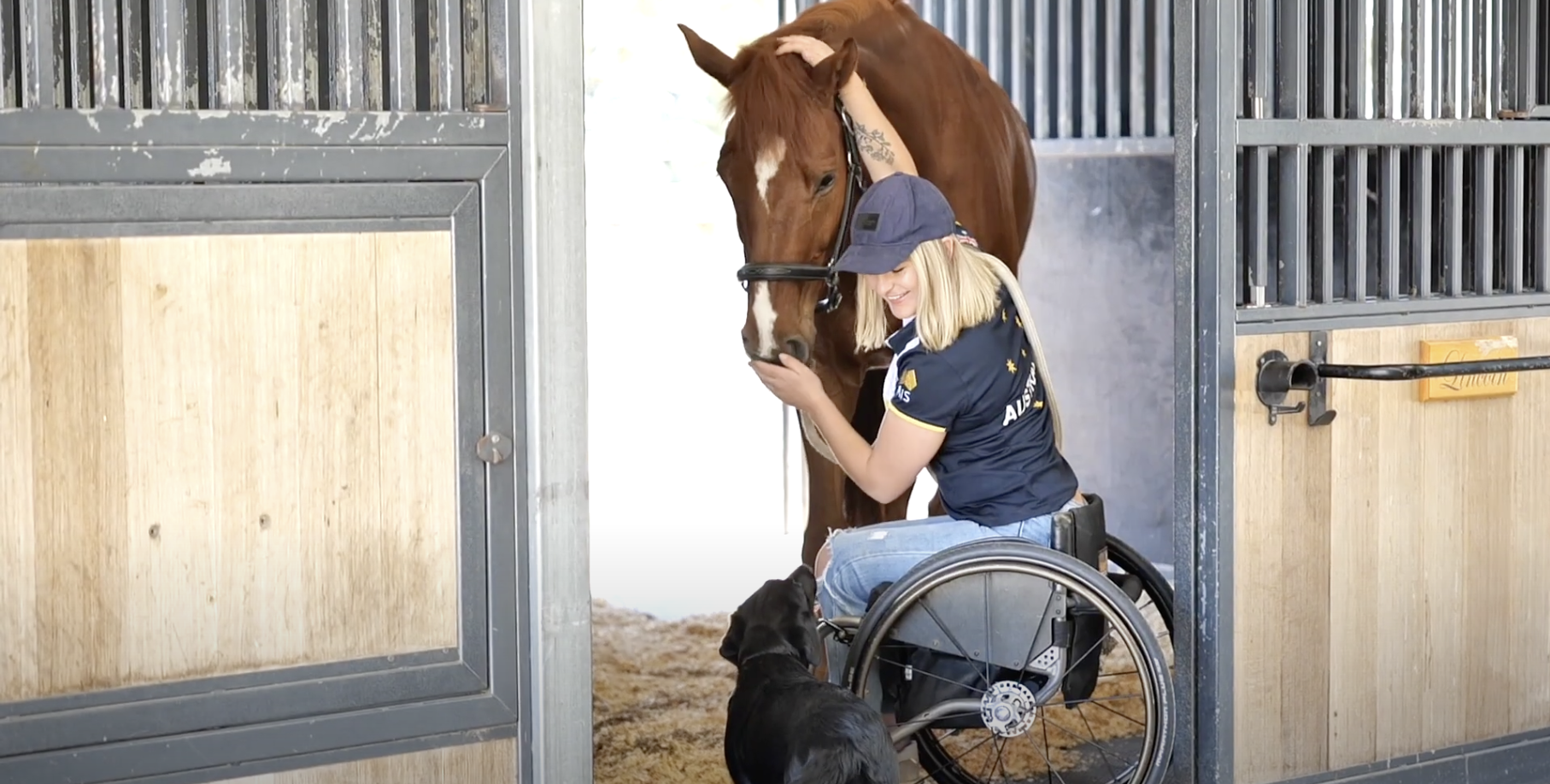 Attention Horse Owners - Support the Para Team's Journey to Paris 2024
Equestrian Australia's national para dressage squad needs top quality horses for its international campaigns, in particular the Paris 2024 Paralympic Games. If you are a horse owner then we invite you to watch the video link below.
Emma Booth shares her experience riding for Australia on Maree Tomkinson's horse at the FEI World Championships in Herning.
Dani Fraillon, Chair of EA Para High Performance Panel, says "One of the challenges of Paralympic [Equestrian] Sport is the quality of horses and the need for top quality horses. How extraordinary the quality of horses is in Europe, In Australia we need to match that."
If this video inspired you to get involved, you would like more information, then please contact EA's Para High Performance Program at [email protected]