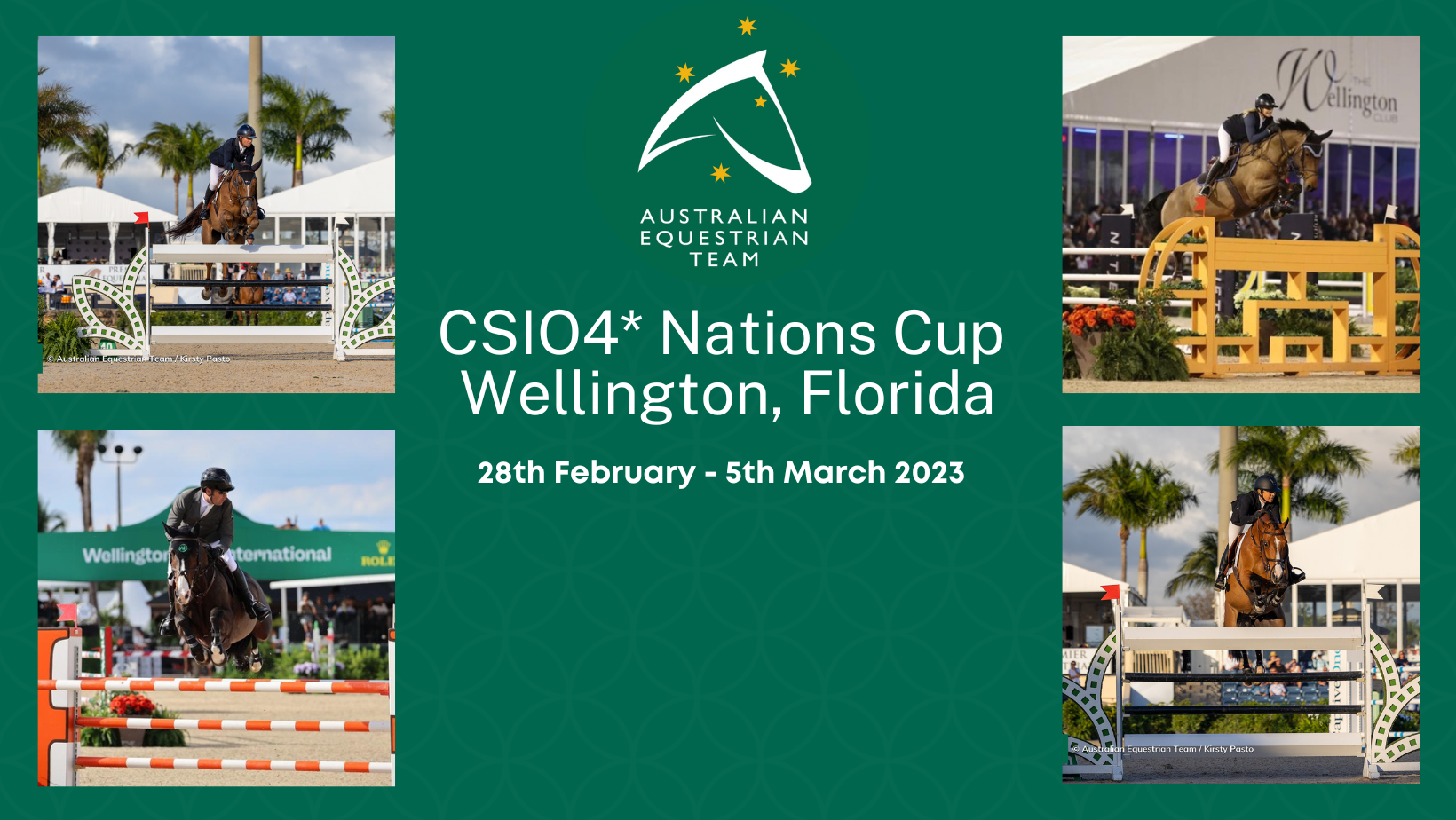 Kirsty Pasto | Sportfot
Australian Team Announced for CSIO4* Nations Cup Wellington, USA
Equestrian Australia is pleased to announce the team for the CSIO4* Nations Cup competition to be held in Wellington – Florida, USA from the 28th February – 5th March 2023
Australia will be represented by four combinations in the Nations Cup competition, with a further two riders jumping as individuals at the event. 
EA High Performance Jumping Manager, Todd Hinde, said "we have a big year ahead with the Olympic Games Qualification Event in July, so it's great to be starting off the year back in Wellington for our first Nations Cup of the year. I am looking forward to the year ahead with our Riders."
Congratulations to the combinations selected.
CSIO4* Nations Cup Team:
Lauren Balcomb and Verdini D'Houtveld Z
David Cameron and Oaks Come by Chance
Thaisa Erwin and Vanturo
Matt Williams and Meadowvale Cruise
Individuals:
Scott Keach and Noble de la Chapelle (CSIO4* Team Reserve)
Michelle Lang McMahon and KS Rubellite
Further event information can be found on https://wellingtoninternational.com/