Photos courtesy of Amanda Cameron
COACH OF THE MONTH Amanda Cameron
COACH OF THE MONTH is a regular Education series on our website. It is a way of highlighting the EA coaches and educators who work with dedication and passion all over Australia.
Amanda Cameron, 36 years old, lives in Whitemore, Tasmania. She is already an EA NCAS Level 2 General Coach, a Coach Educator and a Skill-Specific Trainer/Assessor and has spent the last 33 years sitting on a horse, competing and coaching.
"I started riding when I was the age of three and my three older brothers all rode. I got my first pony at the age of five and from that day on I think I drove mum and dad crazy, as I always wanted to do everything my older brothers did, but I was never old enough to compete at the events. My mum and dad got us involved in horses, they were not overly horsey at the beginning, but I can assure you they are now!
By the age of 11, I won the State Pony Club Trials in Grade 1, and represented Tasmania at the age of 14 on our homebred Anglo Arab 15hh mare Jewel Fire at the Naracoorte Young Rider Eventing Championships where we placed 3rd individually.
I then continued to travel to the mainland regularly to compete for many years mainly in Eventing. I was selected for and competed at three Pony Club Nationals, and made my way up the grades to compete and place3-starstar level Eventing on my two very good horses LA Oasis and LA Confidential, both who were off the track thoroughbreds that I produced myself. I was also selected onto the Australian Talent Search Squad with LA Illusion. I had the most amazing support from my parents growing up, and without them I would never have been able to do any of those things whilst growing up, especially living in Tasmania, as competing on the mainland involves an overnight boat trip just to get to Melbourne, which is by no means easy or cheap.
I am now 36-years-old, with a husband and two beautiful children, 6yo Nick and 9yo Lucas, all of who are not horsey, and my riding life is a little quieter now, with just one young horse that I am working on bringing up the grades. My husband and children are also extremely supportive of my riding now and without their support and help, I wouldn't still be riding now. 
I coach full time from our recently purchased property in Whitemore, Tasmania at LA Performances Horses Coaching and Training facilities.
I started coaching part-time when I was about 19 years old and coaching became my full-time job from about the age of 24. I worked really hard to gain my EA NCAS level 2 general coaching and to become a coach educator. I started coaching as I enjoy helping other riders fulfil their dreams and aspirations and there is no better feeling than watching your pupils succeed, whether it be overcoming challenges in schooling or doing well out competing. I have coached many riders up to 1-star level and a couple to 2 star and I have pupils that I have taught for 15 years and still teach them regularly today. I have many years of experience riding and being coached by many wonderful coaches and I just love passing all that knowledge onto my pupils. Although my main background is Eventing and Showjumping I am a huge believer that flat work is so important to produce the best results in jumping horses.
Coaching would have to be the most rewarding job and I absolutely love it especially with a young family. I get to do what I love every day at my back door, work my own hours, ride my own horse, and still be able to enjoy quality family time. It really doesn't get much better than that."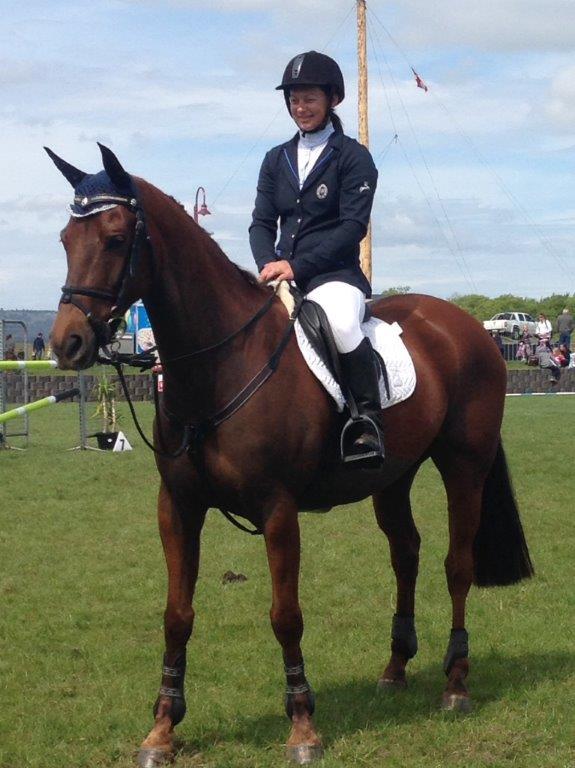 LA Just Magic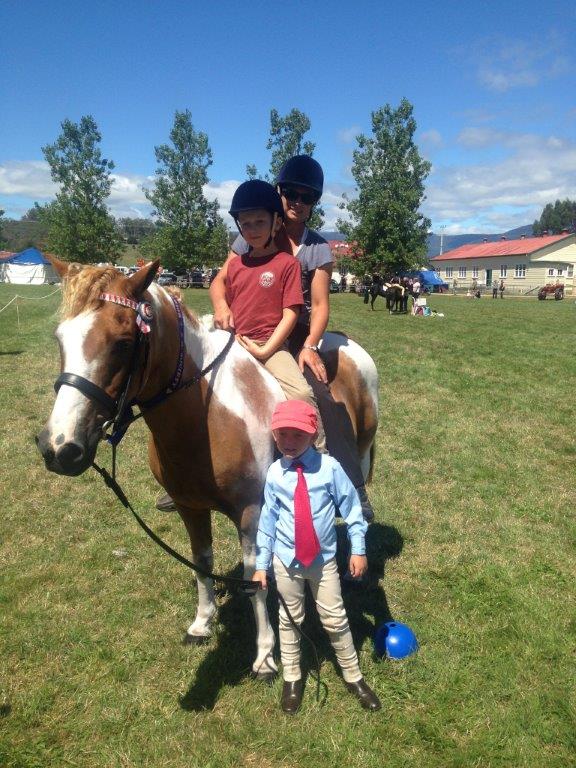 Myself and my two children
VIEW ALL THE PREVIOUS STORIES ....