Photos courtesy of Elisabeth Elliott
COACH OF THE MONTH Elisabeth Elliott
COACH OF THE MONTH is a regular Education series on our website. It is a way of highlighting the EA coaches and educators who work with dedication and passion all over Australia.
Elisabeth Elliott is an EA Level 2 General Coach, Coach Educator and EA Level 1 Jumping Judge, who lives in Leslie Vale, Tasmania.
"I was born in Holland and lived on a dairy farm in a small village called America. My childhood involved a lot of hard work helping on the farm.
My father bought a pony for the family when I was twelve and my early memories involved riding "Freddy" (lunged by my uncle) without a saddle or bridle. There were many falls during these "lessons", but I was determined to master riding.
At the age of sixteen, I began working in riding schools, show jumping stables and working with stallions.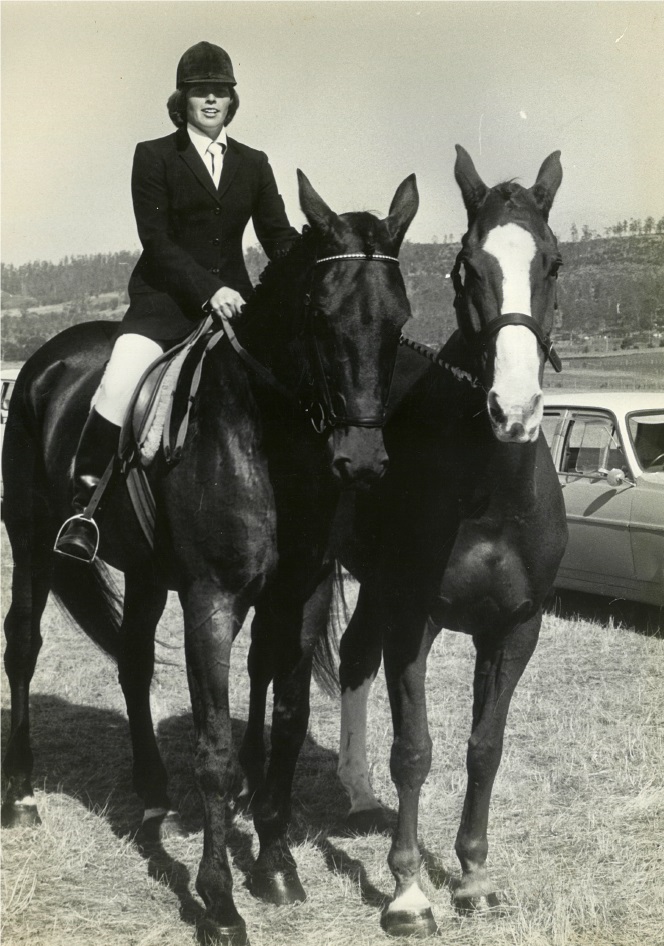 Elisabeth with "Bill" and "Ben"
I travelled throughout Holland with my employers as a groom for the competition horses. It was during this time I undertook the first of my Instructors certificates.
I did find time for other sports, some of which were running, soccer and korfball (Dutch version of netball).
On a holiday to Canada in 1981, I met John (now my husband) from Tasmania and made the decision to move to Australia.
Initially, my horse work in Tasmania involved working at a riding school, then also got into handling and preparing yearling thoroughbred horses for the Annual Yearling sales.
I started coaching at the local Pony Clubs and I am still doing this 35 years later.
Not long after arriving, I was asked by my employer to ride two horses in a One Day Event. This sport was not known to me as it was not popular in Holland at that time.
I had no real idea of what was involved but found it an interesting experience. Although I had never really owned my own competition horse, after that I picked up many rides on a variety of horses. I was willing to try any discipline  - eventing, jumping, dressage, vaulting and even side saddle.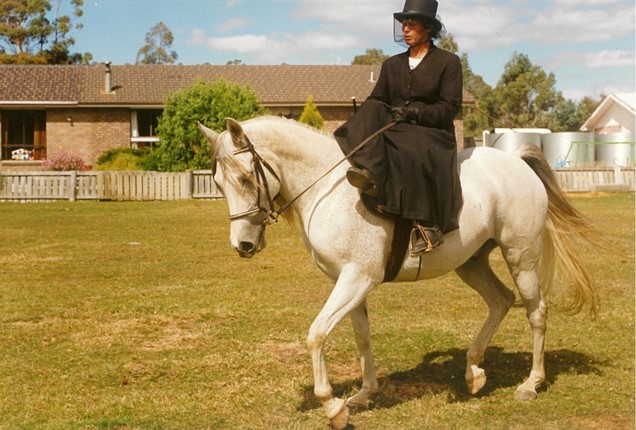 Elisabeth dabbling in side saddle 
By the time I had my two daughters, Monique and Nicole, I had started my own riding school at Leslie Vale, south of Hobart. My girls started riding at an early age and have both become all-round riders through their competing in all the disciplines offered in Pony Club. Now, in their thirties, they are both still competing in jumping and dressage.
After Monique and Nicole started competing, my competitive career was put on hold as we only had a two-horse float and at the time I was busy running my business six days a week.
The riding school has about ten horses and ponies. As well as taking regular lessons, I also break in and school horses for my clients, riding them in competitions when required, such as first outings or when their owners are too nervous to ride themselves.  
I conduct holiday camps for children and take on work experience pupils. I enjoy teaching all different ages and levels, currently, my youngest pupil is 3 years old and my oldest is 77 years old!
I like the challenge of teaching all disciplines, whether they are on their own horse or a school pony.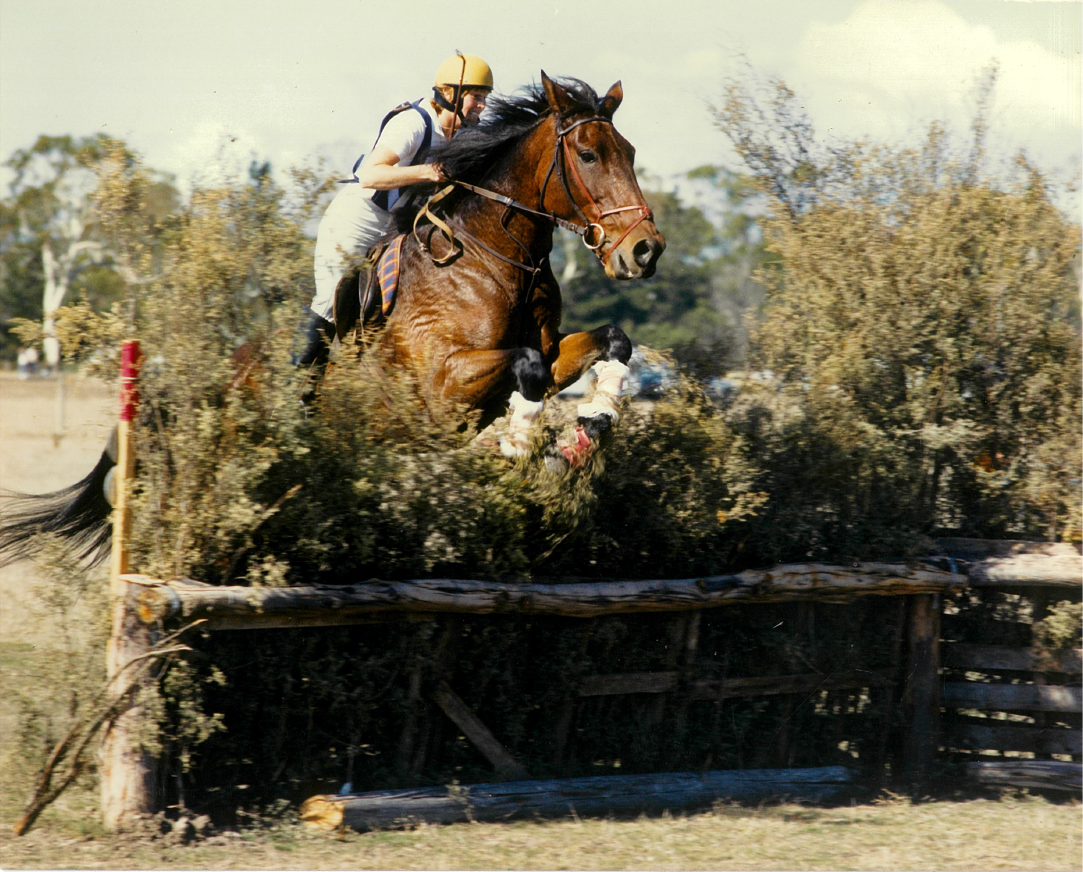 Elisabeth competing on "Ben" in a 2-day-event
About ten years ago I felt the time was right for me to take on the position of Coach Educator. This is a role I enjoy because it enables me to see new coaches learn and progress and to be able to guide them in the right direction with their coaching.
I also greatly enjoy my involvement with Huntingfield Pony Club and have held the role of Chief Coach for over 20 years. In this role I have coached club teams at State level for games, dressage, jumping and eventing. I have also been coach of the Tasmanian teams who attended National Pony Club Championships in Toowoomba and Sydney.
Like every job, you had good days and bad days, but I get to work outside in a healthy environment, with beautiful animals and meet lots of lovely and interesting people. I have made a living out of what started as a hobby.
What more could you want?"
Elisabeth Elliott
VIEW ALL THE PREVIOUS STORIES ...