Photos courtesy of Erica Russell
COACH OF THE MONTH Erica Russell
COACH OF THE MONTH is a regular Education series on our website. It is a way of highlighting the EA coaches and educators who work with dedication and passion all over Australia.
Erica Russell is an EA Level 1 Dressage Coach, based at Oakwood Riding School in Victoria. 
"I started riding when I was 12-years-old. Loving it, I went on to start getting lessons at the age of 16.
As far as my family goes, my mother loves horses; she had a beautiful bay Thoroughbred called 'Rager'. Her mother, my grandmother, loved horses too.
I come from a family of seven. My older sister is the only other one of us who has gone on with horses; she is an international Western and English judge.
Dressage is my main discipline, but I did jump up to 80cm when I was younger.
While I haven't got a horse at the moment, I've had a few in the past. My first horse was a bay Thoroughbred called 'Danny', he was a show jumper and a very kind and honest horse.
My second horse was a 15.1hh bay called 'Dax'; it was with him that I started competing.
Number three was a 16.2hh grey Thoroughbred called 'Joel', together we competed up to Elementary Level. He was a beautiful horse, he had lovely paces and was easy to train.
These days I'm in a defacto relationship, with two gorgeous children - a 16-year-old girl and a 14-year-old boy.
I work full time as a Dressage Coach at Oakwood Riding School. My daughter is horse-mad, and she also works at Oakwood on the weekends.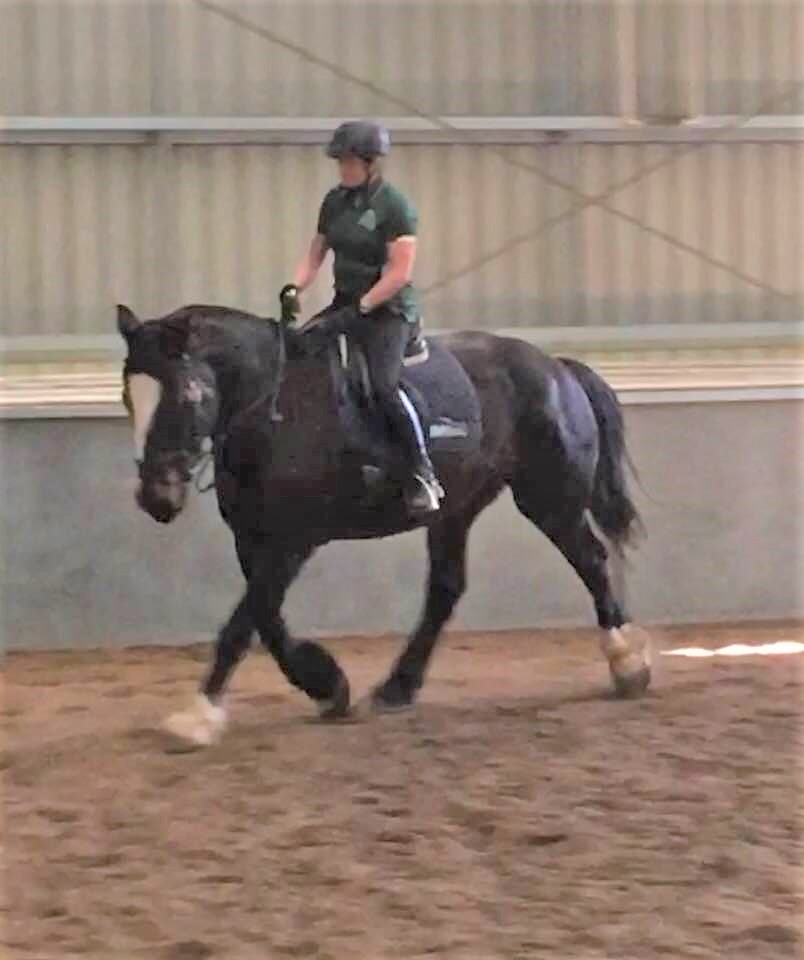 It was an Oakwood internal competition where I entered my last competition in 2011. Riding a bay Warmblood called 'Redy', we rode an Elementary test and won.
I have worked at Oakwood Riding School for over 30 years. I started as a Stable Hand, moved up to Stable Manager, then became a Coach. I am now Chief Instructor and second in charge at Oakwood. I also teach at pony clubs and run fun camps at Oakwood.
It gives me great pleasure both seeing clients improve with their horses and giving back to the sport that I have gained a lot of knowledge and experience from over the years.
My ambition for the future is to keep improving my coaching skills and continue to gain more knowledge and experience in an industry I thoroughly enjoy."
Erica Russell
 VIEW ALL THE PREVIOUS STORIES ...