Photos Courtesy of Liesl Wilding
COACH OF THE MONTH Liesl Wilding
COACH OF THE MONTH is a regular Education series on our website. It is a way of highlighting the EA coaches and educators who work with dedication and passion all over Australia.
Liesl Wilding is an EA Level 2 Dressage Coach and SSTA, who lives in Mount Helena, Western Australia. 
"I started riding at a very young age on the family farm, which is 100km east of Perth. All the stock work was done on horseback, so I spent many hours in the saddle behind sheep and cattle with my dad. My mum wouldn't have anything to do with horses, she tried her hardest to put me off them.
When I was about 11 years old, I started going to pony club. I had two ponies which I competed on in Show Jumping and in the Prince Phillip games. I rode ponies for other people in the breeding and Show Horse ring at many Royal Shows.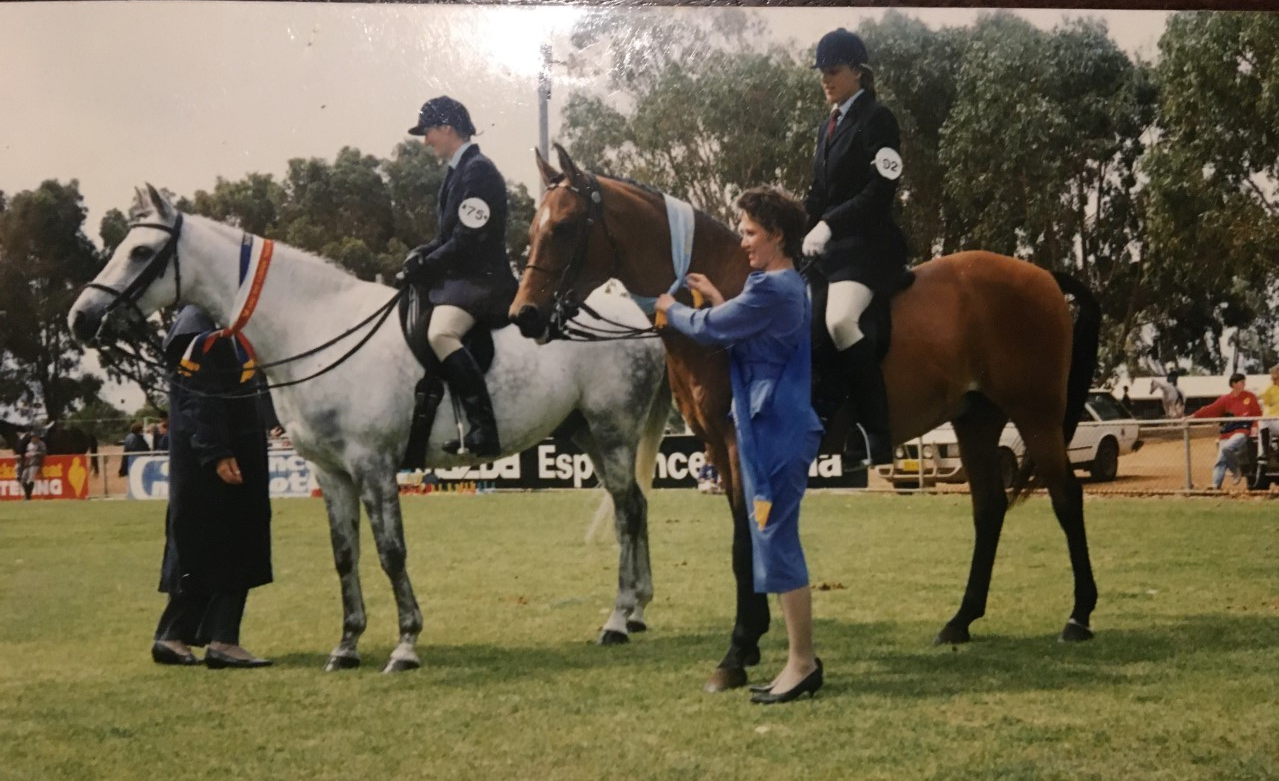 Liesl and her bay horse (right) receiving a ribbon
After school, I went to agricultural college and had a couple of horses I evented on. My passion for riding led me back to working in the equestrian industry. I worked on thoroughbred studs, then started breaking in and training horses and coaching.
I went to England and worked at a riding school/show jumping yard and did my BHS AI Certificate. From there, I worked at Pink Green Farm with Freddie Eilberg, where I developed a passion for Dressage.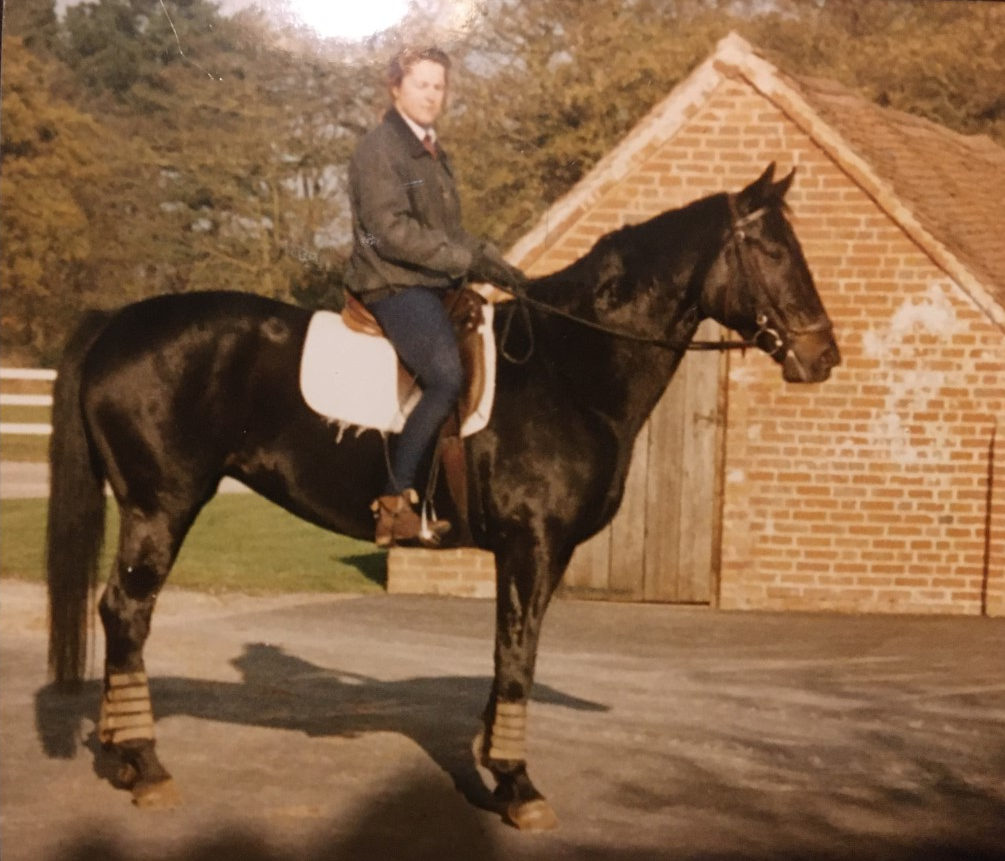 Liesl at Pink Green farm in England
When I returned to Australia in 1987, I completed my EA Level 1 General certificate, then coached, trained and competed in Dressage on a thoroughbred called Inceptor Gold.
During this time, I learnt to play polocrosse, which took me to Zimbabwe where I lived for four years. I trained horses, coached riding, played polocrosse and had two children, Hannah and Jacob, who are now 21 and 22 years old. Jacob breaks in and trains horses while studying full time at uni and has represented WA and Australia in polocrosse. Hannah is a vet nurse and has represented WA at the interschool championships in Dressage.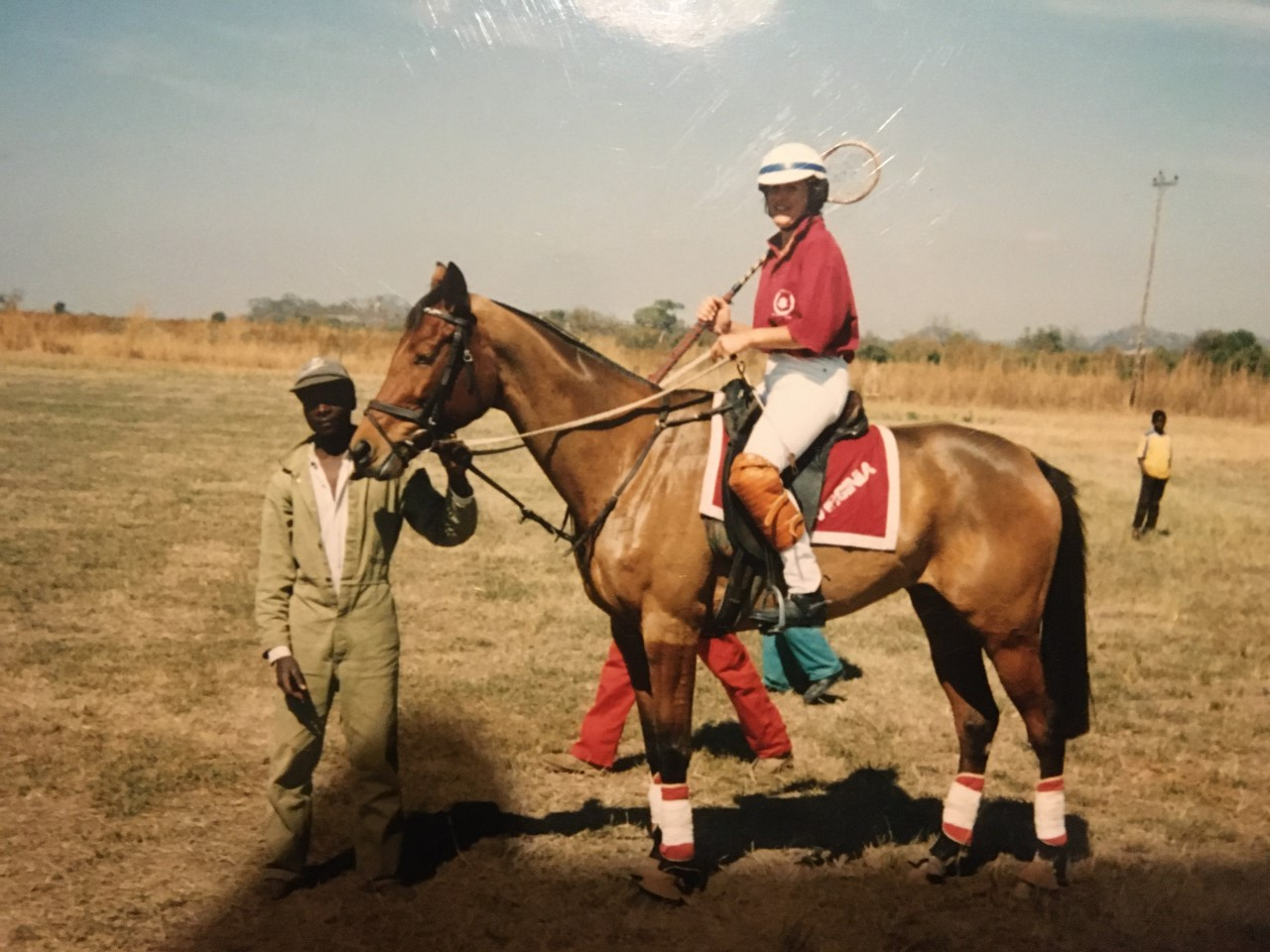 Liesl during her time playing Polocrosse in Zimbabwe
In 1999 I moved back to Australia and continued coaching and training horses. I had two horses, "Wedgewood Focus" and "Blue Illusion", which I competed in Dressage up to Prix St George.
Wedgewood Focus retired and Hannah started competing on Blue Illusion. I had a long break from competition while I supported Hannah and Jacob at their competition events. I became a SSTA and completed my EA Level 2 Dressage certificate.
Now I coach Jumping and Dressage at many clinics, dressage clubs, adult clubs and pony clubs, as well as private students at home.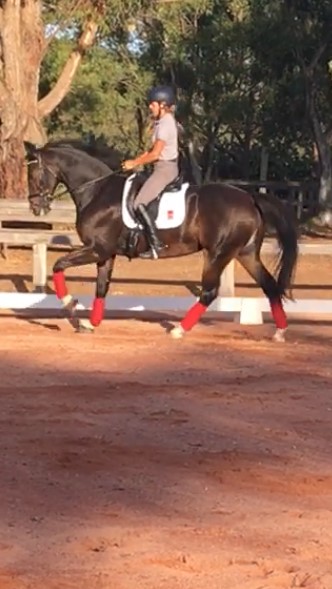 Liesl working on her dressage schooling
I am on the EAWA Coaching Committee to help, as I think it is very important to keep improving and developing coaches in WA.
I work three days a week in the education department with special needs kids, which has expanded my knowledge of teaching as a coach.
In my coaching, I am very passionate about the student becoming aware and improving their position to become a more effective rider, being in balance and harmony with their horse. I enjoy watching my students develop and achieve their goals at all levels.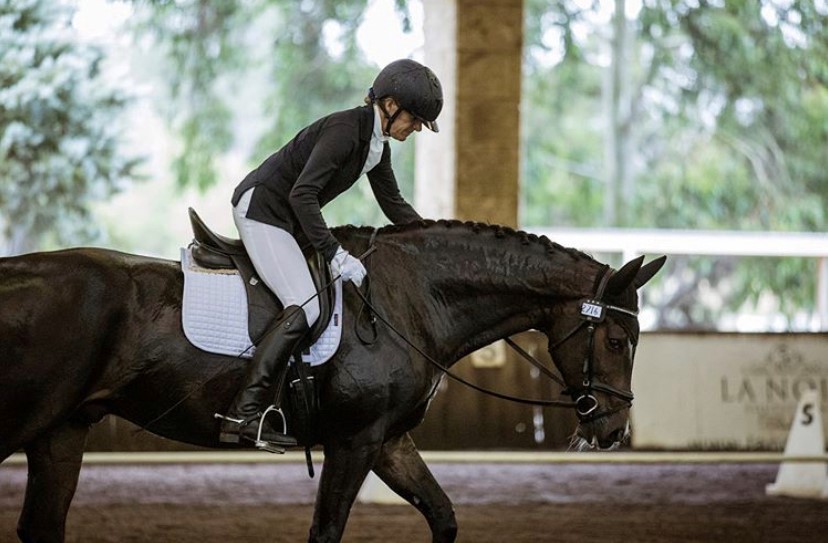 Liels and her horse, Legato, at Brookleigh 2019 - photo by Jordyn Colleran
I regularly help and participate in coaching updates to expand and develop myself and other coaches; having the opportunity to discuss and share ideas and experiences with my peers is a great learning environment.
I was lucky enough to be chosen to be part of the WA Dressage Squad in 2020 on my horse, Legato, who I have been competing at advanced level.
I am honoured to be chosen as Coach of the Month and would like to thank the many coaches and mentors that have encouraged, supported and passed on their wealth of knowledge through my journey as a rider and coach."
Liesl Wilding
VIEW ALL THE PREVIOUS STORIES ...