Photos courtesy of Pip Godfrey
COACH OF THE MONTH Pip Godfrey
COACH OF THE MONTH is a regular Education series on our website. It is a way of highlighting the EA coaches and educators who work with dedication and passion all over Australia.
Pip Godfrey is an EA Level 1 General Coach, based in Sandford, Tasmania. 
"My mum always had a horse so I grew up around them.
I sat on a horse before I could walk so I guess you could say my love of horses started very early. However I didn't receive any formal lessons until my sister and I started going to Clifton Riding Club once a month, which was riding distance from home when I was around 8 years of age. 
My early years of riding consisted of bush bashing and having fun on my mum's old stock horse named Lancer, he didn't have any real education but I loved him and he looked after me.
Pip aged age 6-years-old on her first horse Lancer
I didn't start pony club until I was 17-years-old. We did not have a float, so I would ride my pony almost 10km to our nearest pony club, do our lessons then ride the 10km home again. 
I am 32 years old, married to Brett and we have a beautiful 1 1/2-year-old little girl called Eleanor. 
As well as coaching and riding horses, I also work part-time as a Cert IV Veterinary Nurse, which I have been doing for the past 15 years.
I pride myself on my determination, work ethic and for always putting my horses' welfare first.
I have been fortunate enough to have previously been on the Tasmanian Eventing Squad and also the National Eventing Talent Search Squad for two years with my OTT thoroughbred Beaugeste (Beau), who I got as a very green 4yo and successfully competed through the eventing and show jumping grades.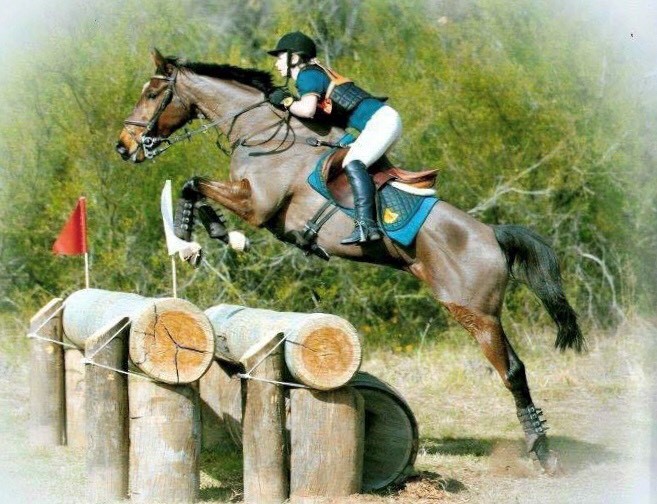 Pip and her OTTB Beaugeste (Beau), who together were on the National Eventing Talent Search Squad
I have been lucky enough to have had some great success on my own horses and also riding other peoples horses.
My most recent result was winning the EvA65 class at the Tasmanian Eventing Championships in April this year on a lovely little mare named Pandora's Hope that I have had the pleasure of riding for her owner over the past few months.
Second Chance Park is my own coaching and horse education business which I started because I feel every person and horse deserves a second chance.
I take horses for schooling and competition, and coach riders of all different ages and levels.
Working with young/green horses and horses with 'quirks' is something I enjoy. I love helping riders achieve their goals, no matter how big or small they may seem.
I want to be a coach that encourages, motivates and gives people the tools to have the confidence in their and their horses' abilities.
I've had amazing coaching and support given to me in my horse riding journey from many amazing coaches here in Tasmania and the mainland, especially Kerrie Swan-Bates who has been my coach and friend since I was an 8-year-old kid. I would love to be able to pass this knowledge on to other riders.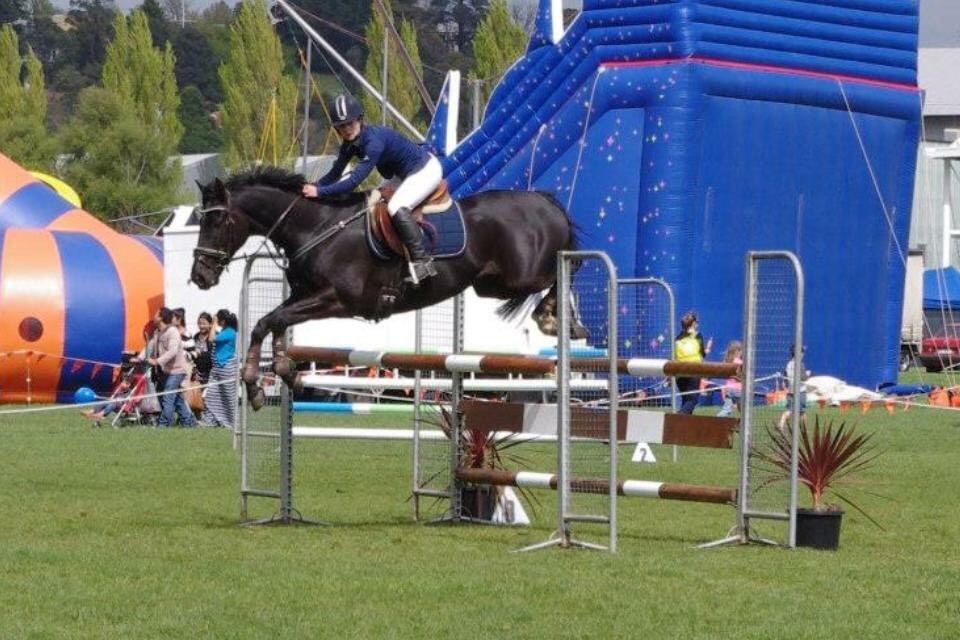 Pip show jumping her horse Prospect Sambucca (Teddy) 
I coach privately and also for Pony Club. I am the Chief Instructor at the Monmouth Pony Club - I am very proud to be a part of such a lovely club.
I also run some clinics for the TasRacing Off the Track program, which aims to help give people the support they need with transitioning Standardbreds and Thoroughbreds from racehorses, to a new life as pleasure or competition horses, this is something I am very passionate about.
In the future, I would like to continue to enjoy my riding and coaching and also further my education by completing my Level 2 general riding course and more."
Pip Godfrey
VIEW ALL THE PREVIOUS STORIES ...