Photos courtesy of Sandy Lucas
COACH OF THE MONTH Sandy Lucas
COACH OF THE MONTH is a regular Education series on our website. It is a way of highlighting the EA coaches and educators who work with dedication and passion all over Australia.
Sandy Lucas is an EA Level 1 General Coach, EA Level 2 Eventing Coach and she is also an EA Level 1 Eventing Course Designer, based in Windsor Downs, NSW. 
"Coming from a sailing family, I grew up down the far South Coast in Eden, which was fantastic for bush and beach riding, but a little more challenging for competing though.
At the age of six, I got my first pony 'Prince', who taught me a lot- like to get on quickly or he would swing his head around and bite me on the butt! I was extremely lucky to have very supportive parents, and at the age of 16 I had the perfect schoolmaster. He kicked off my enthusiasm for Eventing and really 'sealed the deal', I was hooked ...and still am, many decades down the track.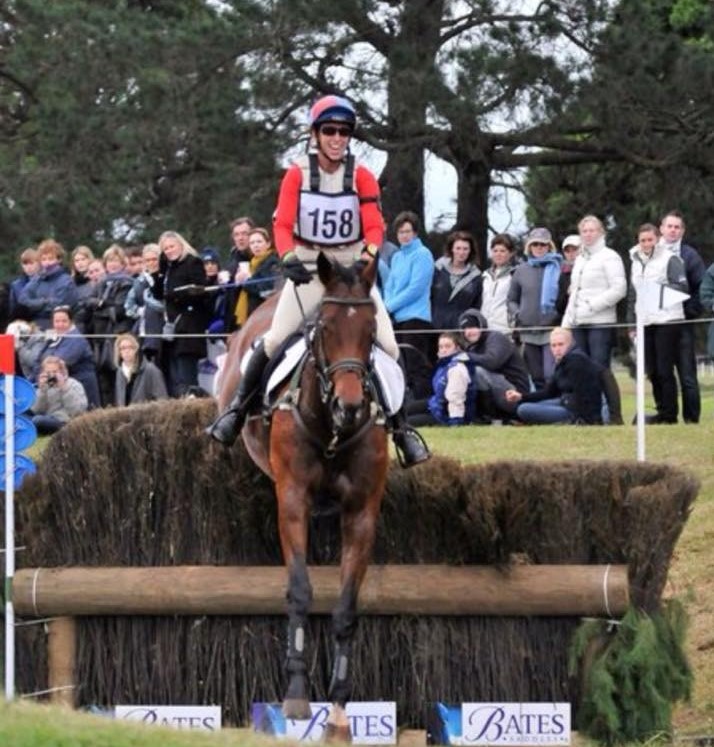 Sandy laughing as 'Arissa' jumps the big part of the 3* fence at Melbourne 
I have recently downsized my business, so now I only need to think about 11 horses, rather than 40 odd (that was a really crazy Christmas last year!). It's a good thing, because at 52 I'm finding that I forget things quite often, so now I'm hopefully putting the odds back in my favour.
I have been operating my own riding school and agistment/training stables for many years now, after doing a solid 10-year stint at Centennial Park. I really learnt a lot about coaching and people in general while I was there. I remember this corporate man I used to coach, he was I think about 30 years old. He was so naturally talented, even though he had never sat on a horse before. It took me a while to understand that for him, horse riding was all about stress relief and being in a fun place. I wanted him to jump higher, go quicker, and utilise his talents.
I strongly believe that that is a very important skill for a coach to have; to understand 'the why' behind the rider, because it isn't always obvious.
I think that I always knew that I was going to be a 'teacher', either in the school education system or preferably in the horse industry. I completed an Associate Diploma in Horse Management straight out of school. I didn't really know much about the industry and from there spent a few years in the racing.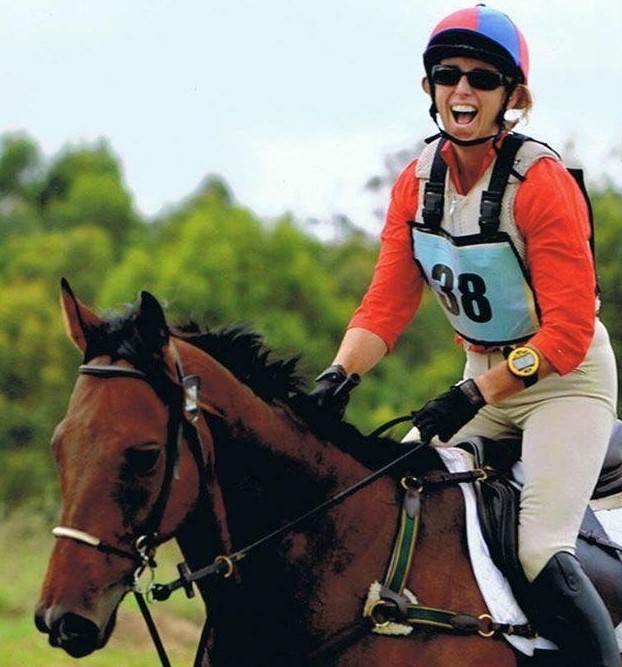 Sandy loving eventing
I went on to do a 3 1/2 year riding and coaching experience in Japan, after which I found myself in the middle of Sydney. I thought I would experience the rat-race for six months or so, and then would know that it was definitely 'not' my scene...
It was during that time at Centennial Park that I completed my EA Level 1 General Coaching, and about 10 years ago, I finally got around to doing my EA Level 2 Eventing Coaching.
I coach all ages, and all levels, from beginners through to elite. A desire to learn is all that is required! It is such a gratifying moment when your rider 'gets it' or has a 'lightbulb moment'. Actually, there are so many wonderful moments; especially the harmony and understanding between horse and rider, I guess that sums it up. With horses, you never stop learning, and with coaching, I learn a lot every day.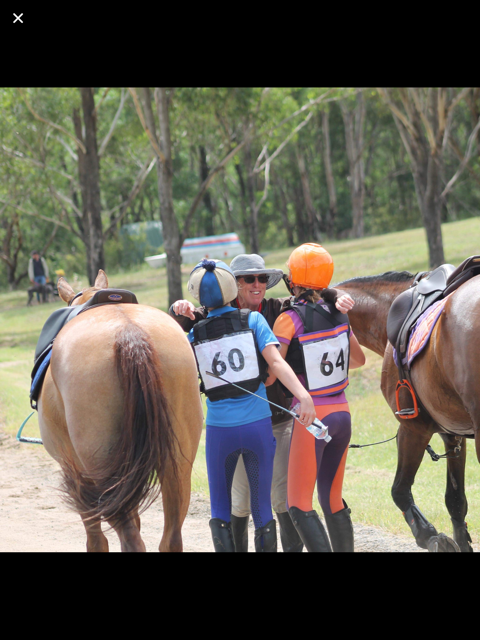 Celebrating clear rounds
The last few years I have been cross country course designing at SIEC for the One Day Event competitions. This month I will also be designing for the Sydney International 3DE (60cm-105cm). I have been thoroughly enjoying this role, it certainly can be challenging, but it's also very rewarding, (well when it goes right, that is). To produce a track that asks the correct questions, keeps our horse and rider education improving, while keeping it interesting and of course safe, is always the objective. Still more learning for me!
I still love to ride and produce horses, although during the last year or so it has kept me a bit quiet on the competition scene, due to lack of hours in the day; it just takes me longer to do things these days.
I have a fantastic group of Eventers that I coach regularly (aged 11-66!!!) and I think that I compete, just a little, through them nowadays. It's still pretty exciting, I'm loving every ride!"
Sandy Lucas
VIEW ALL THE PREVIOUS STORIES ...