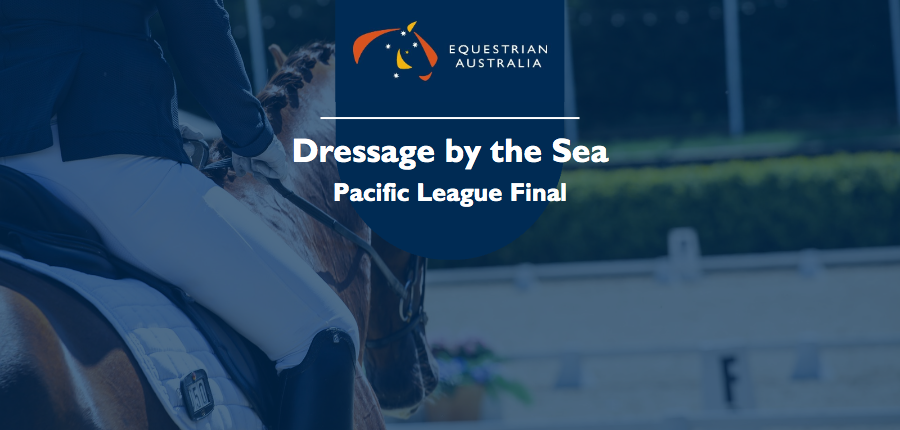 Dressage by the Sea - Pacific League Final
The Pacific League final was held on 24 February at Willinga Park fielding 3 combinations, with the highest placed combination from the FEI Dressage World Cup Pacific League Final receiving an invitation to represent the region at the FEI Dressage World Cup Final in Omaha, USA. 
Charlotte Phillips on CP Dresden (74.275%) won the Pacific League Final. Kerry Mack on Mayfield Limelight (68.140%) placed second. Neither combination are able to travel to the US due to Equine Influenza (EI) Vaccination requirements.
EA thanks Willinga Park and their Organising Committee for hosting this event and enabling a Dressage pathway to develop and strengthen upcoming combinations in Australia.
Refer to https://www.equestrian.org.au/selection-policies for FEI World Cup rules and FEI World Cup Schedule.