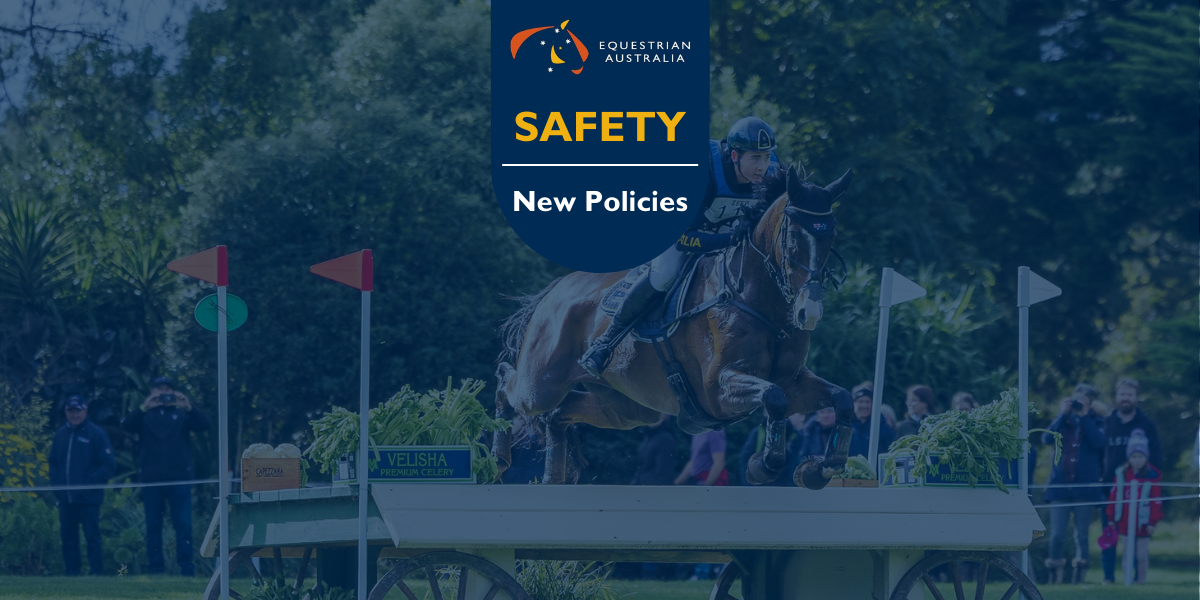 EA National Health & Safety Policy & Horse Welfare Policy
Equestrian Australia is pleased to be leading the space on health and safety and horse welfare with the introduction of the EA National Health, Safety, Welfare Policy and the EA National Horse Health, Safety Welfare Policy.
These newly launched policies were approved by the Board on 13 September and will come into effect on 1 November 2022.
These policies are critical to leadership and how we roll out procedures across Equestrian Australia. The flow-on effects include how we manage events safely, risk mitigation and taking care of our EA members (including non-members) and their horses implementing best-practice standards.
These overarching policies place humans and horses as equals and demonstrates our commitment to education, health, safety and welfare management and procedures that are implemented to support EAs commitment.
You can access a copy of the policies here:
Horse Health Safety Welfare Policy