Photos supplied by Amy McGregor
EA Para Classifier Course
The Para Classifier Course was a joint initiative conducted by Equestrian Australia and the High-Performance programme for new officials wanting to achieve EA Para Classifier accreditation
EA and FEI Head classifier Sharyn Gregory guided the participants through the course. Due to C-19 the course has consisted of multiple online sessions culminating in the 2 days In person Modules held at the Sydney International Equestrian Centre on the 9 and 10 July.
All 11 participants needed to be from a medical background either Physiotherapist or Doctors, and it was great to see so many individuals wanting to be involved.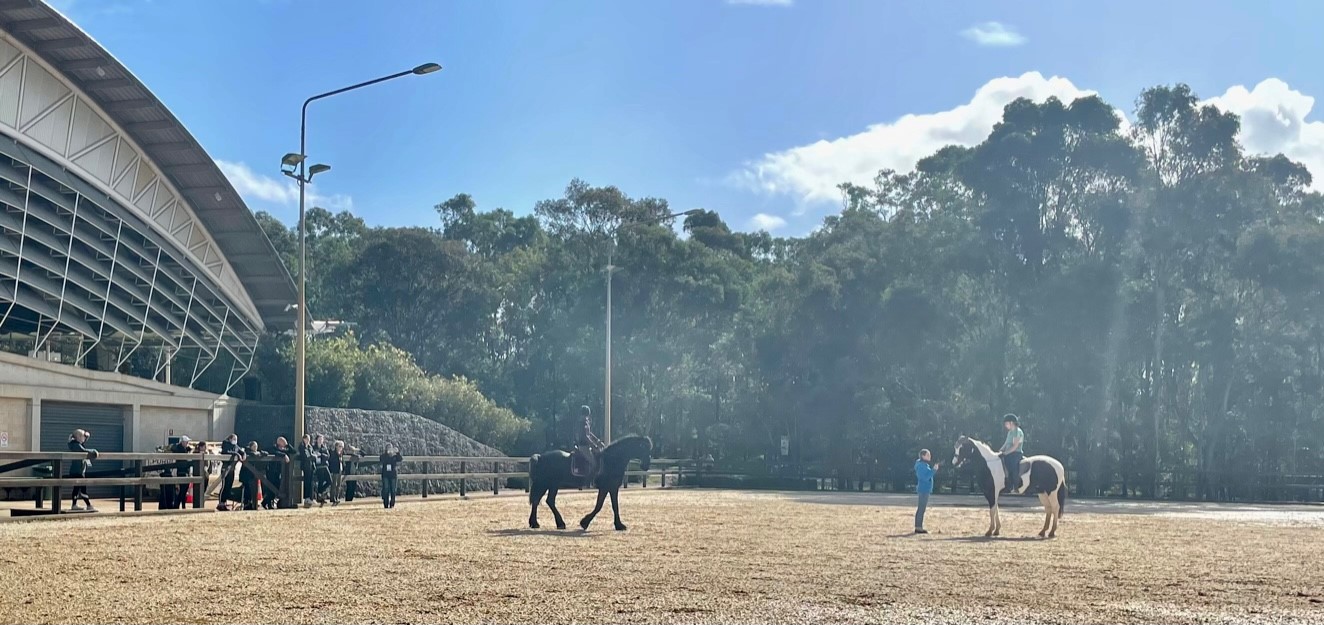 High Performance Para Equestrian Manager Stefanie Maraun organised the classification day and took time to talk to the course participants also. Thanks goes to 3 NSW riders who braved the weather conditions and went through the classifying process on Sunday.
The participants now need to fulfill some practical criteria in the coming months and then we will see our Para Classifier ranks grow.  Congratulations to all! 
We are very lucky to have Sharyn in Australia and for her to take the time to share her expertise, knowledge, and passion for her role to new classifiers, we are very grateful and say a Massive Thank You!!!