Amy McGregor
FEI Courses Are Back Underway
It was with great delight that we managed to run the first FEI course in Australia since the COVID-19 pandemic hit.
The course was an FEI Level 1 Eventing course for National Judges, Technical Delegates and Course Designers wanting to make the step up to FEI Level, and was facilitated by Amy McGregor, in conjunction with Sydney Three Day Event (7 – 9 May 2021).
Thankfully, due to dispensation from the FEI, we could run it using Australian course directors.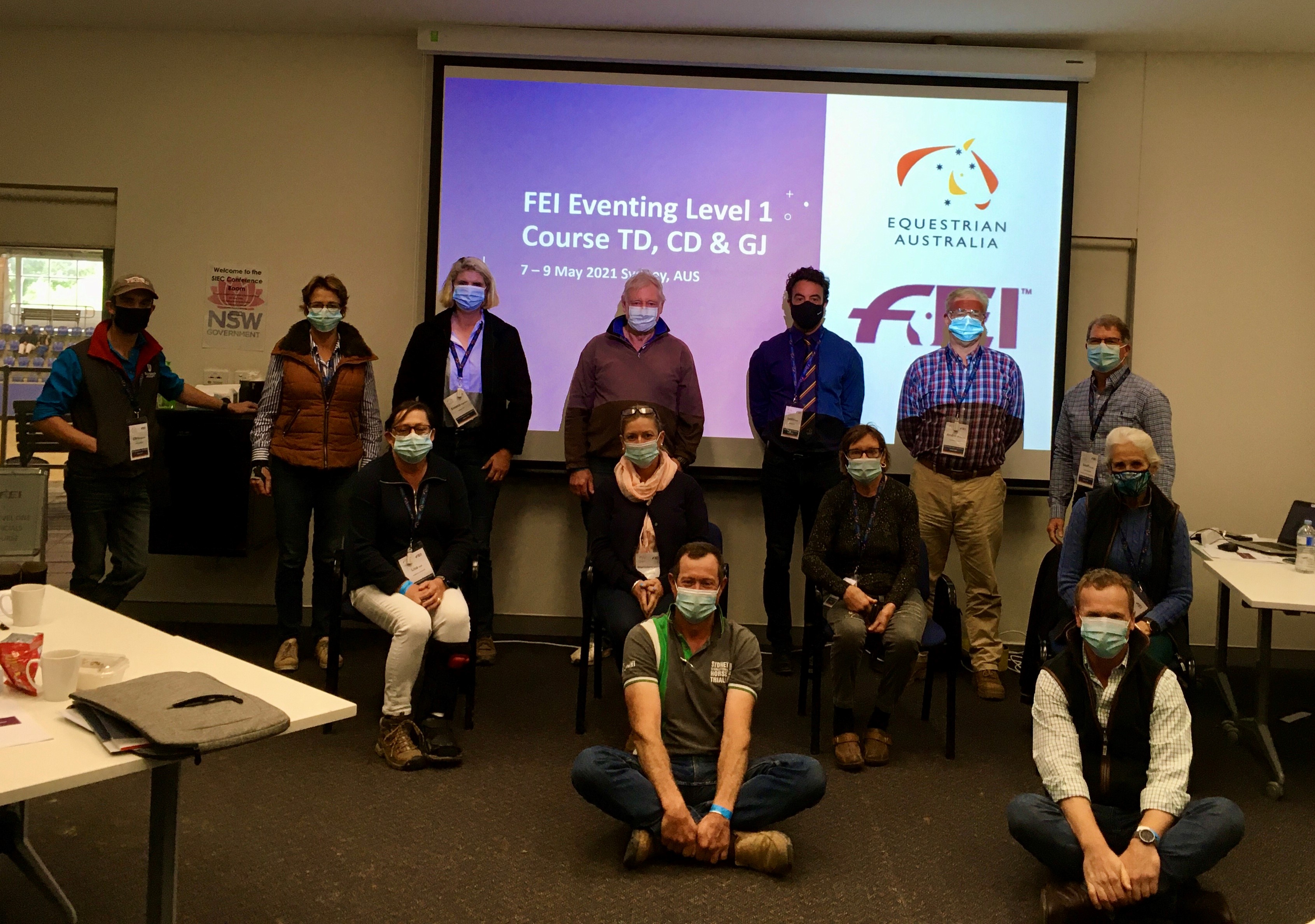 Classroom learning
Attendees from Victoria, Queensland and Western Australia braved the pressures of border closures and joined the local NSW officials.
The overall course director was Geoff Sinclair, who was also the Technical Delegate Specialist. Geoff was ably assisted by Ewan Kellett, the Course Designer Specialist and PollyAnn Huntington, the Judge Specialist. Their expertise and knowledge were eagerly absorbed over the three days.
Insights were also gleaned from guest speakers, including riders Megan Jones, Bundy Philpott and Jock Pagett from an athlete's perspective.
From an Official perspective, we were lucky to have Grant Johnson, Course Designer; Technical Delegates Matt Bates, Hunter Doughty and Katja Sykes; and also Helen Christie from a Ground Jury perspective.  
Discussing MIM clips (left) Simon Smith and (right) Justin Bayly - Credit An Eventful Life 
On Sunday John Vallance imparted valuable knowledge regarding the designing of the final Jumping phase and took the time to walk the show jumping course before the competition started for the day.
Thanks to the Sydney Three Day Event Committee and Officials for accommodating the course, and SIEC for the fantastic facilities.