FEI General and Endurance Veterinarians Course in Sydney
An FEI Veterinary Course hosted by Equestrian Australia was held in Sydney on the 11th – 13th March. Located at Darling Harbour in the heart of Sydney CBD, it was a great chance to regather again after the last few years of online courses.
Organised by Amy McGregor with great assistance from Dr Kirsten Neil FEI National Head Veterinarian for Australia, the purpose of the course was to provide instruction to new FEI veterinarians as well as maintaining the accreditation of current official FEI veterinarians in general and endurance disciplines.
The course was very kindly sponsored by Boehringer Ingelheim, Ceva Equine, Interpath, Medical Plus and Randlab and it was great to have representatives from Boehringer Ingelheim, Medical Plus and Randlab attend over the three days and the Saturday Dinner hosetd by Interpath.
Attended by 21 equine veterinarians from all over Australia as well as NZL, USA, RSA and THA, the courses were held over three days and was a mix of extremely valuable discussion sessions, case-based scenarios, interactive videos, and traditional lectures. Topics covered over the three days included an introduction to the Veterinary education and accreditation process, examination on arrival and passport control, horse inspections, online veterinary reports, biosecurity and disease risk, preparation for emergency treatment at events and a comprehensive summary of the tasks and duties of a veterinary delegate at an international event.
The General Veterinarian course was presented by Dr Antony Parsons (NZL), whose FEI veterinary experience includes team vet for NZL and FEI National Head Veterinarian for New Zealand.

The Endurance Veterinarian course was presented by Dr Anne Barnes from Murdoch University who has had extensive endurance experience both here and overseas as a FEI endurance veterinarian and endurance veterinary treatment official, and Australian endurance team veterinarian. Anne is also on the Australian endurance team selection panel and previous chair of the EA Endurance committee.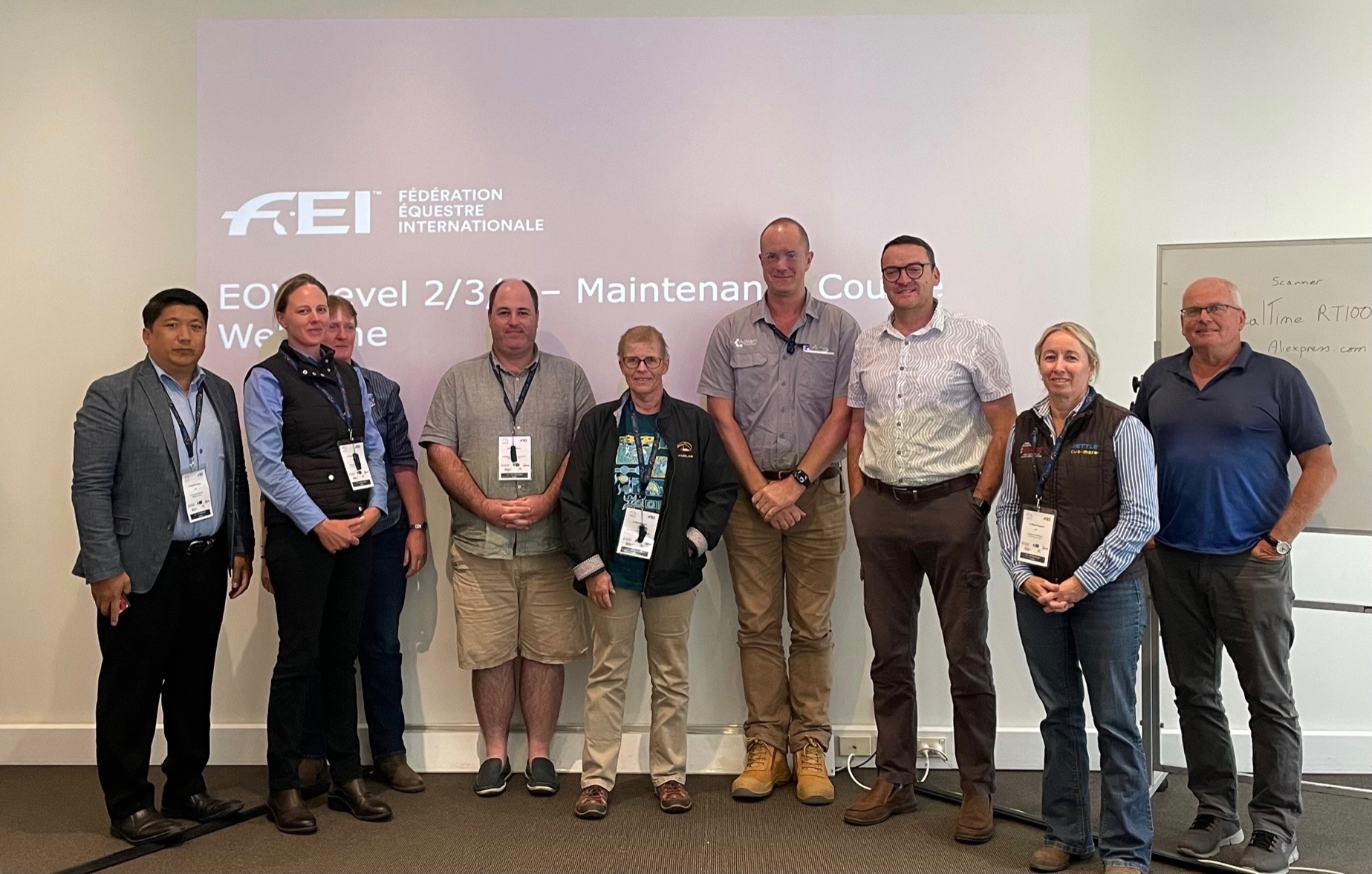 Well organised and very informative with access to the sights and sounds of Sydney's waterfront, the 2023 FEI veterinary course was very well received by all who attended.