Photos supplied by Amy McGregor
FEI Level 1 Jumping Course a Great Success
Pictured, back row left to right: Manuel Sant (AUS), Tim Dansey (AUS), Geoff Goldrick (AUS), Jose Santos (POR), Rebecca Henry (AUS), Christine Bradfield (AUS), Edward McNair (AUS), Brendon Gardiner (AUS), Aran Ghafouri (AUS), Bruce Milne (AUS), Arsalan Ansari (AUS), Ian Chalmers (AUS), Course Director Werner Deeg (GER), Assistant Course Director John Vallance (AUS), Gregory Vella (AUS). Front row left to right: Emma Barker (NZL), Terri Landon (AUS), Gina Moss (NZL)
An FE1 Level 1 Jumping Course, held  4th–9th April 2019, was a great success.
A large group of 16 attendees were present, coming from Australia, New Zealand and even as far as Portugal.
Course Director Werner Deeg, from Germany and Assistant Course Director John Vallance were both fantastic to work with and all the attendees had an invaluable experience.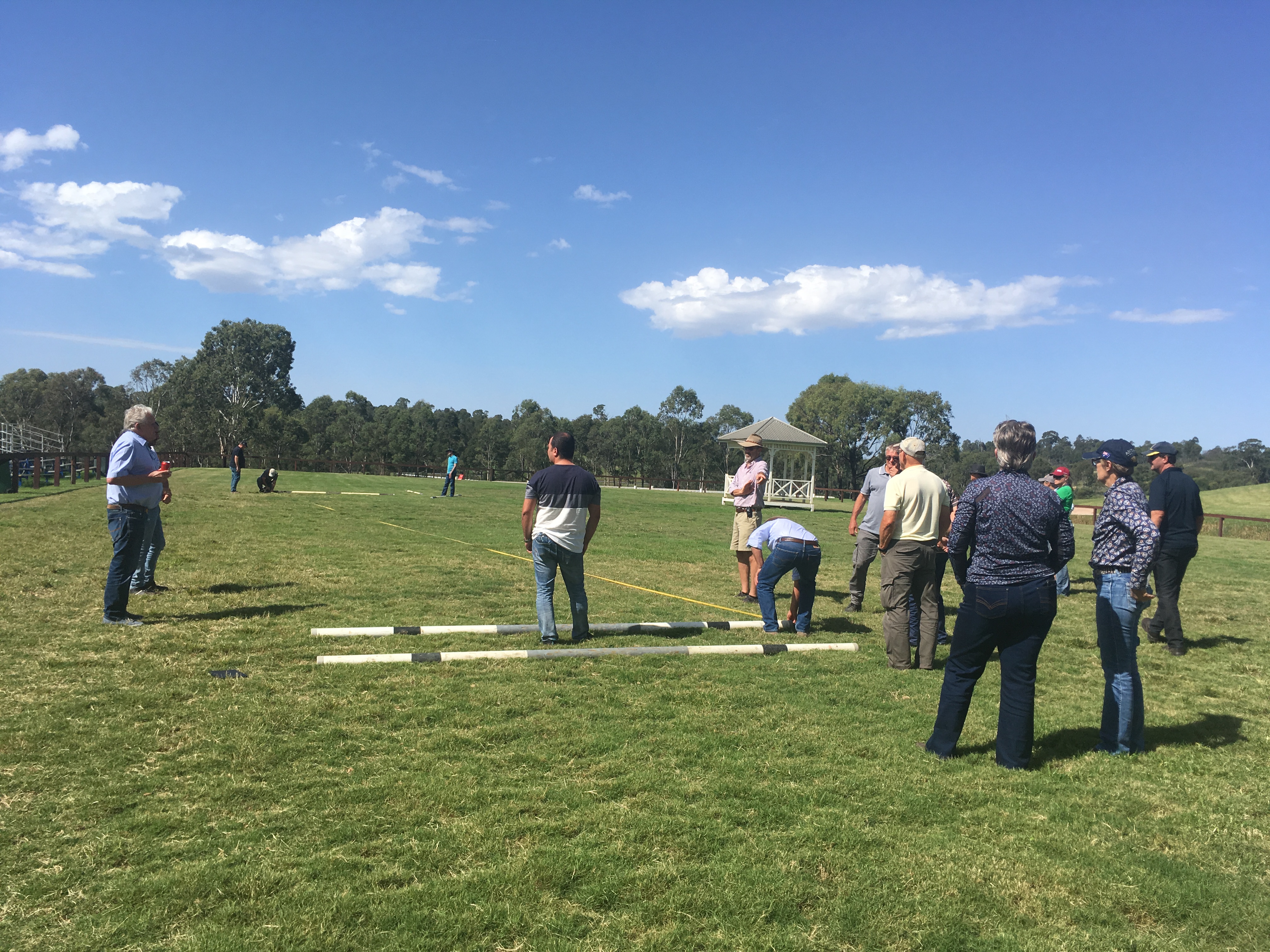 Those who participated came away feeling like they had really learnt some valuable skills and built on their current knowledge. 
"This has been an excellent learning experience and I feel I will be a better course designer with this knowledge," shared one of the attendees.
"Werner gave us the benefit of his experience which is invaluable," said another.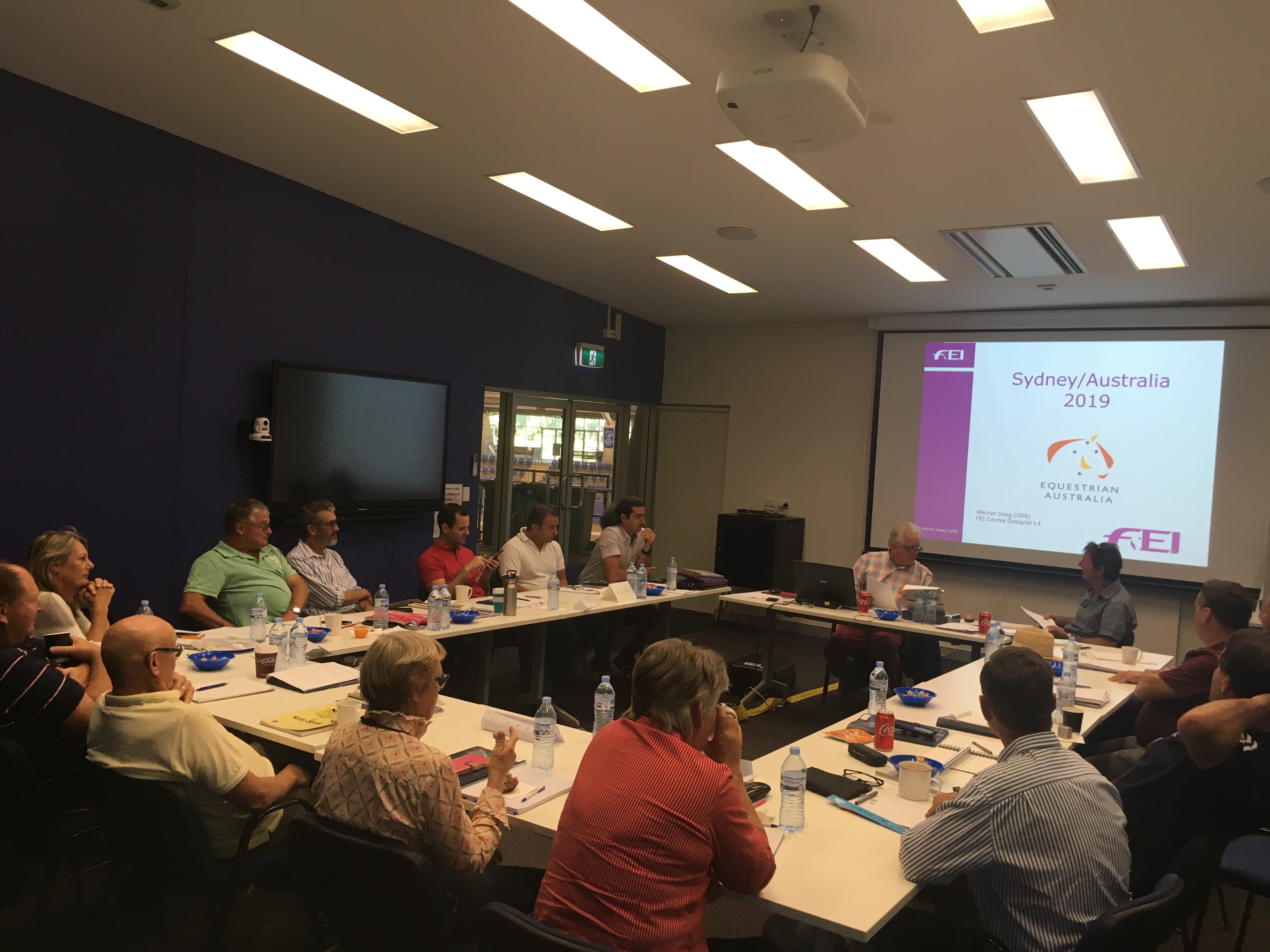 The six-day course was held at the Sydney International Equestrian Centre. All 16 attendees passed and the FEI has advised that the FEI database will be updated in the near future. 
John Vallance (AUS), Assistant Course Director said, "The seminar was a fantastic success." 
Werner Deeg (GER), Course Director, was also very pleased with the seminar and how well it was run, "just finished a great Level 1 Seminar in Sydney. It was very successful, with absolutely fantastic organisation by [EA Officials & Coaches Pathways Administrator] Amy McGregor".