Historic victory for Australia's Showjumping Matriarch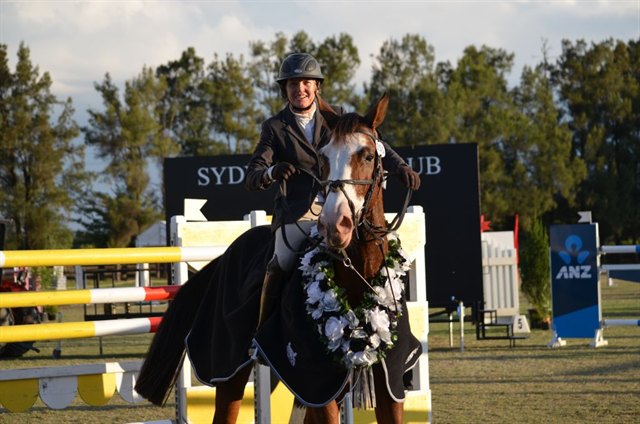 Vicki Roycroft and Cache
It's only appropriate that Vicki Roycroft, a name synonymous with Australian Showjumping, made history by winning Australia's first ever international three star class at the annual Showcase of Showjumping in Sydney at the weekend.
The triple Olympian and her 10 year old stallion Cache, overcame stiff competition to win Australia's inaugural 3* event which attracted the nation's top Showjumping combinations to the Sydney Polo Club to battle it out for the Gold Grand Prix which offered riders a chance to compete for $130,000 in prize money.
The most decorated rider among the field, Roycroft put her experience on display by producing two clear rounds which could only be matched by one other rider, the 2011 Australian Showjumping champion and winner of Saturday's qualifier Paul Athanasoff (Wirragulla Nickalus).
Time was the deciding factor in the end and Roycroft's 64.98 in the second and final round was significantly faster than Athansoff's time of 67.94.  
With this win, one of Australia's most prolific Olympic showjumpers has also proven that age is no barrier in the sport of equestrian.
"In a few weeks I'm due for my senior's card, but fortunately it's all about the horse and this is one of the nicest that I've had in a long time, I hope he can keep it up."
"He was wonderful today, he only did his first World Cup last week so it's a big step-up for him, but he could be a really good horse, so I'm very happy," Roycroft said.
Australia's top jumping combinations won't have to wait long to contest another 3* track on home soil, with the second Australian event of this level confirmd to take place at the Sydney International Horse Trials from 26-28 April at the venue of the Sydney Olympic Games.