INSIGHT - Houghton Hall Horse Trials
The 2015 Houghton International Horse Trials took place in the grounds of Houghton Hall, Norfolk, England from 28-31 May. After gaining International status in 2007 the event now welcomes over 700 horses each year, including more than 350 International competitors. It hosts the only British leg of the FEI Nations Cup™ Eventing Series 2015.
FEI 1* Technical Delegate Michelle Debenham has recently returned from the UK where she officiated at Houghton International Horse Trials. Here she tells her story...
"I am often surprised by people's reaction to the job of Technical Delegate. Many people ask what it was that made me want to do this job and often they comment on the responsibility and amount of time we spend working at an event. There are, late nights, early mornings and sometimes an unhappy rider or parent, the parents can be really scary ! However, for the most part, people in the sport of eventing, are kind, generous, helpful people. I get a real kick out of seeing the exhilaration on a riders face as they come through the finish clear or their smile as their horse jumps into water really well, followed by that enthusiastic pat and 'good boy' ! Even the unfortunate fall is usually handled with understanding and the comment as they walk home 'It was my fault I just didn't...
My technical delegate career began in 2011 and was really just a matter of going along to refresh my memory on the eventing rules. Over the duration of the course, I met lots of great people some of whom have become good friends who I look forward to catching up with at events. However, during the course all of them expressed concern at the shortage of Technical Delegates within the system and coming through.
Initially, I thought the job sounded way too complicated for me and in the beginning it was but with a great deal of support and encouragement from a myriad of different officials in varying roles and my family, I began to learn. It was a steep learning curve at first and I made my fair share of mistakes and still do but it has been a wonderful experience.
In November 2013, I attended Adelaide International Horse Trials to attempt the FEI promotion from a level 3 National to a 1-2* FEI TD.
To my surprise after 3 days of worry and suspense, I was upgraded.
Over the next few years I worked at events when I could, whilst supporting my daughter in achieving her goals and in late 2014, I applied for the global education program.
Each year the FEI select officials from all over the world in different disciplines to participate in the Global Education Program (the GEP). The program is designed for officials to gain the necessary International experience they need to become confident FEI officials. Early in 2015, I received the exciting, yet terrifying news that I had been accepted to the program. It was with some trepidation and requiring serious encouragement from my friends and family, with absolutely no chance of backing out (for fear of death) that I packed my bags for England.
On arrival at Heathrow, I was met by Desmond Hughes (3/4* Australian TD) a very experienced and friendly Aussie face indeed and from there we traveled the 3 hour trip to Houghton International Horse Trials. We arrived at Houghton Hall on Sunday evening and I was immediately completely in awe of the venue. The entire grounds were amazing and presented like a very well-manicured garden except for the occasional mole mound, something I had to see to believe.
At Houghton Hall, the primary income source is the breeding of various highly sought after species of Deer. The deer are sent all over the world and are hailed as some of the best breeding stock available in Europe today. The owner of the property Lord Cholmondeley (pronounced Chumley) lives in the hall with his family when he is not in London on official duties.
Each year, during the event, Lord Cholmondeley hosts a drinks party, on the lawn in front of the hall. It was fantastic opportunity to meet people and relax in this picturesque environment whilst the sun is setting. The trot up was also held in front of the hall and ran like a well-oiled machine and whilst the dressage went smoothly the test ride was nearly a disaster when the horse decided he did not want to enter the arena.
During our stay at Houghton head girl Sam Hill organised a very special visit to Sandringham, yes, the Queen's stables ! This was one of the highlights of the trip and unfortunately for obvious reasons, the photos cannot be shared but the tour was amazing thanks to Sam and her wonderful husband Matt.
The cross country course at Houghton Hall was built by the very talented Alec Lochore and was a pleasure to walk. There were challenging lines for all levels and it was a beautiful flowing course with a definite beginning, middle and end. The ground had a huge amount of time and money spent on it, particularly the tracks, which had been verti-drained to reduce compaction and allow water to drain beneath the ground and away.
Traveling to this event was an unforgettable experience and one which I would never have had the opportunity to enjoy, had I not gone down the road of becoming a Technical Delegate. The opportunities to travel whilst doing this job are endless and working with people in this environment builds life long friendships and great connections for future travel opportunities. The new exchange program that Equestrian Victoria is now running in conjunction with New Zealand, is a fantastic opportunity to experience and work with some of the best and most experienced course builders and officials. If you are interested in becoming a Technical Delegate and or an official in any capacity, please don't hesitate to contact Judy Crough or Janet Houghton at Equestrian Victoria.
Michelle Debenham, FEI 1* Technical Delegate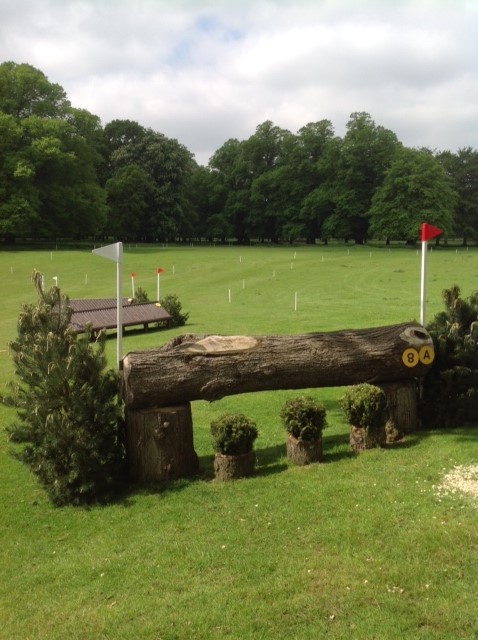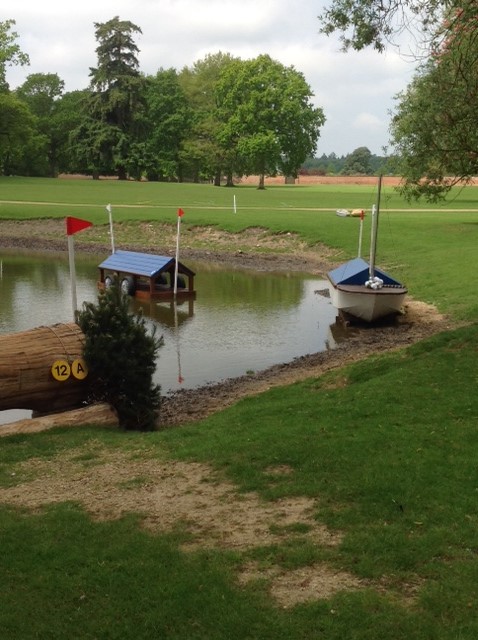 1* combinations at Houghton Hall
To Read all the other INSIGHT stories Click HERE
Are you also an Equestrian Australia official who has recently officiated overseas? Are you interested in sharing your experiences with the greater equestrian community in our regular series? Click HERE to submit your story.