Jumping into action at Sydney Royal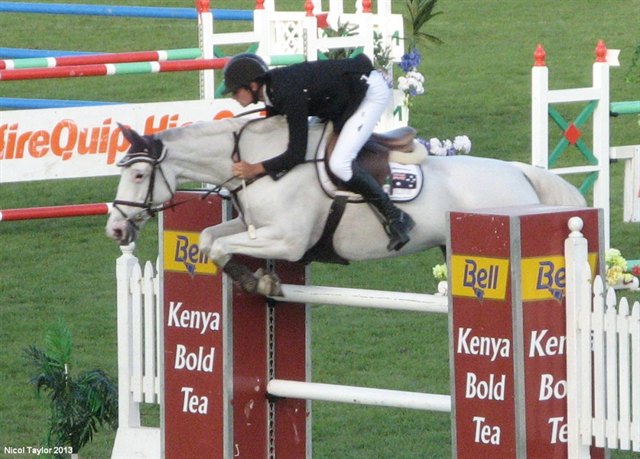 Tom McDermott & Romantic Dream
The opening round of the 2013 Australian league of the FEI World Cup Jumping series will begin today with the Sydney Royal CSI1*-W. This event also signifies the start of the eight round qualification series for the 'Be the Influence' Equestrian Grand Final - Jumping.
The recent form shown by Australian horse and rider combinations in New Zealand indicates this year's series opener will be closely contested.
Among those Australian combinations which have returned from New Zealand and are lining up to contest today's class is Sharon Slater and CP Ulixes who were part of the four member team to win the two test series against the Kiwis.
Another member of that team, Tom McDermott, is also the defending champion of the Sydney Royal World Cup class and will start two horses - Romantic Dream and Rolex.  
McDermott took a great deal of confidence from the New Zealand tour and is looking forward to competing in the first of the World Cup season's qualifiers.
"The New Zealand tour was a really great experience for me. Pinky (Romantic Dream) jumped better than ever and handled the big tracks really well. It was also great for me and my riding to be able to ride big tracks day in day out."
"I'm feeling really good about today, my horses are jumping well and they'll help me out if I need it, they've done a few of these now so hopefully we can produce some good results. For me, I just treat is as another class."   
Meanwhile, having achieved a personal best Freestyle score at the weekend's Dressage and Jumping with the Stars CDI-W, David Shoobridge and OO Seven have taken a commanding lead in the four round qualification series for this year's Be the Influence Equestrian Grand Final for dressage.
The combination's score of 73.575% eclipses their previous personal best which saw them top the 2012 qualifying series. 
Other combinations which impressed on the night included Caroline Wagner and Tango V who also achieved a personal best with a score of 69.375%.
The other combination to earn a spot on the leader board following the first qualification series are third placed combination Kerry Mack and Mayfield Pzazz which scored 67.150% and Meaghan Willis and Roxbury Armistice which scored 64.900%.  
Dressage combinations will have a second chance to qualify for this year's Be the Influence Equestrian Grand Final – Dressage at the Sydney CDI3* in May.
The Be the Influence Equestrian Grand Final returns to New South Wales in 2013 when EQUITANA Sydney is staged at Sydney Showground from 7-10 November.