Meet the NT Interschool Captain
He and his horse will travel more than 3,200km by road to compete at this prestigious event being held in Toowoomba.
Finn says the NT is a "force not to be taken lightly" and he dreams one day of representing Australia at the Olympics or World Equestrian Games.
How exciting is it to be named as a team captain?
It is a real honour to be recognised as Team captain. Although we are a tiny state (Territory) that does suffer the tyranny of distance, the few competitors we have to represent the NT are a strong force.
Have you ever captained a national interschool team before and what is your past competition experience and success with National Interschools?
No I have never been any sort of Captain at this level of the sport.  I am a showjumper.
I first went to a national competition four years ago (when I was still a primary member). My family loaded up two young kids (My brother 11yrs and I was 12yrs), two horses for our first ever long distance travel to Perth. It was 4000km one way! The longest trip I had been on before was Katherine about 280km South of Darwin.
At this competition, I managed to achieve 80cm Primary Champion and got 3rd in the 90cm. My Brother and I (as the only primary team) managed to attain Reserve Champion Team. It was so amazing.
Since then I have competed at Werribee Interschools and at SIEC. I moved into Secondary school but have managed to gain some class ribbons and a 5th Overall in 1m last year.
Tell us about your team and its members and some of their strengths?
We are a very small team. Three of the members have competed at this level before. Liv Ruzsicka is an amazing dressage rider and also does some combined training. Mac my brother is a gun show jumper as well. The other three members are new to the level but will be solid performers.  We will not be able to win team events but we are hoping to be able to still show the NT is a force not to be taken lightly. Our greatest strength is actually sportsmanship. Previous years the NT team has been able to support all our riders between ourselves and I believe we are the smallest but our cheer squad is the loudest. Also, we all really enjoy mixing with the other states.
Explain a bit about the preparation for this event?
Preparation for this event is massive when you consider we have to add a transit of approx. 4000km one way to the event. Our family fundraise and save where we can to make it all possible. To add to this we are constantly competing to gain valuable experience and hopefully gain the necessary qualifications so we can attend the event.
We have done the trips before but it usually takes us four days in transit with the horses. We then need to rest the horses for at least four days before serious work. Not sure if it is a disadvantage or not but we also have a massive weather change from 35 degree days to well we always find it cold (but very pleasant) down south. Our horses are not really rugged so they find it hard to start wearing so many layers.
Our biggest concern for the travel is keeping the horses fit and healthy. Without them, it is not worth it. The upside is that travelling across Australia and camping with your horses is one of the best experiences so we would never consider doing it any other way.
Interschools has become a huge event now hasn't it?
Compared to what we see in the NT it is ginormous.  It is fiercely competitive and to get any sort of ribbon is a massive achievement.
What does it mean to be involved?
To be involved to me is the opportunity to mix with heaps of other kids who have the same enjoyment in competing at high levels in the equestrian arena. I have friends all over Australia from competing at this event and they are all friends who I am confident to say that I could come and stay not just me but my horse as well.
What are your aspirations for the long term future, do you hope to one day represent Australia at the elite level?
I plan to always be involved in horses. I may have a curb my addiction for a while at the end of year 12 until I have a steady financial position then I want to really excel and one day represent Australia at Olympics or WEG. I can always dream!!!!!!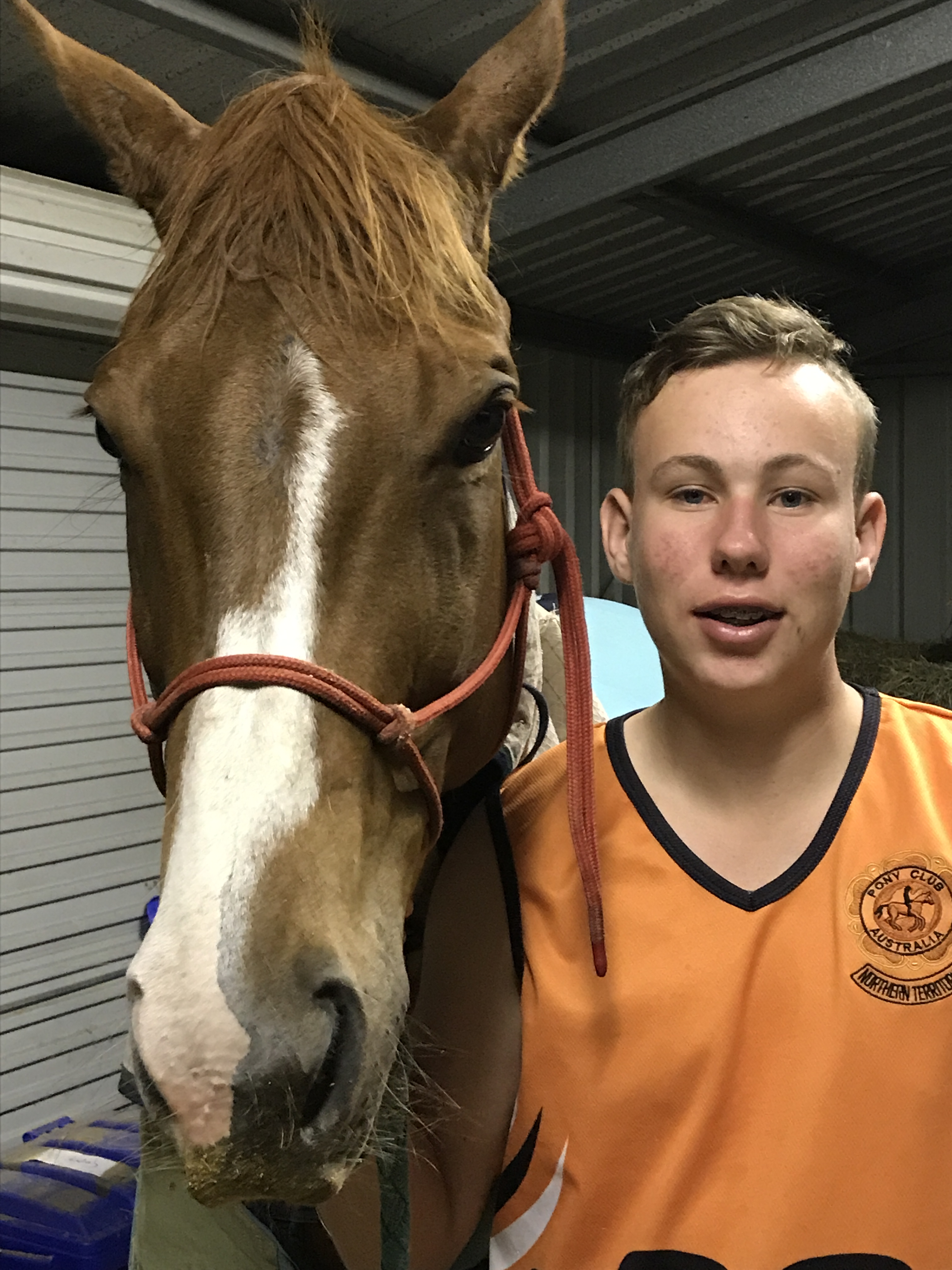 2017 Marcus Oldham Australian Interschool Championships
Dates | Tuesday 26th to Friday 29th Sept 2017

Toowoomba Showgrounds, Queensland 

Open to the Public | Everyone Welcome
Trading Hours 9am to 9pm Daily