NSW Exhibition Eventing Qualifier comes to Wallaby Hill Farm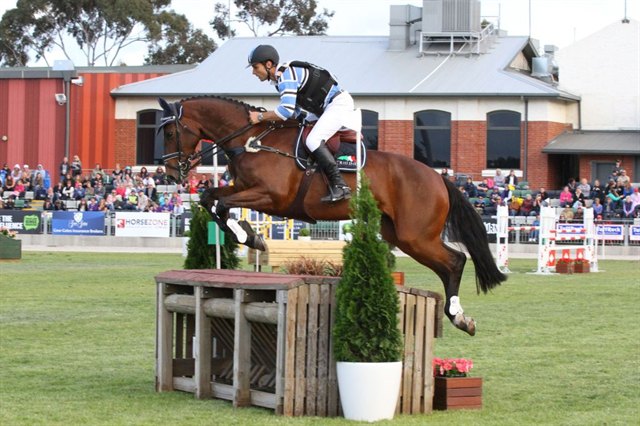 Shane Rose and Virgil winners of the Be the Influence Equestrian Grand Final in Exhibition Eventing
Photograph:Michelle Terlato (EQ Life)
The New South Wales Exhibition Eventing qualifier for this year's Be the Influence Equestrian Grand Final will be staged at the beautiful Wallaby Hill Farm in the state's southern highlands.
The NSW qualifier will be held in conjunction with Wallaby Hill Horsetrials, a popular fixture in the eventing calendar. Taking place on the weekend of the 12th and 13th October, the event will offer riders one of two chances to qualify for this year's 'Be the Influence Equestrian Grand Final' - happening at EQUITANA in Sydney from the 7th to the 10thNovember.
A Victorian qualifier will be held again at The Royal Melbourne Show which is this year taking place from 21 September – 2 October.
The third annual 'Be the Influence Equestrian Grand Final' is expected to gather Australia's top combinations for three days of thrilling action in the Olympic disciplines of eventing, dressage and jumping. The event offers spectators a chance to witness top-class competition and riders with an opportunity to bag some of the big prize money which is on offer.
The top four riders from the two exhibition eventing qualifying events will earn an automatic start at this year's decider with EA to award a limited number of wildcard entries. 
Since its inception in 2011 the event has been dominated by Olympic silver medallist Shane Rose who on his way to winning the 2011 and 2012 titles, also took out the two NSW qualifying events.
Rose is a supporter of the shortened format and sees it as a way to introduce new audiences to the sport.
"It's a really good concept, the fact that we can bring a sample of the sport to people that otherwise wouldn't see it is a great way to encourage new fans," Shane said.
"It's a really exciting, entertaining and fun format, especially if it gets close towards the end of the competition as it did today. The crowd certainly got behind it and I'm very pleased with how it ended," he added.