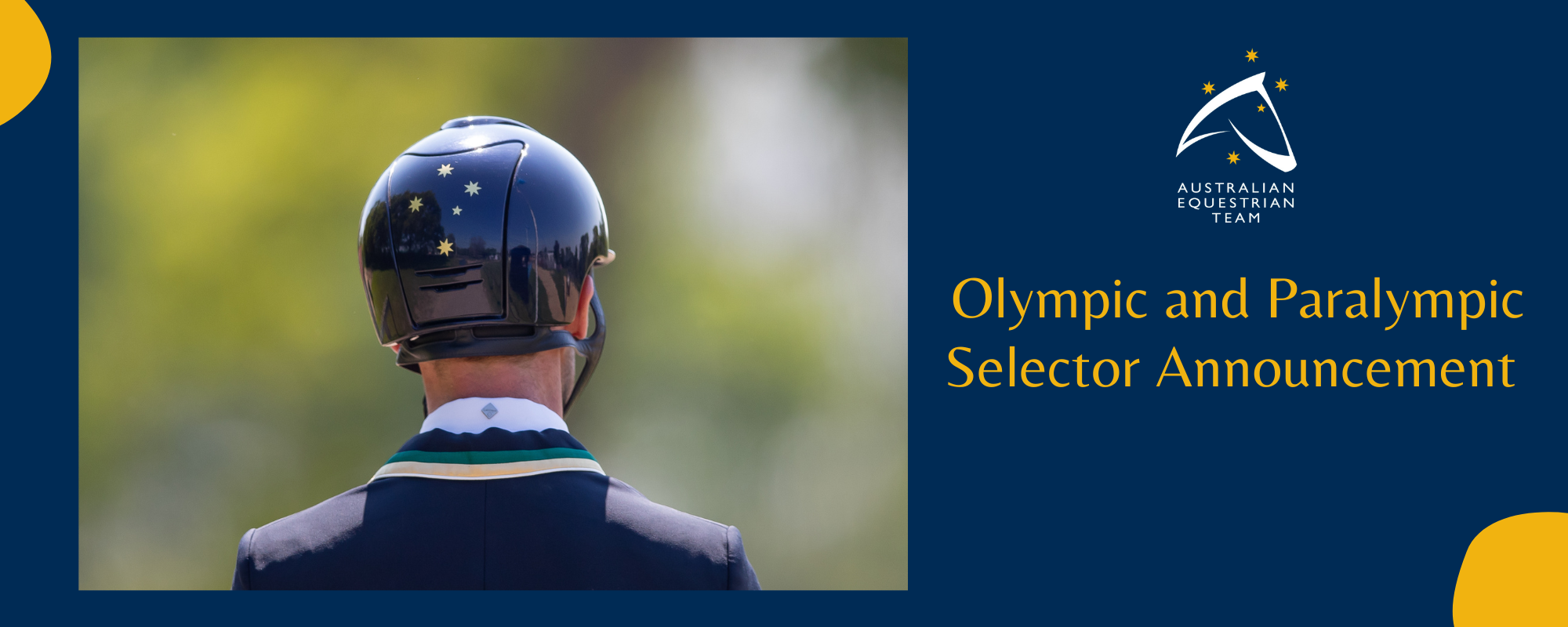 Boots and Hooves Photography
Olympic and Paralympic National Selectors Appointed for 2023
Equestrian Australia is pleased to confirm the National Selectors appointed for the Olympic and Paralympic disciplines for 2023/2024.
The National Selectors were appointed by the EA Board following a thorough consultation process, with EA's High-Performance Leadership team, the Para-Equestrian Panel, the EA National Discipline Committees for the Olympic & Paralympic Disciplines, (Dressage, Eventing, Jumping and Para-Dressage) and the HP Committee.
Following the relevant selection procedural review, these positions will take effect from May 2023 to 31st December 2024 which will include the 2024 Olympics and Paralympics to be held in Paris, France.
It was pleasing to see a lot of interest in these important positions, and the quality of applicants was very high. The EA Board and HP Committee would like to thank all those who applied for these positions and are pleased to announce the following appointments to National Selector Panels.
Dressage
Maryjane Crabtree
Dirk Dijkstra
Lone Joergensen
Eventing
Stephen Bow
Claudia Hodson
Kate Wallis (Development Selector)
Georgia Widdup
Jumping
Colleen Brook
Gavin Chester
David Dobson
Para-Dressage
Susan Chandler
Gary Lung
Veronica Steward
The Chair of each National Selection Panel shall be determined in consultation with the Panel members in order to establish an appointment by consensus.
With the appointment of the National Selection Panels now finalised, it is expected that the Qualification Criteria for the Paris 2024 Olympic and Paralympic Games for all disciplines will be reviewed, approved and announced within the coming weeks.
Mark Bradley - Chair EA Board and
Stephen Porter AO, AM - Chair HP Committee