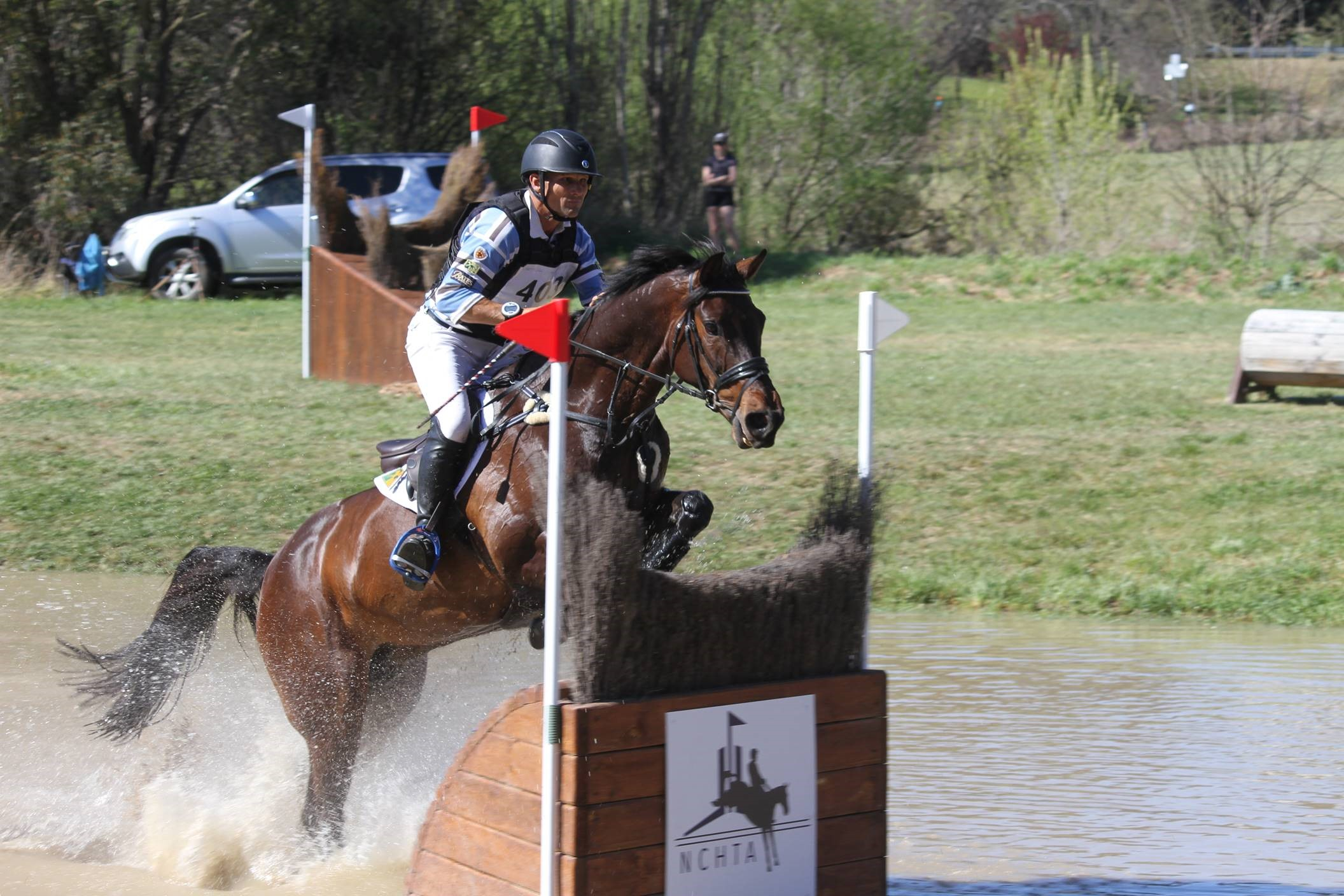 Shane Rose and Easy Turn take the Willinga Park CCI4*S at 2023 Canberra International Horse Trials
Words and Photo by Fiona Gruen @ Wallaroo Equestrian.
Olympian Shane Rose led the field with both his 4* rides Easy Turn and Be My Daisy from start to finish. He threw down the gauntlet with great scores in Dressage, was faultless in the Jumping and ate up the Cross Country challenge set By Ewan Kellet, just adding time to his final score. He was world class and was untouchable from start to finish in the Wilinga park CCI4*S.
Both the Jumping and XC phases shook up the overnight standings. The stylish team of Hazel Shannon and Wilinga Park Clifford moved up a place to 3rd with superb double clears. A fabulous ride by young gun Hannah Klep in the Jumping and then her superb trail blazing round over the newly designed 4* XC track saw the very popular Canberra local move up the standings from 7th to 4th . Bronze Boy R and Heath Ryan looked so comfy and stylish in the Dressage and Jumping but after run off the skinny on the approach to the first water complex, a very disappointed Heath called it a day. Ewan Kellet had used every ounce of equestrian park and produced a technical, ridable track, none of the  riders and horses managed to get the time in the class. It was a fabulous class with depth of talent and horse power.
The Horseland Canberra CCI3*s final standings were heavily influenced by the Jumping, with only one clear round in the class and no one went under time in the XC. The first 3 placegetters all had 2 rails Jumping,so it was down to the XC time to divide the winners. The popular class winner Andrew Barnet riding Oscar Park Deluge was the fastest ride of the day but still 3.2 time, he moved up from 4th to take the win from Will Enzinga riding Epic Extreme. Dressage leader Hazel Shannon riding Willinga Park Chelsea produced a super test for 25 penalities but couldn't hold on to the top spot and dropped to 3rd after 13.2 time were added for XC.
The Abbey Animal Health CCI2*s was won by Christine Bates abord Bloomfield Findon, they produced a cracking 24.7 penalty Dressage test and despite one rail Jumping, held onto their lead into the XC. Clear and under time XC secured their top spot from 2nd placegetter Shane Rose and Holy Moses who moved up from 4th place after Dressage with a super double clear Jumping and XC clear and under time.
The Wallaroo Equestrian CCN 2*s saw Emma Mason and Bee Crafty take top honours after going clear Jumping and adding 0.8 of time XC climbing from 5th. Deon Stokes and Winborne Confederate taking second place.
The CCN1* classes had two sections, the Completely Equine 1* Section A  saw Skye Ramsey and Canopy Grove and Damini move up a place and finish on their Dressage score after going double clear inside the time. The Riverview Farm 1* Section B saw overnight leader Deon stokes riding Winborne Courageous pipped at the post by Stuart Tinney who took out the win with Caruso going double clear and under time.
The EvA 95  had 3 sections including a junior class. The Cavalor Equicare Section A saw an extraordinary Dressage score of 17.9  produced by Marlene Battedou riding Le Grand D Amour, sadly she had an expensive rail and was beaten by the awesome Andy Daines riding JDF Furst Expression by 0.8 penalties. The Rosemount Section B saw a big shake up in the Dressage placings after Jumping and XC. Popular local Nat Blundell took the win riding Quality Kraken moving up from 7th place. The R and J Junior Section was won by Harmony Harris and Chantilly holding onto her overnight lead and finishing on her Dressage score.
There were 6 classes including 2 junior section in the EvA 80cm with 150 competitors starting. Kane Hunt Farrier Section A winner, Danielle Cleland with Wimborn Cognac pipped Hazel Shannon on Hendrix from the top spot after Hazel took a rail and had time XC. Britt Grovenor Photography Section B saw Taylor Drayton and Divine Vudoo move up from second spot to take the win after recording a double clear and no time. Bucas Australia Section C saw the very popular and stylish local Jim Walsh riding Monteverdi  finish on his Dressage score to take out the class. Brindabella Equine Section D honours went to Jade Findley riding Stoneylea Windsong. The Tamun Kuda Junior Section A saw Fairlie Pulbrook and Wilhemina move up a place to take the win finishing on her Dressage score.The Funky Brew Junior Section B had Sarah Brown and Little Skilly move up from 3rd after Dressage to take the win with a double clear and no time.
The organising committee held Dressage on both the Friday and Saturday for the Eva 80cm level and all the Jumping and XC completed by the Saturday afternoon. This was an event within an event!
Local sponsors  R and J organised a great initiative for local pony clubs and younger riders from around the region to get up close to Olympic medals and ask questions about the sport to a wonderful panel, Shane Rose, Stuart and Gemma Tinney and local Hannah Klep, who gave up their time on Saturday night.
The 370 horse and rider combinations and their support teams enjoyed blue skies, an incredibly efficiently run and friendly competition that finished early! Thanks to a phenomenal committee headed by Kate Mackenzie, the 100s of generous volunteers and local equestrian clubs, fabulous selection of caterers, an exceptionally easy and well oiled group of officials and  hugely enthusiastic sponsors it was a brilliant return to FEI level competition for NCHTA. The new XC tracks with 3 different start boxes, endless hours of work by Ben Smith and Ewan Kellet and their teams gave the Eventing community two fabulous days of Cross Country and a deserving winner of the feature class in Shane Rose.