CDI4* Achleiten
Simone Pearce & Amandori Claim Fourth Consecutive International Win
It was another victorious weekend for Simone Pearce, this time at the CDI4* Achleiten, Austria where she dominated the international Grand Prix competition with the stunning bay stallion Amandori who is owned by Gestüt Sprehe.
Simone and the 10-year-old German Sport Horse stallion finished on top of the podium in both the Grand Prix and Grand Prix Freestyle competitions, securing their third and fourth consecutive international wins.
Simone Pearce and Amandori in Austria, photo credit Simone Pearce
On Friday (28th May) the combination won the Grand Prix class, shining in the arena to score 73.478% from a competitive field.
"Still lots to improve but this young star just gets better and better, and is really showing what a reliable and consistent Grand Prix horse he is becoming with this being his third consecutive international win. Proud of him!" said Simone of their performance in Friday's Grand Prix.
On Saturday (29th May) the combination took to the arena again, this time for the Grand Prix Freestyle competition, where horse and rider perform movements they have choreographed themselves to music of their choice. Not only did the pair finish in first place they also scored an impressive 76.450%, claiming their fourth international win.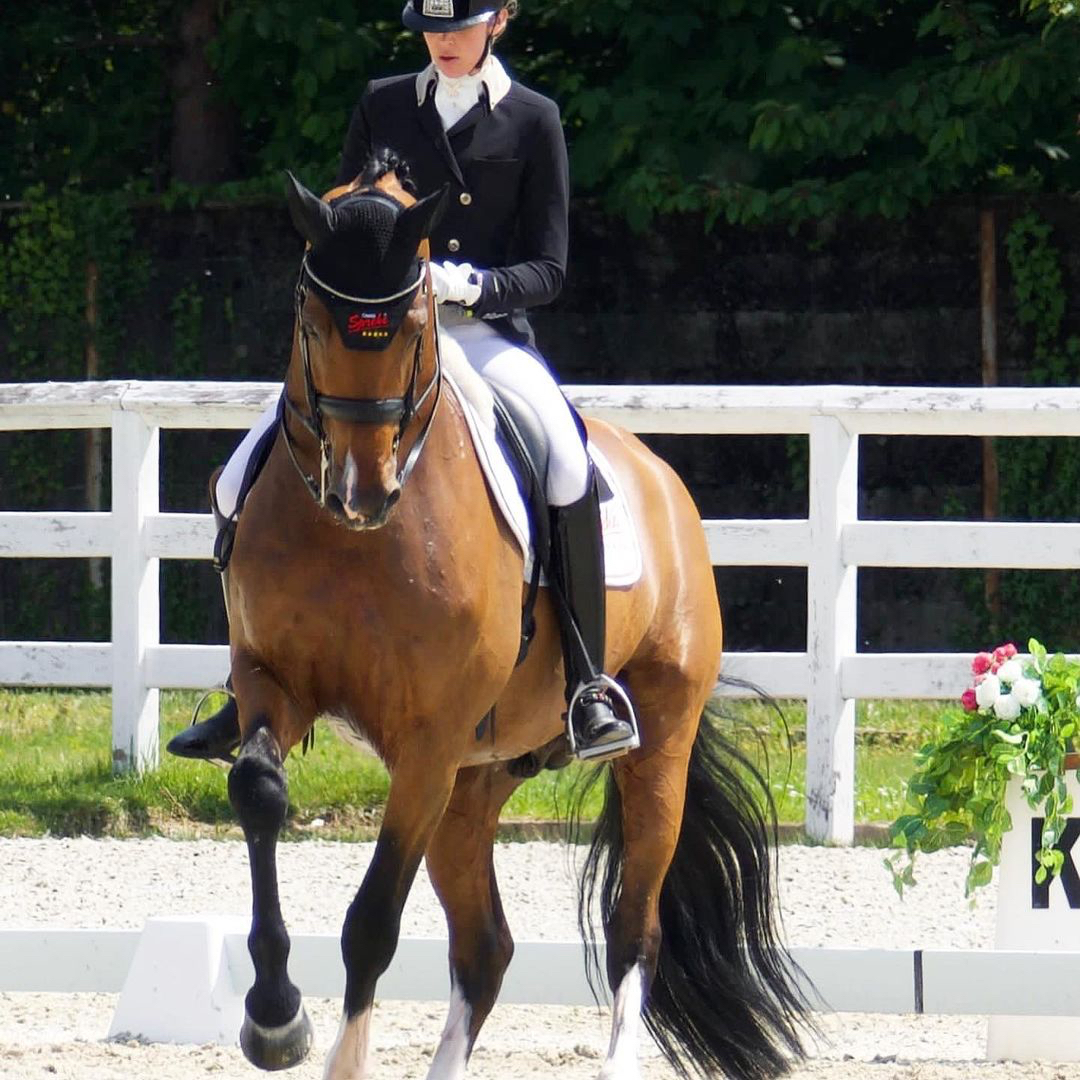 Simone Pearce and Amandori in Austria, photo credit Simone Pearce
"We were both a little tired today and I didn't ride to my fullest which caused some unfortunate and costly mistakes but I'm so incredibly proud of him. Just 10-years-old and now four consecutive international Grand Prix wins, what a little legend he is. Thank you so much to Gestüt Sprehe and Sabine Rueben for giving me these amazing opportunities" said Simone.
Congratulations to Simone, Amandori, his owners Gestüt Sprehe and all their connections.