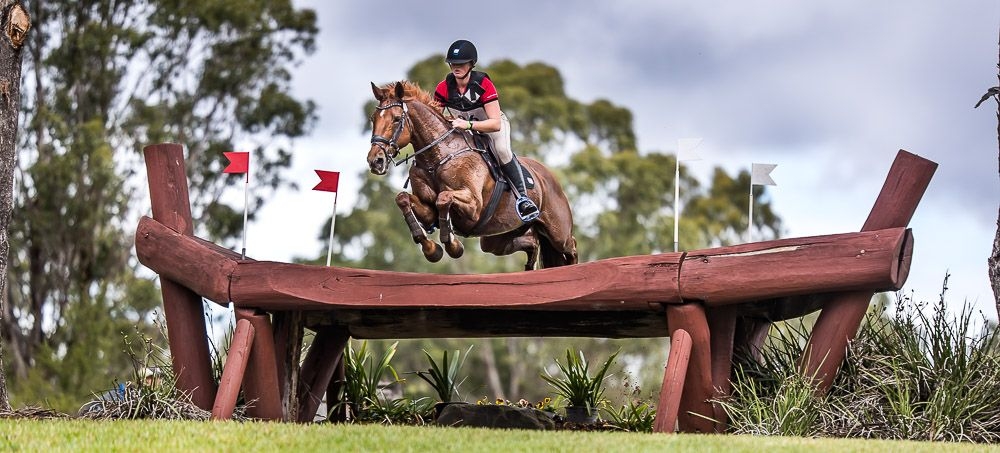 Photo courtesy of Stephen Mowbray
Syd3de Set to Be a Clash of the Titans
Sydney International Three-Day Event promises some serious competition as the event looms ahead of selection for Tokyo Olympic Games.
In addition to an already very full program, with eventing classes from 60cm through to CCI4*-L, this year Syd3de is also running aCCN4*-S class, designed to replicate the format and difficulty expected in Tokyo.
The Ariat CCN4*-S class will give riders a unique opportunity to perform the Olympic dressage test and as well as tackle cross country and show jumping courses comparable to the length and difficulty of the Olympic Games.
Riders in this class have their sights set firmly on competing at the Games later this year.
The class has been well supported with 11 entries including three visitors from New Zealand. Clarke Johnstone on two horses, Madison Crowe and Bundy Philpott. The Kiwi combinations are due to fly into Sydney early next week.
Australian superstars fronting up to the Ariat CCN4*-S class will include Shane Rose, Stuart Tinney, Hazel Shannon, Sonja Johnson and Emma Mason.
The Kohnkes Own CIC4*-L will be contested by 9 combinations whilst a further 24 will compete in the Bates CCI4*-S.
UK based Mike Etherington-Smith has again designed the 4* courses, although this time he has done it remotely.   Blyth Tait has helped with the concept design of the 2* and 3* courses, again remotely. On the ground in Australia Grant Johnston (assisted by course builders Brett Ryan and Nick Taliana), has been responsible for delivering the courses.
"Mike and I have over 20 years of history and have worked with him as my mentor in earlier years.  We both understand each other well.  Ultimately, the discussion was to get the concepts and try and reflect what they were hoping to achieve, but also to be quite clear that it would be my name against the courses and I have to be comfortable with what is presented to the riders for the event.
I have made several trips to Sydney so far and worked closely with Brett Ryan and Nick Taliana in preparation for the event.  We have set up a Whatsapp chat group, so that as jumps are laid out, we either take photos or videos so everyone knows what is being presented.  It has worked very well and I am now very conscious that Mike loves using the term 'Well done' and Blyth is always very positive and a laugh to be involved with," commented Grant.
The event will again be focused around the Olympic arena for all three days of competition, with the cross-country course bringing the horses through the arena on Saturday.  This gives spectators the chance to watch the horses on cross country from the comfort of the main arena, the Horseland Hospitality tent or the arena-side tailgate parking.
The Yarraman Park Young Event Horse Championships for 4yo, 5yo and 6yo will be held on the hack arena on Friday 7 May.
In addition to the Eventing action, the event will also host the final Para-dressage qualification event to be held in Australia before the Tokyo Paralympic Games.
And yet there is more, Jumping NSW will be running a show jumping program from 105cm to 140cm running from 8am to 5pm in the indoor arena on Saturday and Sunday.
Once again spectators will enjoy a busy shopping village and the kids will love the jumping castle, face painting and petting zoo.
For a great night be sure to book tickets to the GiddiUp Riders' Party "Towards Tokyo" on Saturday night.
So #Syd3de 2021 promises an action-packed weekend of equestrian sport and fun.
Entry to the event is free.
Please note Syd3de has a new website address. www. sydney3de.com.au.
When:                         6-9 May 2021
Where:                        The Sydney International Equestrian Centre, Saxony Rd, Horsley Park 2175
Hospitality:                  Contact Karen Tinney at [email protected] or 0407 293 930
Information:                Please see www.sydney3de.com.au  for the full schedule of events
Contact:                       Nicky Lyle at [email protected] or ph 0404 496 182 
Supplied by Syd3de