Salad Days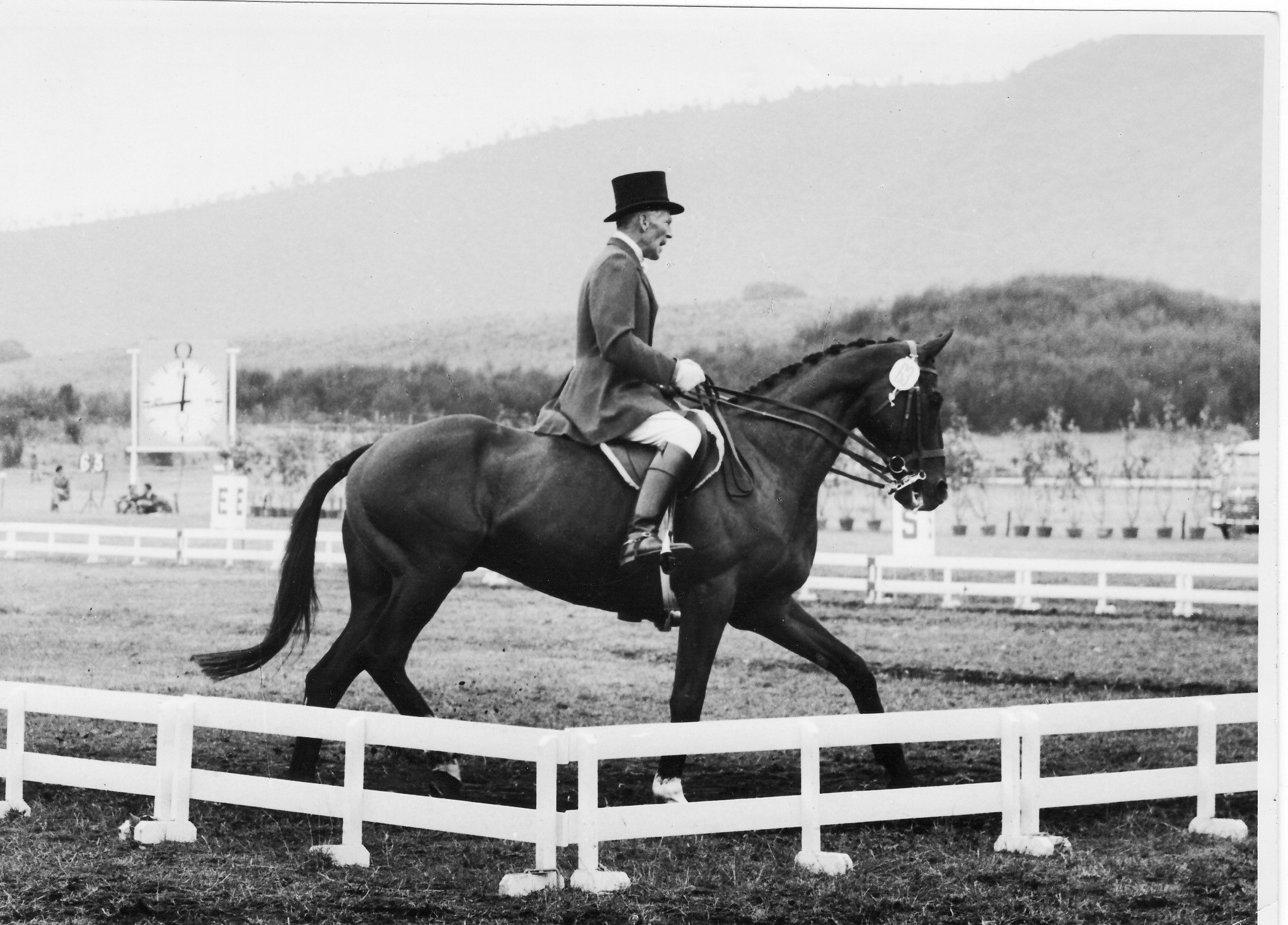 Laurie Morgan's famous horse Salad Days will go down in the history books as one of the country's finest horses ever to compete at the highest level. The partnership between Salad Days and Laurie is one of the most well-respected in the sport, together winning individual and team gold medals at the 1960 Rome Olympics.
Salad Days (Sadie) was bought for a mere fifty pounds from a farmer near Wellington (NSW) while Laurie was inspecting a mob of sheep on this property during a drought. Sadie was a bag of bones and so frail that Laurie considered himself too heavy for him and his children rode him for the first few months. Within eighteen months of Laurie taking over the ride of Salad days the pair had won Sydney three day event and placed second at Badminton Horse Trials.
In preparing for the Olympics, each rider sought to nominate two horses for the team. Laurie had another beautiful brown thoroughbred called Finesse and as his second string, he took Sadie who had improved so much in work and condition that his name was changed to Salad Days. (Finesse made the trip to England but had reoccurring problems). The rest is history, together Laurie and Sadie won the individual gold medal and played their part in the Team gold medal.
After the Games, Laurie indulged himself in his favourite pastime which was steeplechasing. Like of all of Laurie's horses, Salad Days was obliged to be an all-rounder and within months of the his glory at the Olympic Games, he found himself under a jockey's pad!
After receiving an invitation from the Duke of Beaufort to compete in the Badminton Three Day Event, Laurie gladly accepted and a few months later they won the prestigious event from a field of 85 competitors from eight countries.
Their partnership was ideal. Laurie demanded absolute obedience from a horse and Salad Days gave it to him
When Laurie was returning to Australia, he gave Salad Days to the Queen and the Duchess of Beaufort. He was stabled at Badminton and was an excellent hunting mount for the Duchess of Beaufort until his death in the seventies.