Albert Jacobs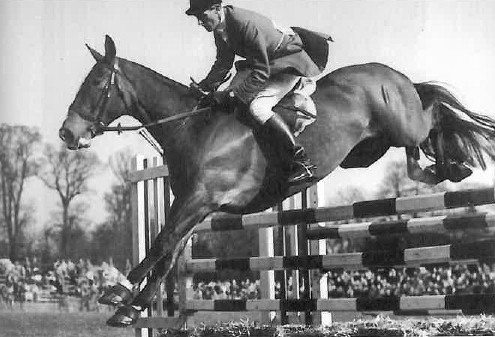 Albert 'Bert' Jacobs was Australia's first representative in Show Jumping at an Olympic Games and a member of Australia's first Olympic equestrian team.
Despite his hometown of Melbourne being awarded the 1956 Games, Jacobs made his Olympic debut on the other side of the world in Stockholm, because of the strict quarantine laws which prevented the equestrian events from being staged in Australia.
In the two years prior to being selected for the 1956 Australian Olympic team, Bert and his Olympic mount Dumbell won every show jumping event on the local circuit.
12 months prior to the Games Jacobs left Australian shores and based himself in England where he trained with Franz Mairinger and travelled to shows where he observed the European way and gained valuable competition experience. He experienced much success on the English jumping circuit and also competed at Lucerne, Geneva and Dublin. During this time he became the first Australian equestrian to win an international show jumping competition outside of Australia.
Jacobs carried the Australian flag at the Stockholm opening ceremony - a duty he proudly carried out on the back of his mare.
The duo got to experience Olympic competition on the final day of equestrian, but poor weather and a complex course which many thought was too big caused havoc on the field and the Australian combination was one of many which did not finish.
After suffering a fall and striking trouble at the water jump, Jacobs made the honourable decision to retire.
"It didn't seem fair to ask her to take the rest of the jumps," Bert told his team mates at the end of competition.
Upon his return to Australia Jacobs continued to enjoy success as a rider, winning the Australian Show Jumping Championships in 1965 with Red King.  He was also instrumental in setting-up the Melbourne Show Jumping Club and became an advisor to the Australian Show Jumping community sharing his knowledge and experience of the international experience he gained on his voyage to Europe which culminated with an Olympic Games berth.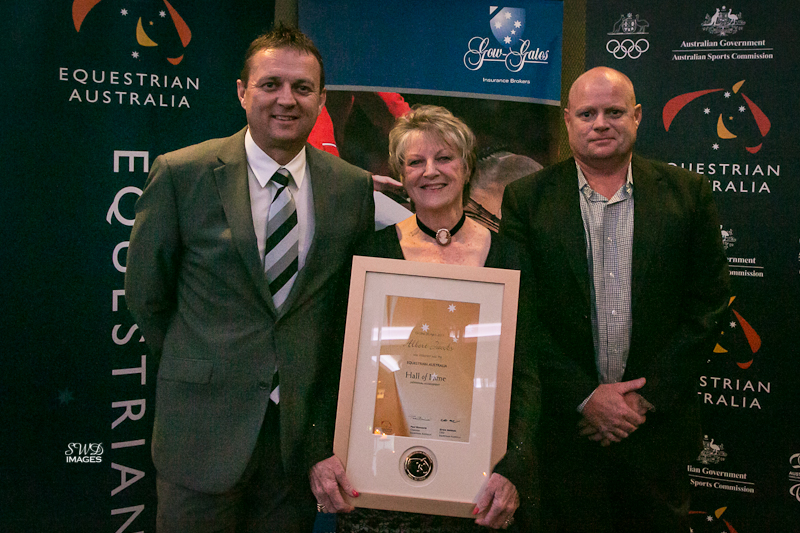 Albert's wife Lyn and his sons Peter & Warren accept his award