Andrew Hoy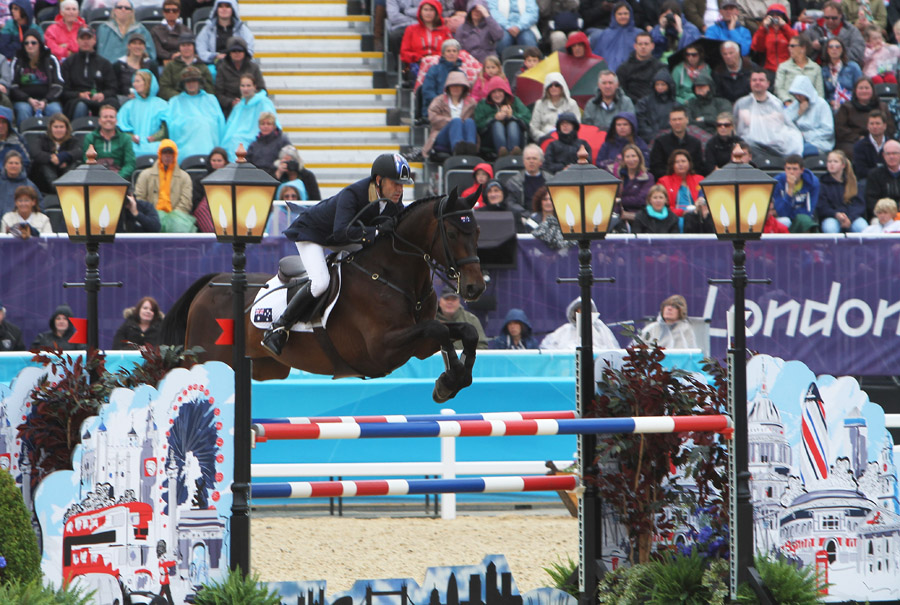 Andrew Hoy has the rare distinction of competing in seven Olympic Games. From the 1984 Los Angeles Olympics to the 2012 London Games, Hoy has won three gold medals and a silver medal as well as many other notable international events. Hoy has been a consistent equestrian performer in both team events and as an individual. He has one of the finest reputations when it comes to representing his country, and is considered an invaluable rider for Australia. 
First competing at the 1984 LA Games, Hoy finished 15th in the individual and 5th in the team events. Four years later in Seoul, he finished 8th in the individual and 5th in the team events. His Olympic breakthrough came at the 
1992 Barcelona Games where he won gold in the team event with Matt Ryan and Gillian Rolton, and finished fifth in the individual event. In Atlanta in 1996, after carrying the Australian flag in the opening ceremony, Hoy was a member of the team (with Phillip Dutton, Rolton and Wendy Schaeffer) that won back-to-back gold in the three-day event.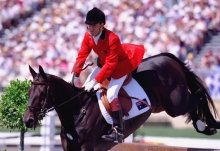 After Australia's equestrian team won the three-day event at the 2000 Sydney Games, crowd members were chanting: "Aussie, Aussie, Aussie, Hoy, Hoy, Hoy." They were congratulating all four members of the team (Dutton, Ryan, and Stuart Tinney), but this variation on the normal cry was a salute to Hoy, who had just become the first Australian other than Dawn Fraser to win three gold medals in a row. Hoy also won silver in the individual event.
In 2006, Hoy finally broke through at the prestigious Badminton Trials (UK), one of only five elite international four star, CCI****, events as classified by the FEI, winning after six attempts, 1996 (10th), 2000 (9th), 2002 (8th), 2003 (7th), 2004 (5th), 2005 (3rd and 6th).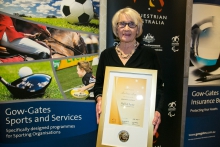 Andrew's mother Dorothy accepts the award on his behalf