Lucy Evans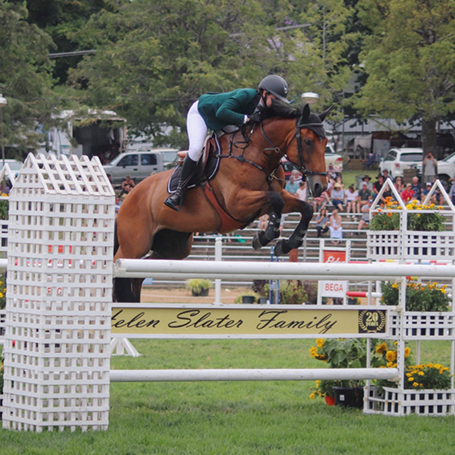 First name: Lucy
Surname: Evans
Age at 2019 Larsens Showjumping Championships: 18
Nickname: I don't really have one otherwise people just call me "Luc" for short 
When did you start riding?
I have been riding my whole life, my mum used to put me on a Shetland pony called "Wizard" when I was about 3 or 4. I then progressed to a small grey pony as I got older. I did a lot of different things on him until I got a pony called "Charlie Brown" it was on him I discovered my love for showjumping when I was 8 which I have been focused on ever since.
Which riders inspire you?
There are a lot of different riders I admire but if I had to choose one it would be Rowan Willis because he started at the bottom and worked his way up to the level of success he is at now. This path has become less common in recent years due to the amount of money involved in this sport. I also really admire the work he has done with his good horse "Blue Movie" as she is not the easiest of horses. 
What is your proudest moment/greatest achievement?
Winning and placing in the Young Riders at Sydney Royal in 2018 on Viva Joy and knowing that I have brought along my once inexperienced young horse to the level of competition she is at today. 
How do you feel about being selected for the Australian Young Rider Team?
The idea of going over with a team to represent Australia is really exciting for me and I'm really looking forward to the experience of competing on different horses at a show I have never been to before 
What are you most looking forward to about competing in New Zealand?
Competing as a team for a change instead of competing individually, and also getting a taste of what the New Zealand shows are like.
What are your future ambitions?
To get a degree at University in Exercise Science and to still be competitive in my riding. 
Hobbies outside horses?
I love travelling as I have travelled to many different countries with my family throughout my life. I also really love skiing, cooking, watching movies and I'm generally interested in anything to do with health or fitness.
Your favourite saying or motto?
I love what Kent Farrington said, "Learn from everybody, copy nobody and be the best version of yourself"