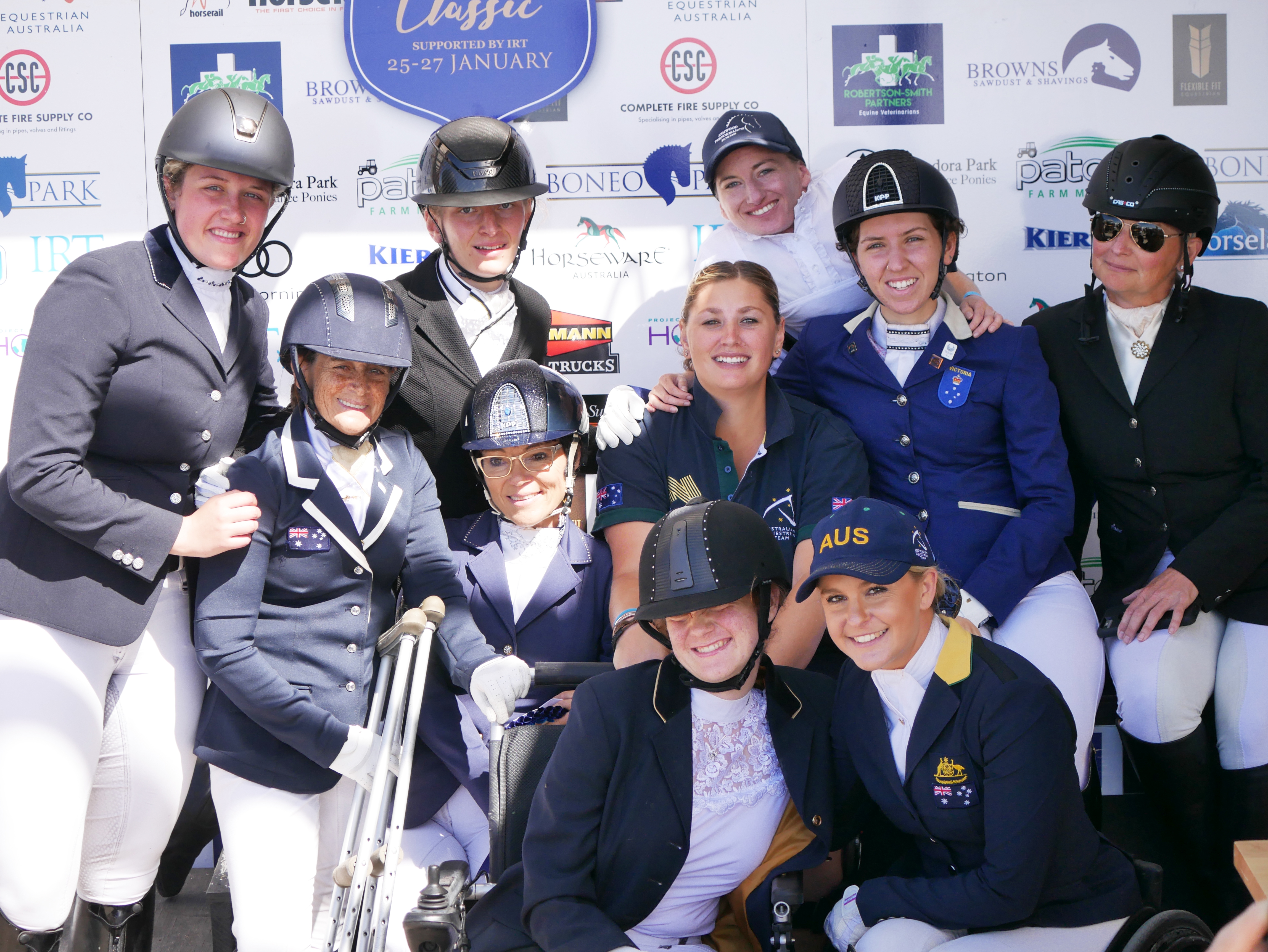 Australian Para-Equestrian Riders Take First Step Towards Tokyo 2020
Para-Equestrian athletes from across the country made the journey to the picturesque Mornington Peninsula over the Australia Day long-weekend to take their first steps toward Paralympic qualification.
Boneo Classic 2019 marked the first of eight (8) selection events for the Tokyo Paralympic Games 2020 Team Selection.
The event was the first chance for the National Selectors to see the quality of combinations, both old and new, which are contesting their selection for the 2020 team.
The event showcased each combination over three days of competition in three categories – individual test, teams test and the freestyle test.
A total of eleven combinations started in the event, seven of those were National Squad Riders, with one rider campaigning two horses.
Chair of the National Para Equestrian selectors, Sue Bright, said "It was really interesting to see some new combinations which I hadn't seen before and to see the improvement in the existing horses."
"It is early in the year and we still have the rest of this year and half of next year to go, but some of them are already definitely on their way."
The overall Champions were:
| | |
| --- | --- |
| Grade | Combination |
| Grade I | Stella Barton and Croft Cnoc Morris |
| Grade II | Joann Formosa & Kamber Merfyn |
| Grade III  | Emma Booth & Mogelvangs Zidane  |
| Grade IV | Matilda Carnegie & Devils Chocolate |
Forthcoming Australian based selection events for 2019 are planned for Sydney in April, Queensland in July, Sydney in October and Victoria in December.