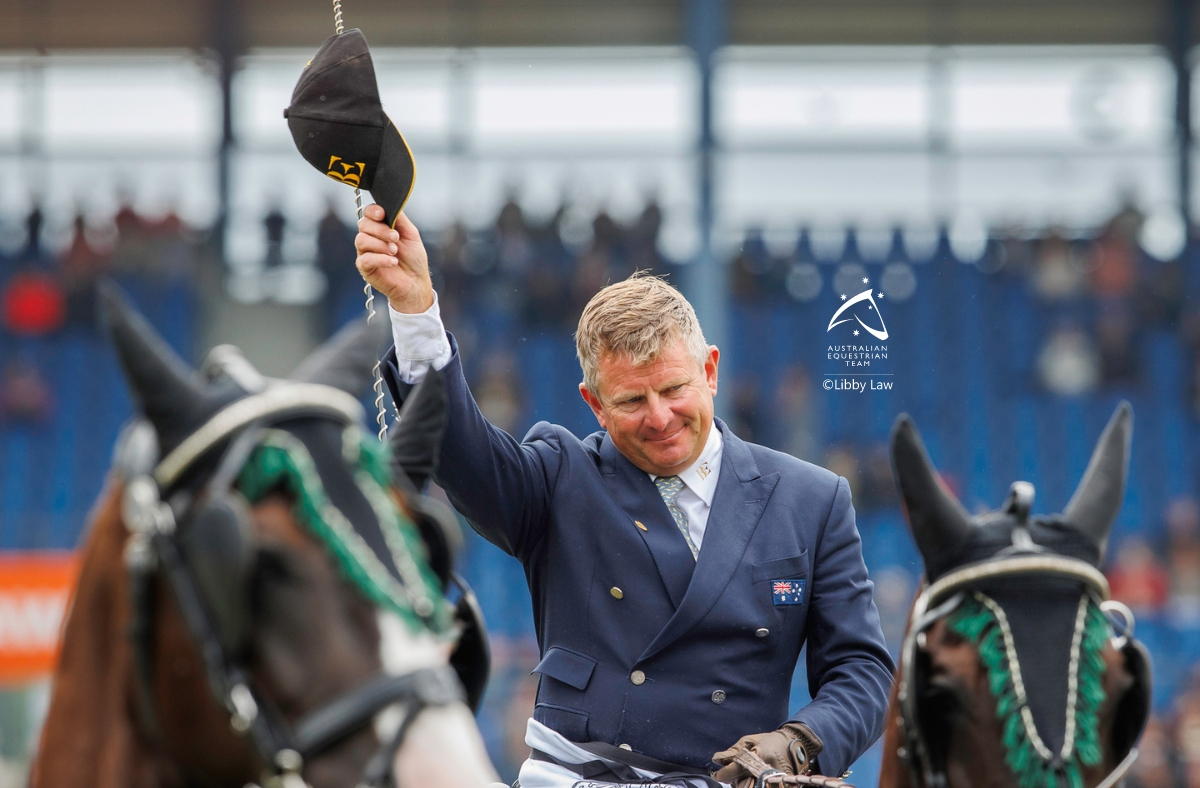 Boyd Exell takes out the spectacular Aachen Driving Challenge
Congratulations to
Boyd Exell
, who has taken out the individual Combined Driving Competition at
CHIO Aachen
 overnight. Fellow Aussie Tor van den Berge has finished in 16th place. Consistent results by both drivers in the Dressage, Marathon and Obstacles challenges has also netted Team Australia fourth place overall in the Nations' Cup - an excellent result.
Four-fold horse power is what distinguishes the four-in-hand driving discipline. The drivers have to prove their expertise and skill in a Dressage competition where they safely master the long and wide team in front of them. The Marathon, the cross-country course of the four-in-hand drivers, is on the other hand full of action. The teams have to be driven around, over and through obstacles and reach the finish line clear and as fast as possible. An impressive, spectacular competition.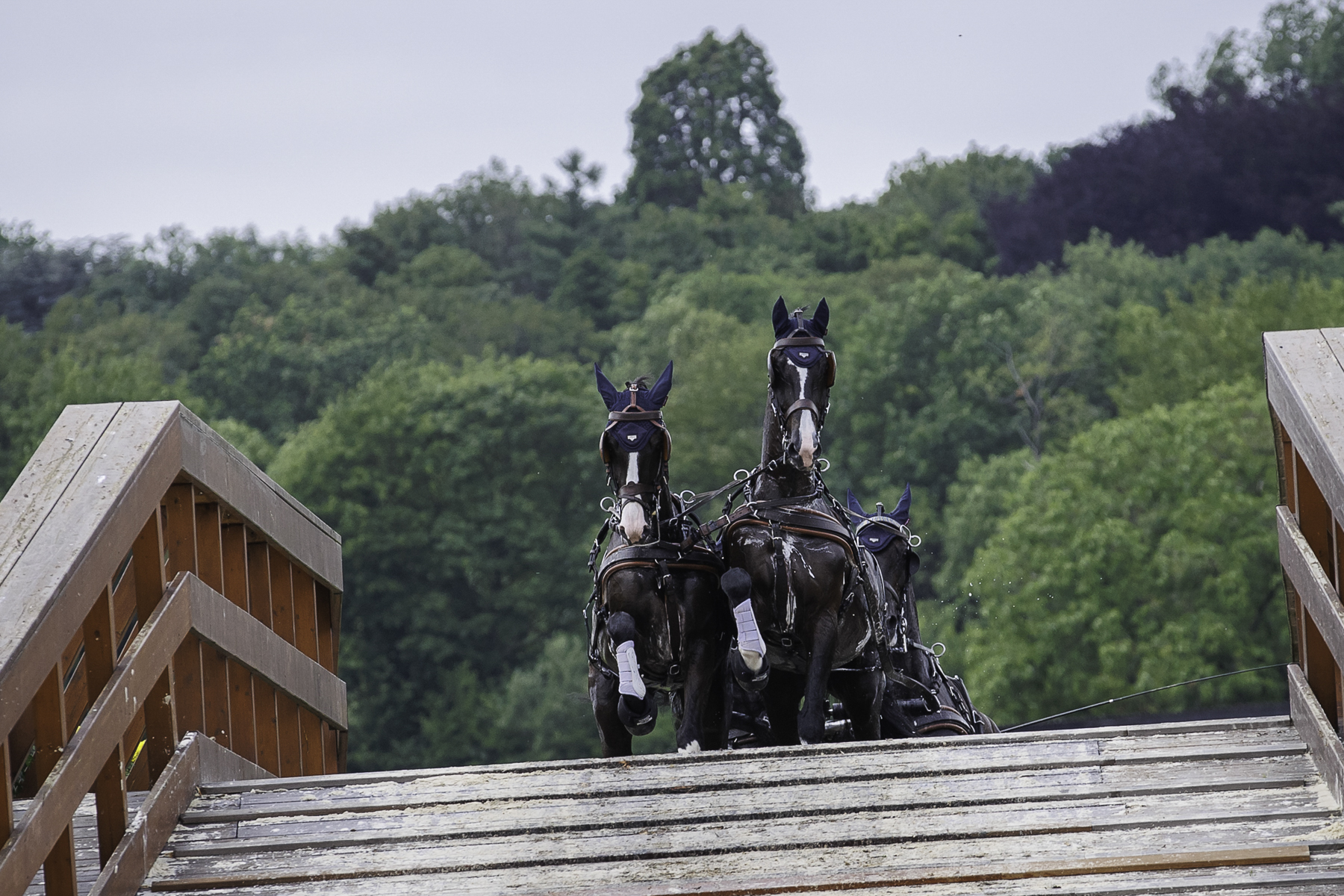 The final Obstacle phase tests the fitness, obedience and suppleness of the horses after the Marathon, as well as the skill and competence of the driver who must weave cleanly through a narrow track outlined by cones with balls balanced on top.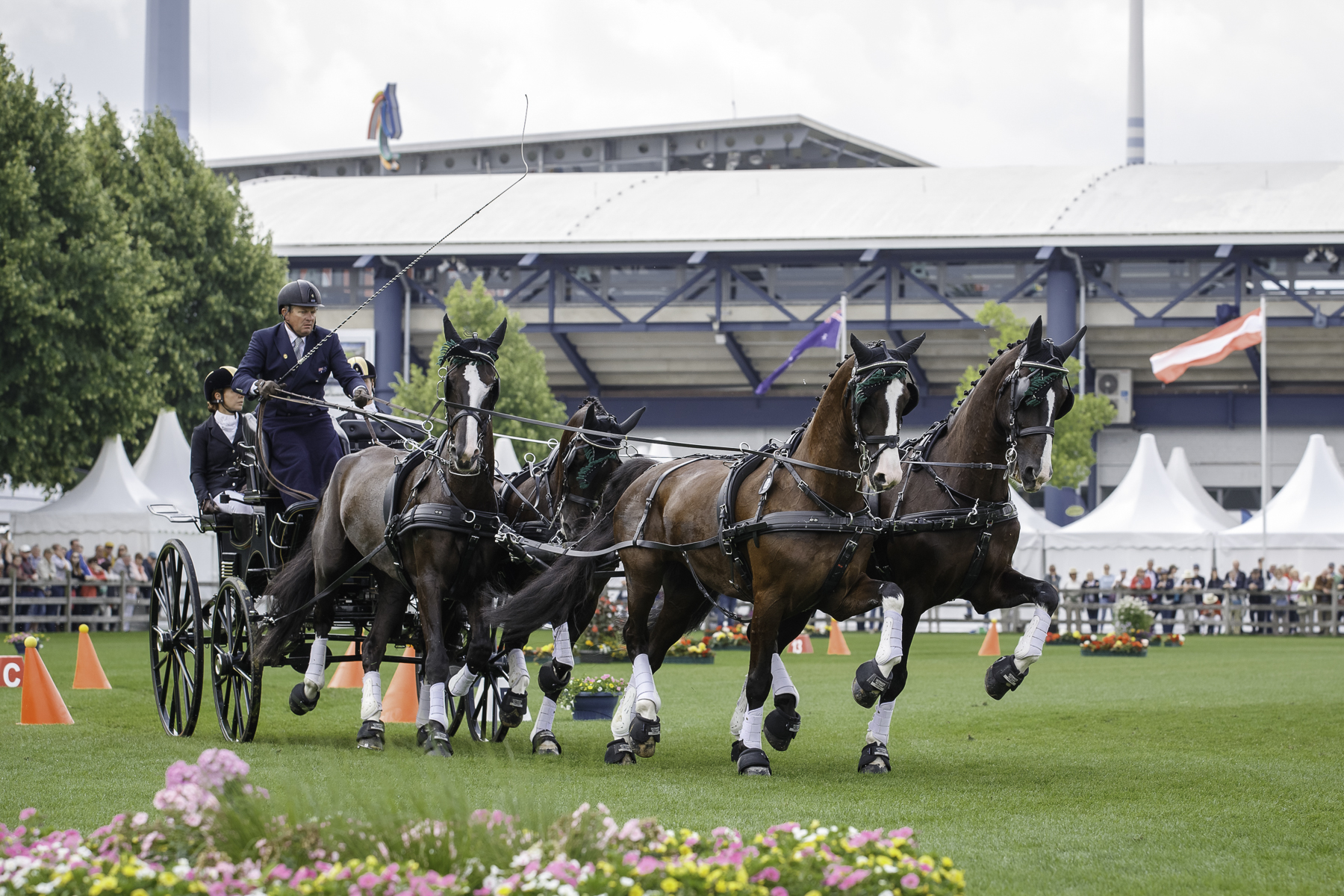 "Aachen brings all the excitement, it is a win for Team XL, the whole thing is an endurance run with dressage, top score cones, marathon, the infamous Jump & Drive on Saturday night & then full concentration for cones on Sunday morning. We take 10 horses, 14 people, carriages, harnesses and a lot more gear. It's a huge undertaking and to finish the competition is an achievement in itself, but to win is just the icing on the cake" said Boyd.
Photo credit: Libby Law Photography.